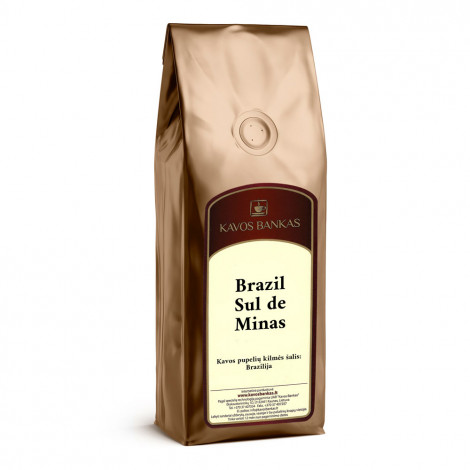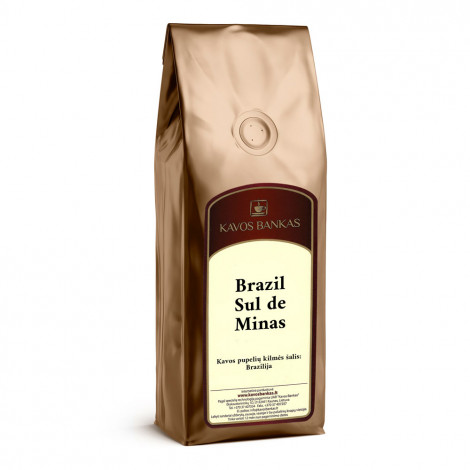 Coffee beans Kavos Bankas Brazil Sul de Minas, 1 kg
South America
Single-origin
Medium
Delivery takes 3 – 5 days * 85% of orders are delivered the next day

Coffee beans Kavos Bankas Brazil Sul de Minas, 1 kg
In Stock
Specifications
Coffee kind
Single-origin
Manufacturer
Kavos Bankas
Coffee origin region
South America
Country of Origin
Lithuania
About product
Flavours of nuts and chocolate are unveiled in the prepared cup. Vivid and strong taste.
In Brazil, which is often called a coffee empire, there are around 4 billion coffee trees, one third of which is grown in small farms. This coffee originates from the famous Minas Gerais region. Fans of traditional Brazilian coffee will definitely enjoy it.
Suitable for brewing in cups, French press coffee makers, moka pots and filter coffee makers.
Suitable for all preparation methods.
COUNTRY: Brazil
REGION: Minas Gerais
ALTITUDE: 1000–1100 m
VARIETY: Typica
PROCESS: Natural
ROAST PROFILE: Medium
TASTE PALATE: Nuts, Chocolate
Taste guide
Chocolate
Nuts
Coffee passport
Coffee origin region
South America
Coffee kind
Single-origin
Frequently Asked Questions
Ask your question about the product