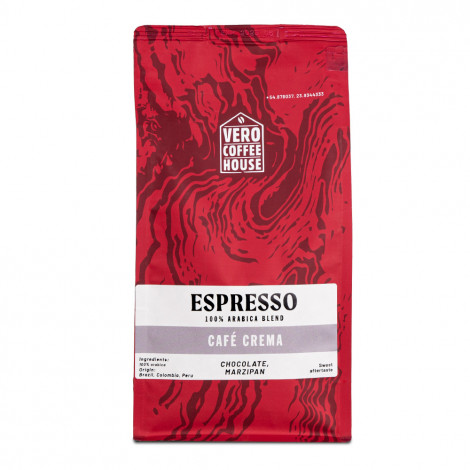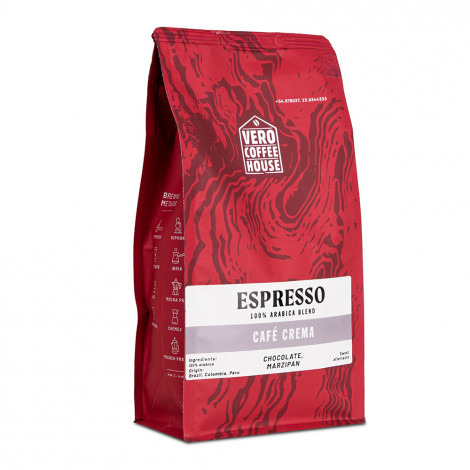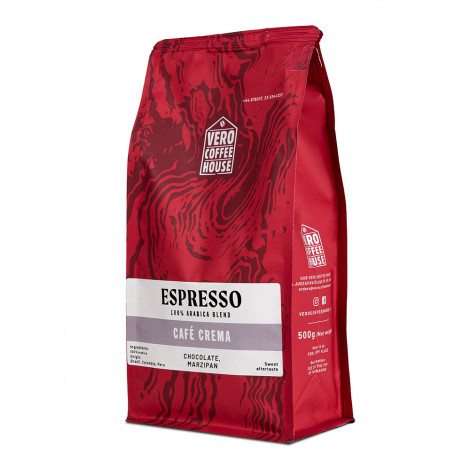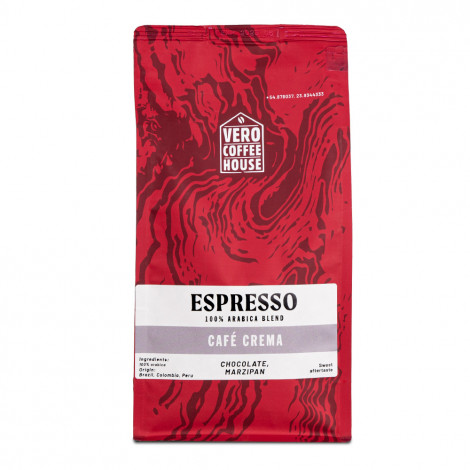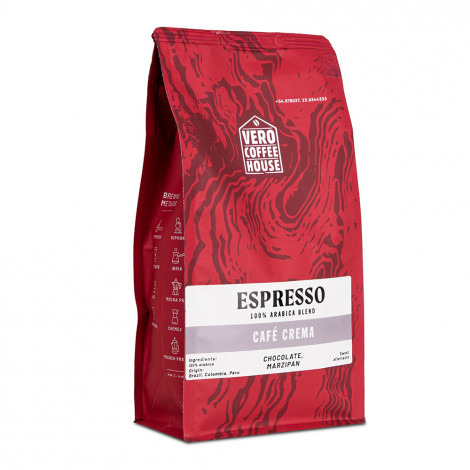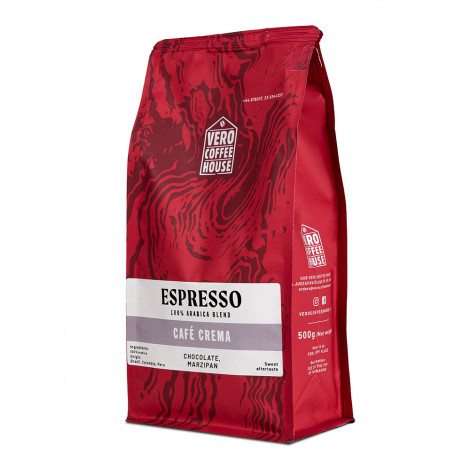 Coffee beans Vero Coffee House Café Crema, 500 g
Brazil, Colombia, Costa Rica
Blend
Medium
Product is no longer in production.

Coffee beans Vero Coffee House Café Crema, 500 g
In Stock
Specifications
Manufacturer
Vero Coffee House
Coffee origin region
Brazil, Colombia, Costa Rica
Country of Origin
Lithuania
Coffee beans type
100% Arabica
About product
The dominant flavours found in this coffee include apples, marzipan and exotic spices. Its aroma may remind you of sweet milk chocolate, while the aftertaste boasts hints of fruit.
COUNTRY: Brazil, Honduras, Nicaragua
VARIETY: 100% Arabica Bourbon, Caturra, Catuai
ROAST PROFILE: Medium
TASTING NOTES: Apples, Marzipan, Exotic spices
Recommended brewing methods: Aeropress, espresso, pour-over.
Ingredients: roasted coffee beans.
Storage conditions: store in a dry, cool place.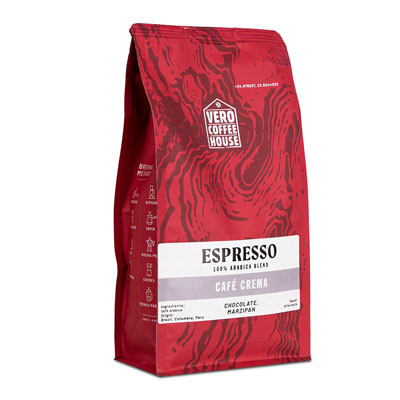 Taste guide
Apples
Marzipan
Spice
Coffee passport
Coffee origin region
Brazil, Colombia, Costa Rica
Frequently Asked Questions
Ask your question about the product