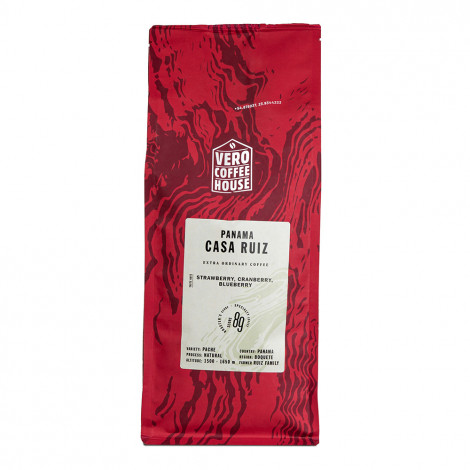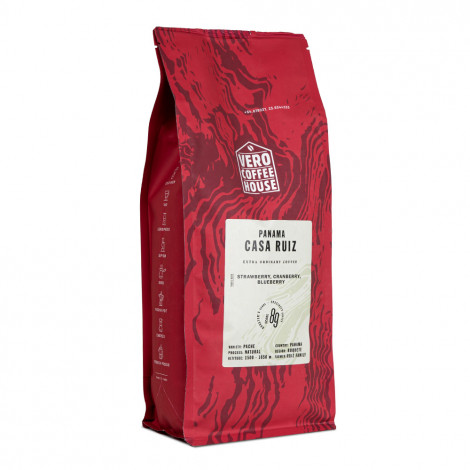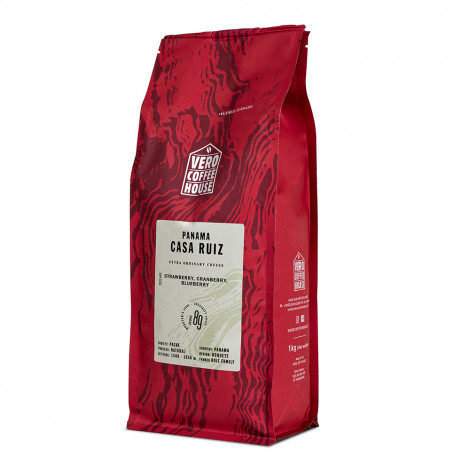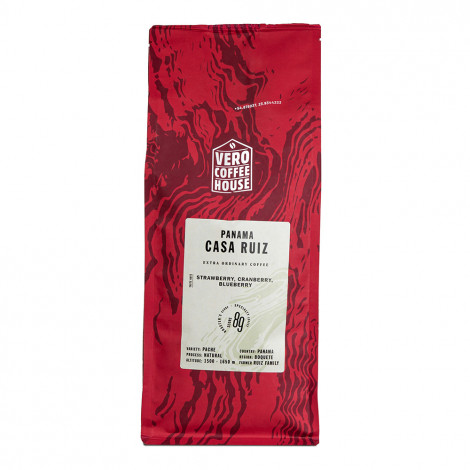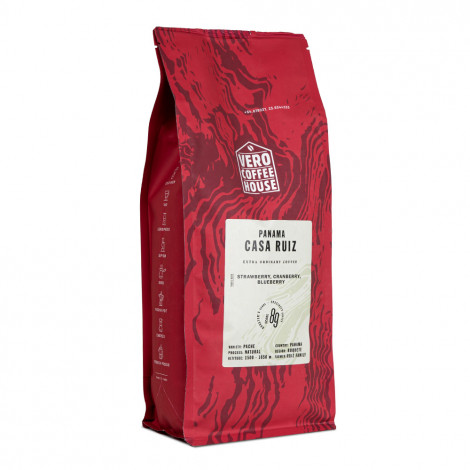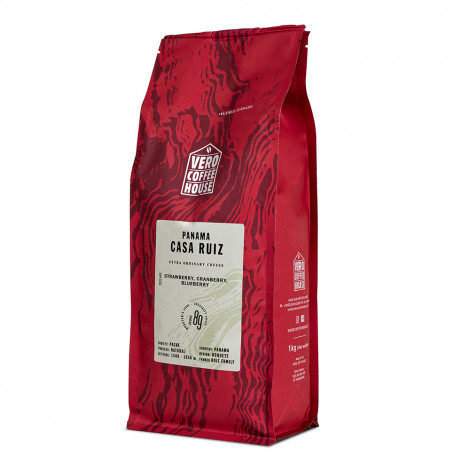 Coffee beans Vero Coffee House Panama Casa Ruiz, 1 kg
Product is no longer in production.

Coffee beans Vero Coffee House Panama Casa Ruiz, 1 kg
In Stock
Specifications
Manufacturer
Vero Coffee House
Coffee origin region
Panama
Country of Origin
Lithuania
Coffee beans type
100% Arabica
About product
This coffee is full-bodied, well-balanced and marked by subtle flavours of strawberries, cranberries and blueberries.
These exceptional beans originate from Panama's finest coffee-growing region known as Boquete. The Ruiz family owns a coffee plantation here, located on the slopes of the Baru volcano. What makes the Pache variety so unique is the fact that it's actually a natural hybrid of the Typica subspecies discovered in Guatemala and adapted by the farmers of Panama. This subspecies has quickly taken root in the land managed by the Ruiz family, while the family's knowledge and a series of experiments have ultimately led to excellent results.
COUNTRY: Panama
REGION: Boquete
FARM: Casa Ruiz
VARIETY: 100% Arabica Pache
PROCESS: Natural
ROAST PROFILE: Medium
TASTING NOTES: Strawberries, Cranberries, Blueberries
Recommended brewing methods: Hario V60, Chemex, Aeropress, pour-over. Also great for espresso.
Ingredients: roasted coffee beans.
Storage conditions: store in a dry, cool place.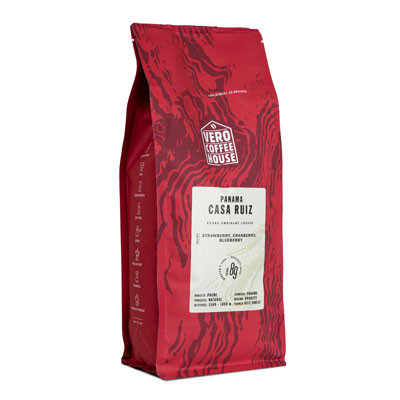 Taste guide
Blueberry
Cranberry
Strawberry
Coffee passport
Coffee origin region
Panama
Frequently Asked Questions
Ask your question about the product