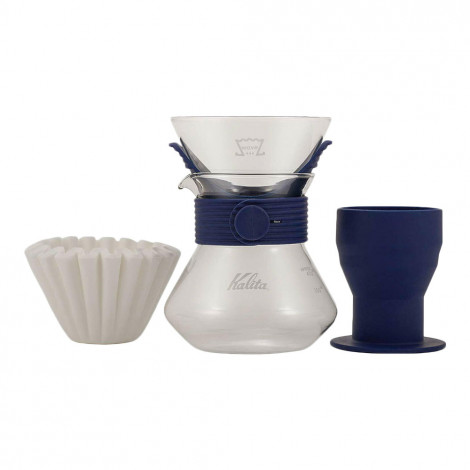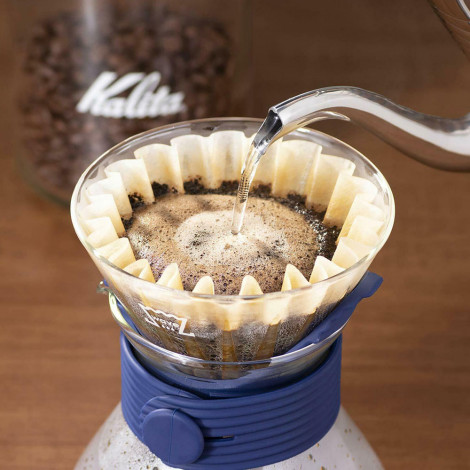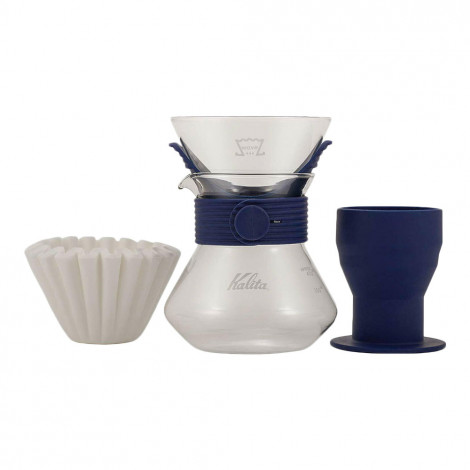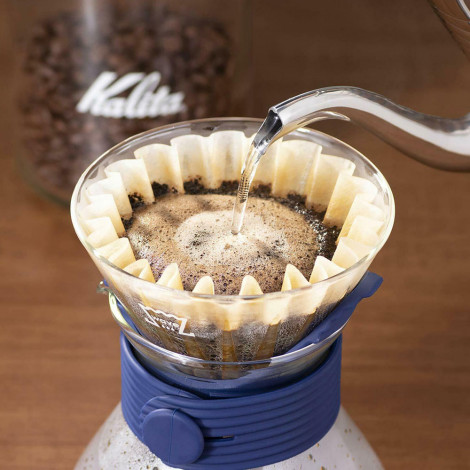 Coffee brewing set Kalita Wave Style Up 185 (Navy)

Coffee brewing set Kalita Wave Style Up 185 (Navy)
In Stock
About product
The Kalita "Wave Style Up 185" set includes a glass dripper, a glass server (jug), a silicone drying rack, as well as 20 paper filters. For even more convenience, the jug is girded with a beautiful, dark blue silicon "sleeve" — the combination of the latter and the silicon rack in the same colour makes the set look extremely stylish. Not only is it a useful addition to your kitchen, but this set is also a classy interior accent!
The flat-bottom glass dripper slows down the brewing of coffee, while the "Wave #185" paper filters guarantee that coffee and water will remain in contact throughout the entire preparation process. The result of these tools is a more balanced and delicious cup of coffee.
Using the Kalita "Wave #185" filter, you can brew 500–750 ml of coffee.
***
Kalita Co., Ltd. was established in 1959, in Tokyo. Since then, their products — extremely high-quality coffee-making equipment designed for brewing the perfect coffee at home — have become famous all over the world.
Frequently Asked Questions
Ask your question about the product