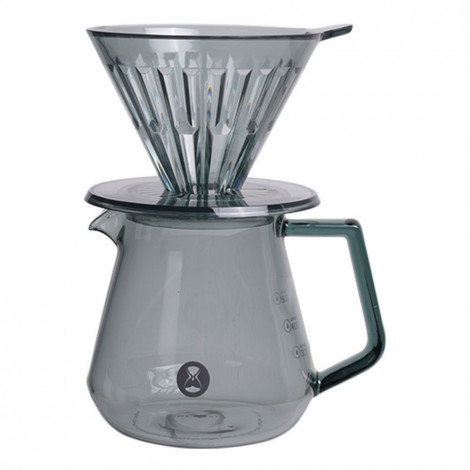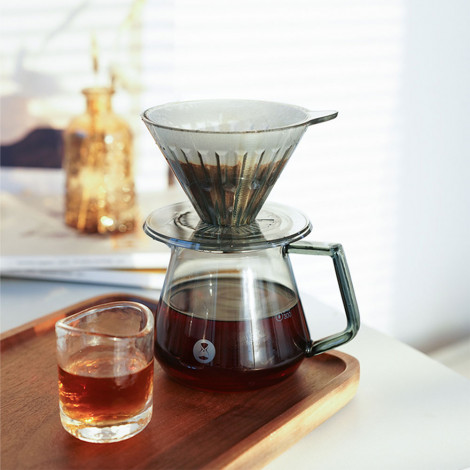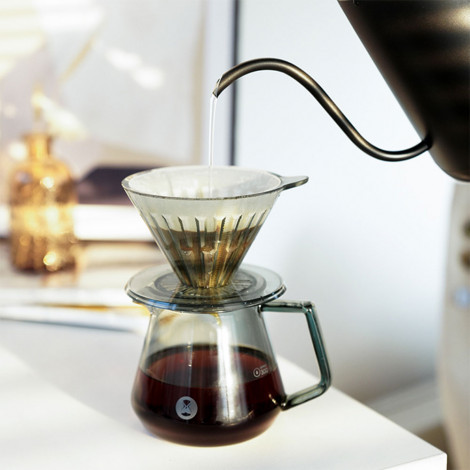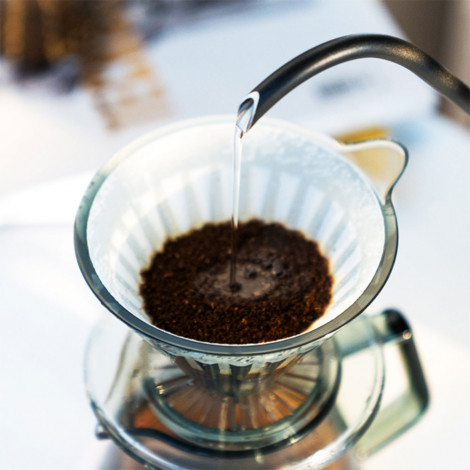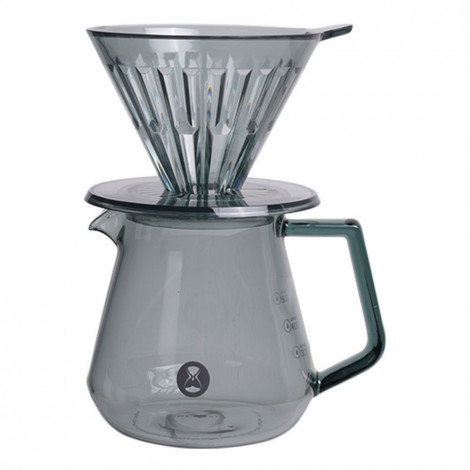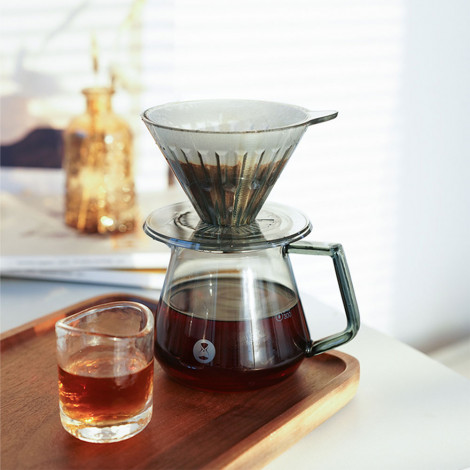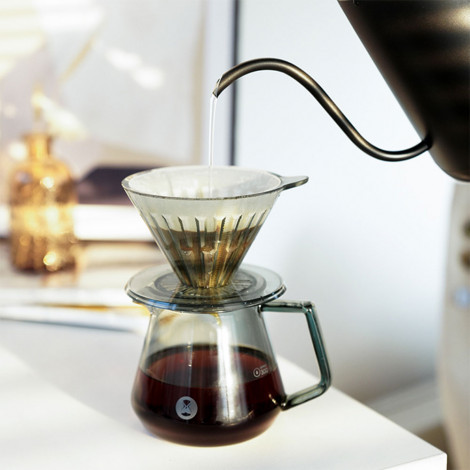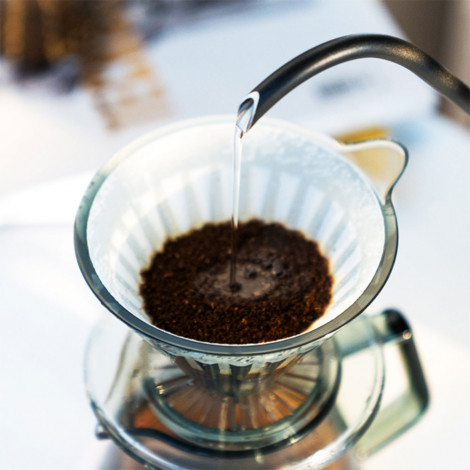 Coffee brewing set TIMEMORE Crystal Eye Brewer Set Transparent Black
Product is no longer in production.

Coffee brewing set TIMEMORE Crystal Eye Brewer Set Transparent Black
In Stock
About Timemore Crystal Eye Brewer Set Transparent Black
TIMEMORE "Crystal Eye Brewer Set" has everything you need to begin producing perfect pour-over coffee at home. It includes a "Crystal Eye" dripper and a matching coffee server.
DRIPPER: HIGH-PRECISION STRUCTURE FOR PROFESSIONAL EXTRACTION
Even absolute brewing beginners will be able to prepare a cup of delicious coffee with the guidance of this TIMEMORE dripper. This is thanks to three separate layers that this brewing tool is clearly divided into:
A. The upper section represents the so-called "sealed layer". It prevents water from seeping through the upper part of the dripper, even if there's a strong water flow.
B. In the middle of the dripper, there's the water layer. Use this marking to measure out the required amount of water.
C. Finally, at the bottom of the dripper, you'll find the coffee layer. Generally, around 15–20 grams of coffee are needed for the perfect cup.
SERVER: ELEGANT AND STURDY
This elegant, beautiful coffee server is made of high-quality borosilicate glass and is perfect for making coffee at home. Accurate markings will help you measure out your coffee. The glass lid features a silicone seal to retain heat. The V-shaped spout ensures an even pour, while the thick, wide handle is heat-resistant and so guarantees a safe grip. By the way, the jug can comfortably withstand instant temperature increase of up to 150 °C!
TIMEMORE: GIVING YOU MORE TIME TO ENJOY DELICIOUS COFFEE
Established in 2012 by several coffee lovers, TIMEMORE is a relatively young company based in China that has nevertheless already managed to make waves in the coffee industry. Their products are aimed at fans of specialty coffee who enjoy brewing their drinks manually at home. From hand grinders and brewing scales to kettles and French presses, TIMEMORE combines careful design and thoughtful craftsmanship in every single coffee maker or accessory they produce. To TIMEMORE, this work is an art. Their products help coffee lovers all over the world to slow down for a moment and take some time to enjoy a delicious, expertly prepared drink.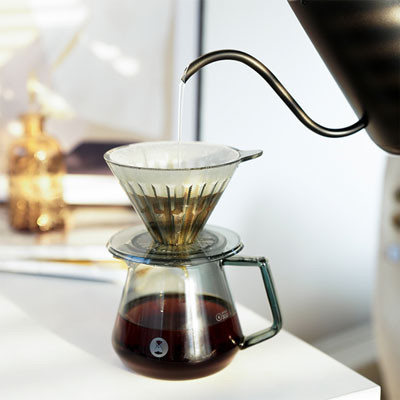 Frequently Asked Questions
Ask your question about the product
Timemore Crystal Eye Brewer Set Transparent Black reviews