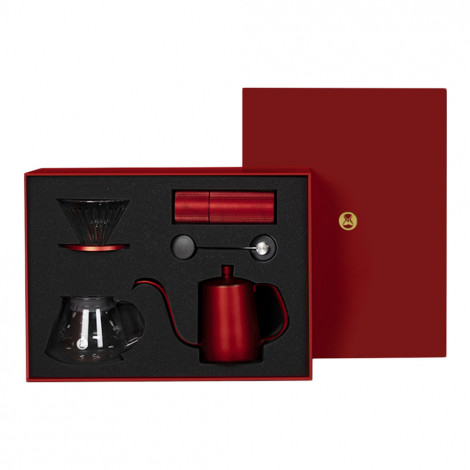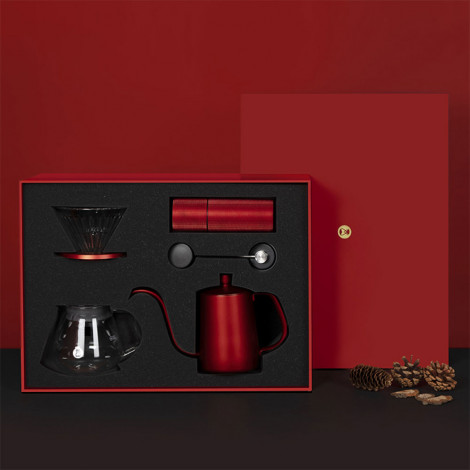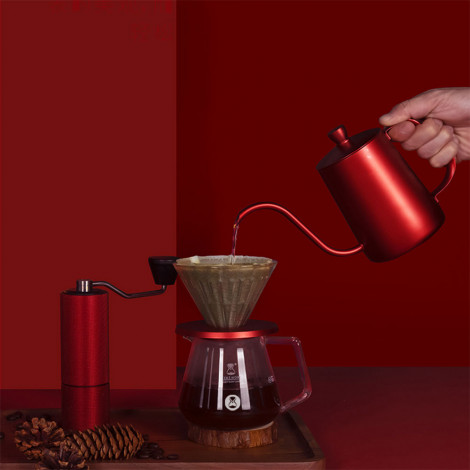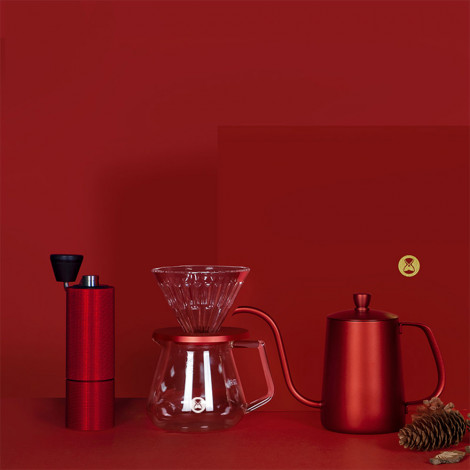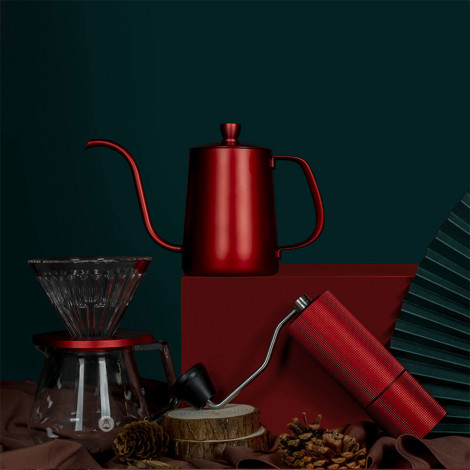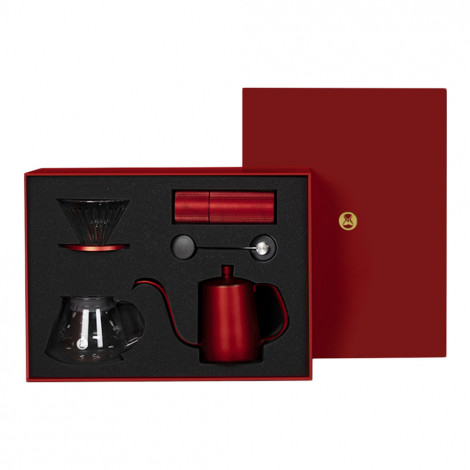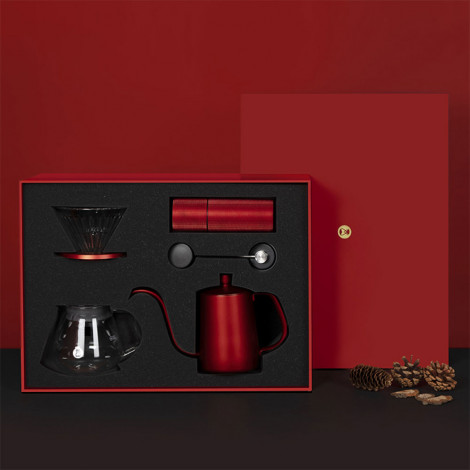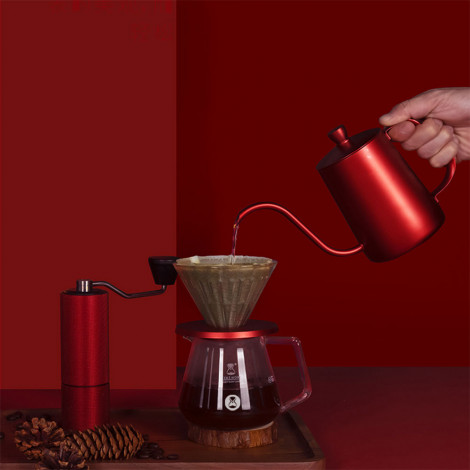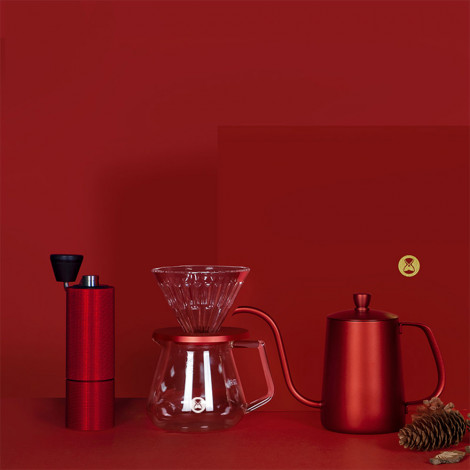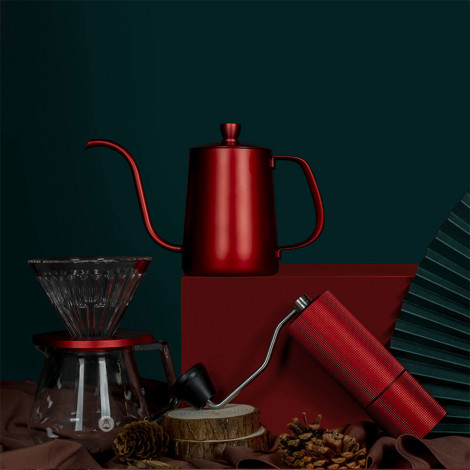 Coffee brewing set TIMEMORE "Limited Edition Festival Red Pour Over"
Product is no longer in production.

Coffee brewing set TIMEMORE "Limited Edition Festival Red Pour Over"
In Stock
About product
With its beautiful, novel design, this TIMEMORE brewing set is bound to make your coffee rituals even more special. The set contains everything you could ever need to start brewing manually like an expert and discover the incredible aromas and tastes of home-brewed coffee. The highlight of the set is the famous "Chestnut C2" hand grinder.
WHAT'S IN THE SET?
–"Chestnut C2″ grinder (capacity: 25 g) – Festival Red
–"Crystal Eye Glass Dripper 01″ with a red metal holder
–Coffee server (360 ml)
–"Fish03″ pour-over kettle (600 ml) – Festival Red
–Paper filters (50 pcs.)
–Thermometer
–Plastic brush
TIMEMORE: GIVING YOU MORE TIME TO ENJOY DELICIOUS COFFEE
Established in 2012 by several coffee lovers, TIMEMORE is a relatively young company based in China that has nevertheless already managed to make waves in the coffee industry. Their products are aimed at fans of specialty coffee who enjoy brewing their drinks manually at home. From hand grinders and brewing scales to kettles and French presses, TIMEMORE combines careful design and thoughtful craftsmanship in every single coffee maker or accessory they produce. To TIMEMORE, this work is an art. Their products help coffee lovers all over the world to slow down for a moment and take some time to enjoy a delicious, expertly prepared drink.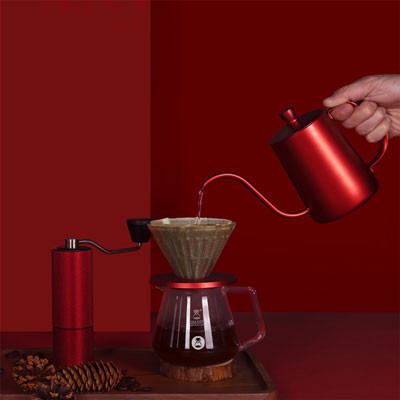 Frequently Asked Questions
Ask your question about the product