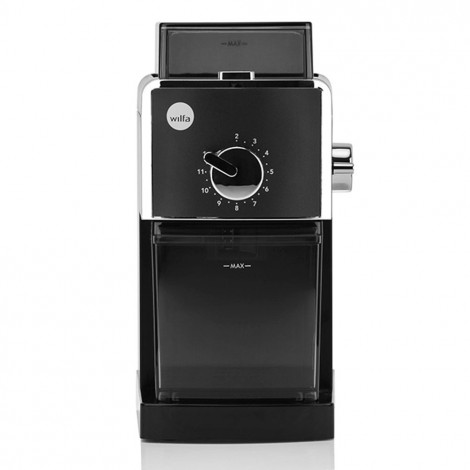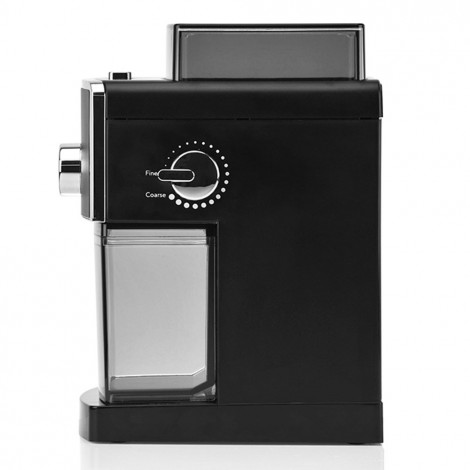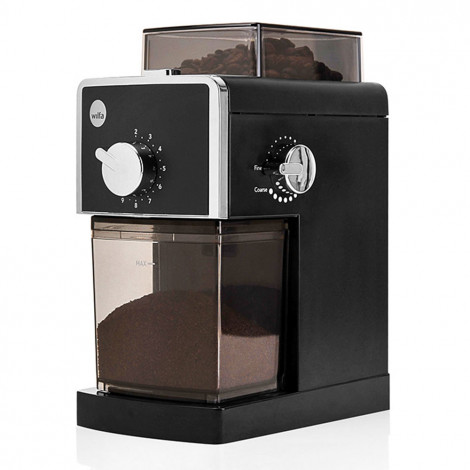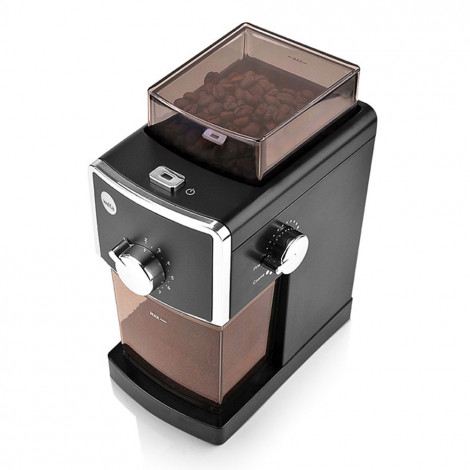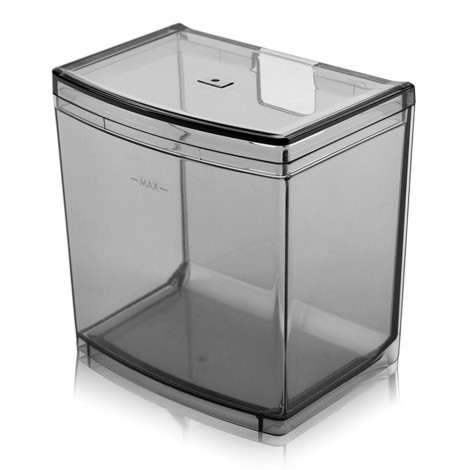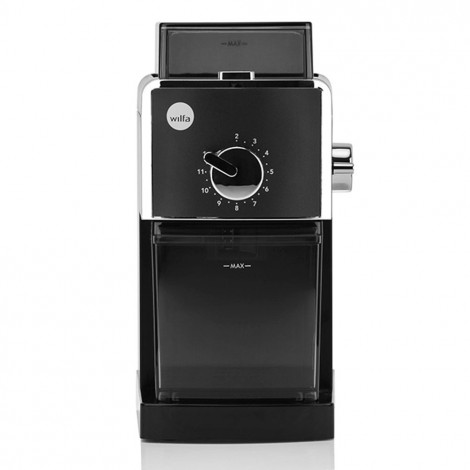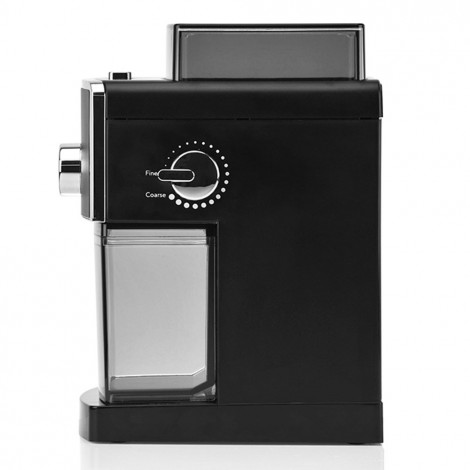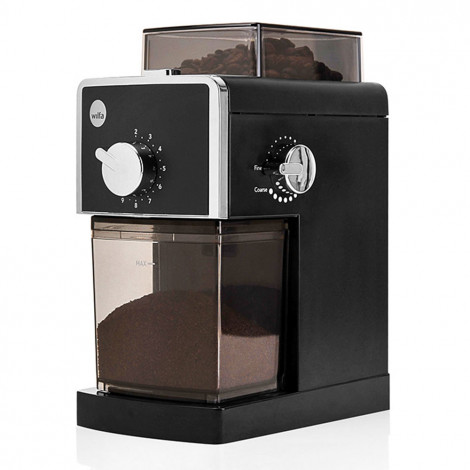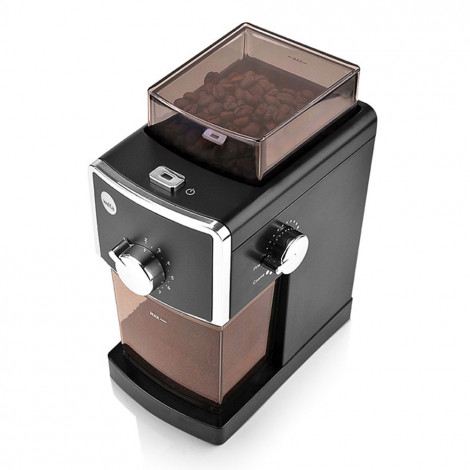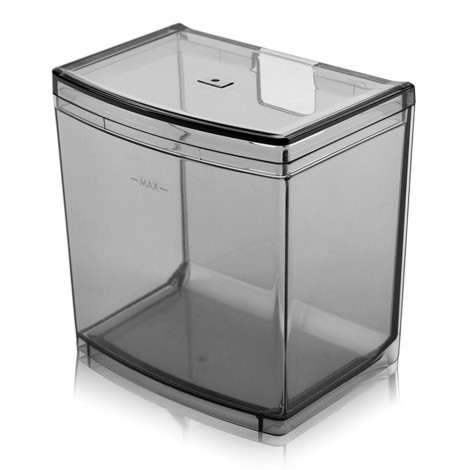 Coffee grinder Wilfa CG-110B
Product is no longer in production.
Coffee grinder Wilfa CG-110B
In Stock
Specifications
Type of coffee grinder
Electric
Burr construction
Conical
Suitable for
Filter/Pour-over
About Wilfa Il Solito CG-110B
Freshly ground coffee equals twice the taste! As soon as the beans are ground, up to 800 different aromas are released — yet after a few minutes, half of them vanish into thin air. That's why, to get the most out of your coffee, you should always grind it yourself.
This coffee grinder offers absolute ease of use. It has 17 different grind settings — from filter to espresso — and the bean container has a capacity of 180 grams. There's a timer function, so you can program the duration of the grinding process yourself. Furthermore, the grinder settings can be adjusted individually as required. To ensure maximum safety, this Wilfa coffee grinder is equipped with an automatic switch-off function.
Highlights:
– 17 grind settings
– 180-gram bean container
– Cord storage
– Automatic stop function
– Timer
Frequently Asked Questions
Ask your question about the product
Wilfa Il Solito CG-110B reviews