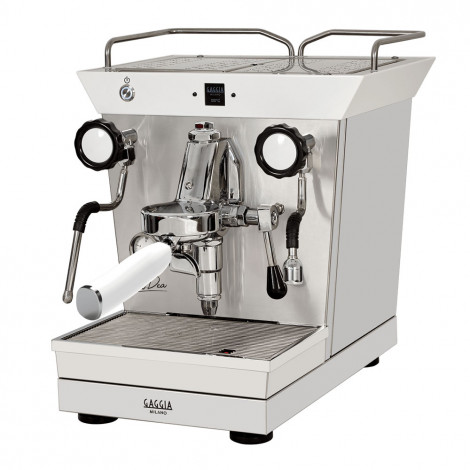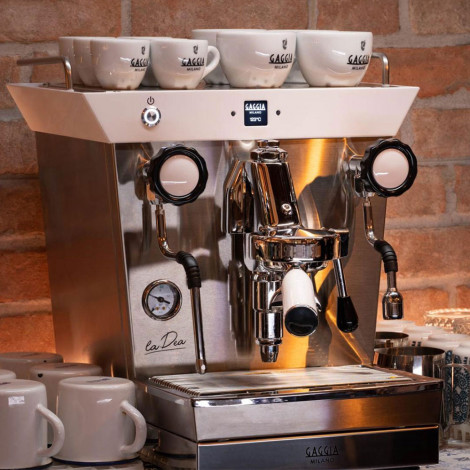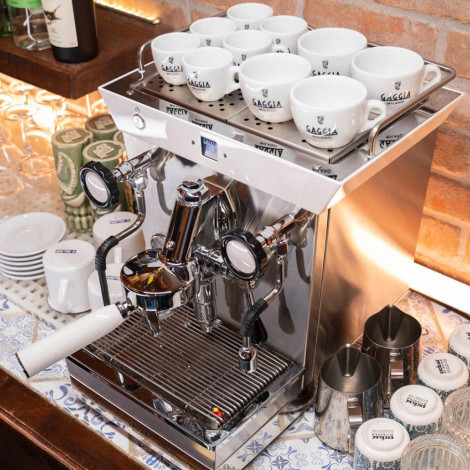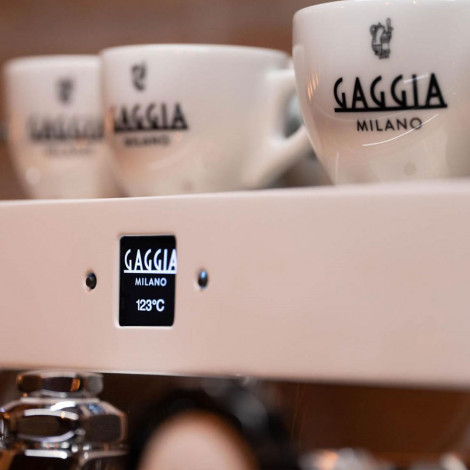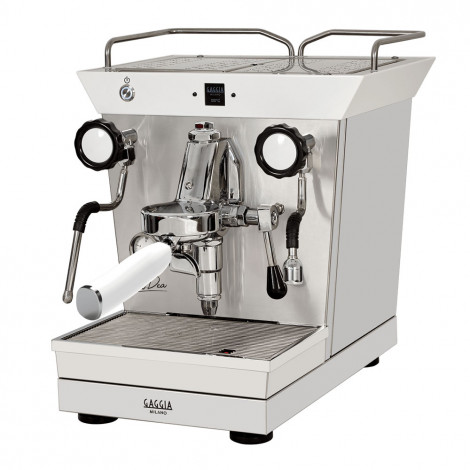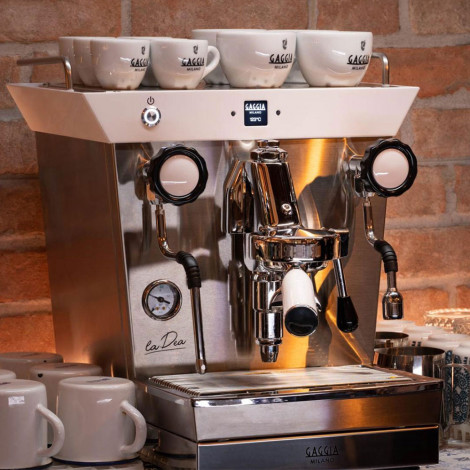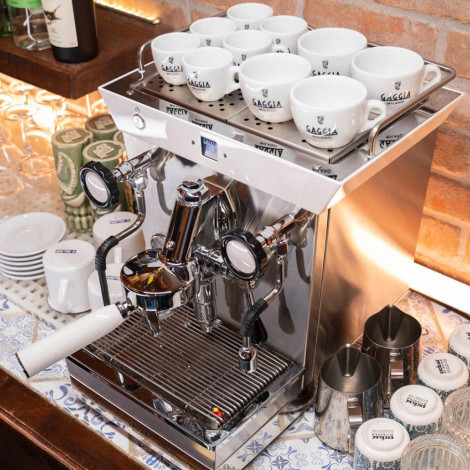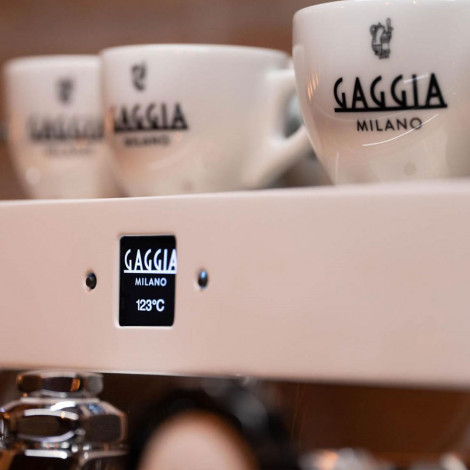 Coffee machine Gaggia La Dea
Become a member of COFFEE FRIEND'S VIP program and receive up to 5 vouchers of 10 € each for your upcoming purchases at COFFEE FRIEND'S online store. More information will be provided via your personal e-mail address once you've completed your purchase. The offer applies exclusively to natural persons.
In stock at our central warehouse (available for online purchase).
Delivery takes 1 – 2 weeks * 85% of orders are delivered the next day
Coffee machine Gaggia La Dea
In Stock
Specifications
Coffee machine uses
Coffee beans
Milk system type
Manual frother (professional)
Does coffee machine prepare hot water?
Yes
Diameter of filter handle basket
58 mm
Connection to the mains water supply
No
PID temperature controller
Yes
Coffee machine's screen
Black/White
Package contains
(*The manufacturer reserves the right to change the items included in the set without prior notice*)
Video
Gaggia Milano – La Dea: divine espressos, by design
Gaggia Milano – La Dea: divine espressos, by design
About product
Proudly carrying the Italian word meaning "goddess", "diva" or "star", "La Dea" is a synthesis of tradition and innovation. This espresso machine is the latest jewel from Gaggia and the perfect fit for small, yet premium locations, such as boutique cafés, concept stores, kiosks and cocktail bars. Demanding and sophisticated coffee lovers and baristas alike will appreciate its minimalist and original design, as well as its professional technologies and components.
BETWEEN TRADITION AND INNOVATION
Within the compact dimensions and minimalist design of "La Dea" lie the technology and robust reliability users have come to expect from every Gaggia coffee machine. Compared to the majority of today's traditional machines, "La Dea" stands out from the crowd thanks to its classic design, which incorporates a series of unique and captivating accents. Subtle nuances, such as the old-fashioned knobs to activate the steam wand and the hot water spout, suggest impeccable attention to detail.
ERGONOMICS AND AESTHETICS
Enhanced by an uncompromising choice of materials and technological solutions, the design of "La Dea" is both ergonomically sound and aesthetically pleasing. For instance, the 1.5-litre single boiler and heat exchanger are served by an embedded 2-litre water tank, which can be refilled directly inside the machine, or easily removed for filling and cleaning. This means there's no need for the machine to be plumbed in, allowing you to place it virtually anywhere. The choice of stainless steel for most of its bodywork, including the steam wand and the adjustable hot water spout, enables this machine to adorn any location.
THE EASIEST SET-UP
Ease of use and clean lines: these are the features that best describe the user interface of "La Dea". That's not all though. Its compact 1.54-inch LCD colour display offers a range of functionalities. In addition to changing the machine's parameters, users can set and check both the brewing temperature and the extraction time for each cup of coffee. Another great feature is the option of programming the machine to switch on automatically.
TECHNICAL FEATURES
– 1.54-inch LCD colour display
– Stainless-steel steam wand
– Directable hot water spout (for teas and infusions), which can be adjusted to fit the cup or pitcher in use
– Possibility of refilling the embedded water tank directly inside the machine
– Manometer for keeping track of brewing pressure
– Vibration pump
– PID temperature control
ACCESSORIES
– Single- and double-cup filter holder
– Single- and double-cup filters
– Blind filter for cleaning
– Brush for cleaning the brew unit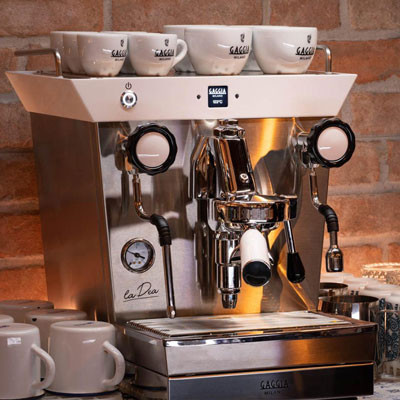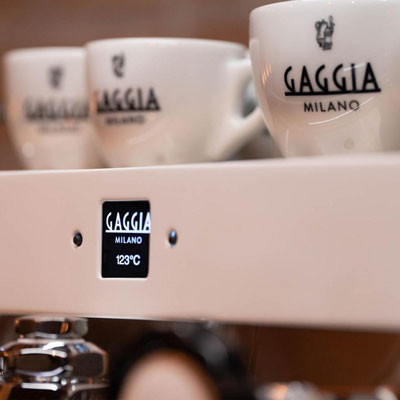 Frequently Asked Questions
Ask your question about the product