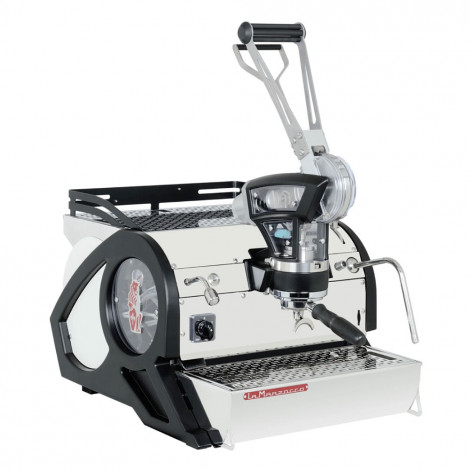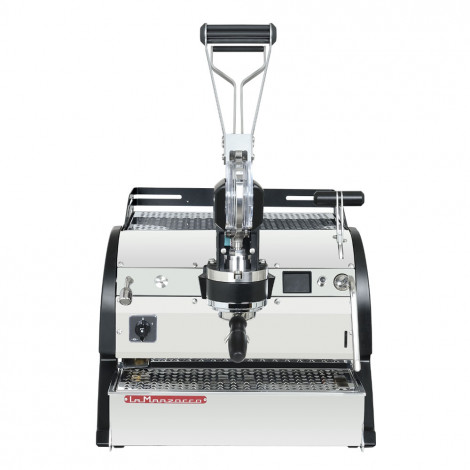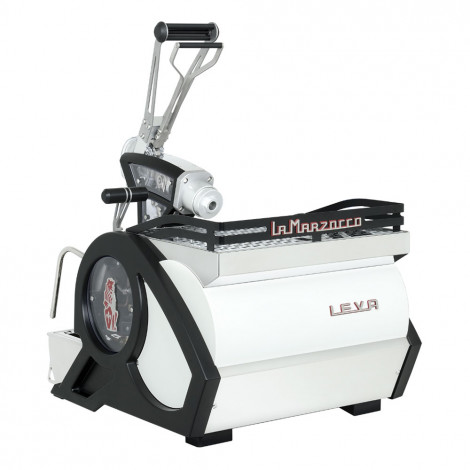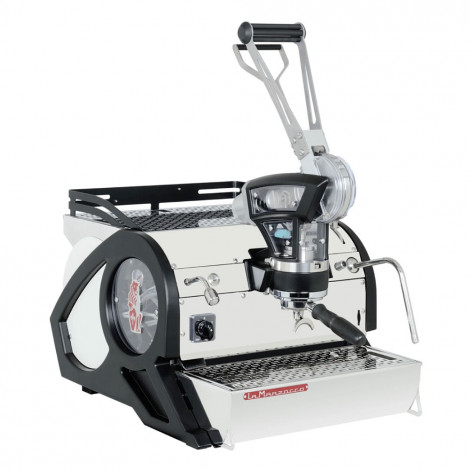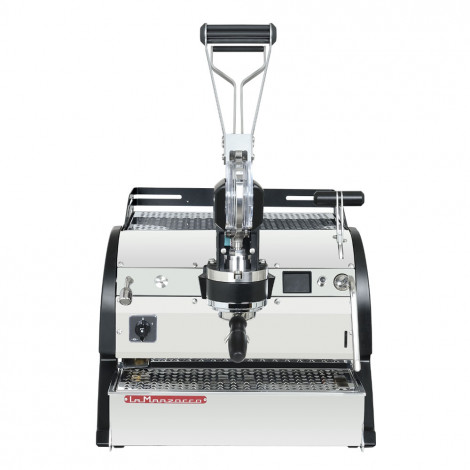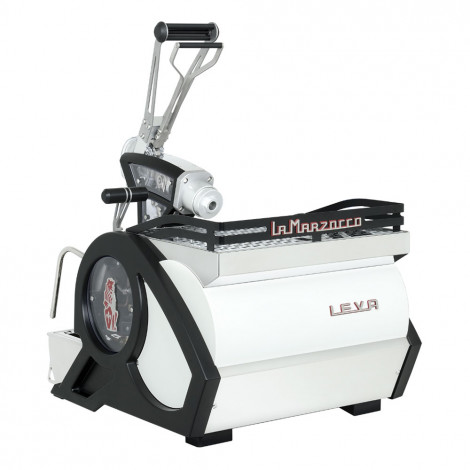 Coffee machine La Marzocco Leva X, 1 group
Once the parcel is ready for delivery, the gift voucher will be sent to the e-mail address provided by you (this may take a few days after payment). Promotions and discounts do not stack. The gift voucher cannot be used when buying a coffee machine. The offer is valid for natural persons only. If the total cost of the items in your cart is below 49 € once the gift voucher has been applied, the order is subject to a delivery fee. Promotion is valid until 25.04.2023.
By buying this coffee machine, you become eligible for the VIP membership program and discount vouchers with a total value of 50 €.
Become a member of COFFEE FRIEND'S VIP program and receive up to 5 vouchers of 10 € each for your upcoming purchases at COFFEE FRIEND'S online store. More information will be provided via your personal e-mail address once you've completed your purchase. The offer applies exclusively to natural persons.

Coffee machine La Marzocco Leva X, 1 group
In Stock
Specifications
Coffee machine uses
Ground coffee
Milk system type
Manual frother (professional)
Does coffee machine prepare hot water?
Yes
PID temperature controller
Yes
About La Marzocco Leva X 1 group
Featuring an eye-catching design and a lower profile to invite customer engagement, "Leva" re-invents the iconic lever machine with more ergonomic elements. This model is a cutting-edge café centerpiece that encourages barista experimentation and coffee conversations, all while delivering the finest extraction. "Leva" focuses not just on physical beauty, but also on the satisfaction that can only ever be found in a truly mechanical system. The user can control the pre-infusion pressure, shot volume and extraction pressure on each group. Moreover, "Leva" greatly improves temperature stability of the traditional lever machine thanks to the innovative PID temperature control. The machine's display shows real-time extraction pressure, and lets you monitor the pre-infusion and extraction time as well.
Available configurations: LEVA
Dual boilers
Separate boilers optimise brewing and steam production.
Independent boilers
Separate boilers for each group head allow baristas to optimise the temperature for individual coffees.
Saturated groups
Ensure unsurpassed thermal stability, shot after shot.
PID system (steam boiler)
This system allows you to electronically control the temperature in the steam boiler.
Smart PID system (coffee boiler)
Advanced PID control greatly improves temperature stability.
Water tank (1-group models only)
A self-contained 2 l water tank makes plumbing optional.
Insulated boilers
They reduce energy consumption while contributing to temperature stability.
Eco mode
The machine can be programmed to enter the stand-by mode, improving energy efficiency.
Live pressure visualization
Take advantage of live visualization of pre-infusion pressure, extraction pressure and time throughout the course of the shot.
Graphic display
Intuitive programming makes it easy to adjust machine parameters.
"Pro Touch" steam wands
High-performance steam wands remain cool to the touch.
Military-grade steam potentiometer
This tool facilitates machine usability and maintenance while improving its durability.
Internal pump (1-group models only)
A self-contained pump found in 1-group models helps to improve performance.
Adjustable drip tray (2-group and 3-group models)
The adjustable drip tray enables you to use tall or to-go cups.
Hot water economiser
This tool enables you to fine-tune the tap water temperature for tea.
USB
This feature enables you to update firmware.
Cup warmer (2-group and 3-group models, special order)
Keep your cups heated at all times.
Personalised colours (special order)
Customisable colours based on the RAL system are available upon request.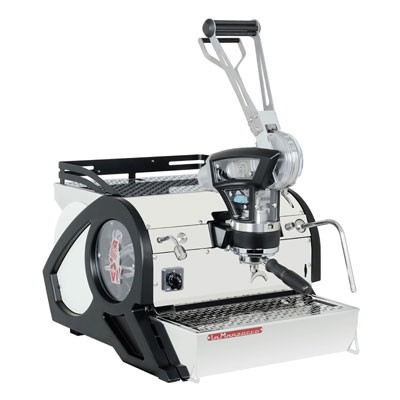 Frequently Asked Questions
Ask your question about the product
La Marzocco Leva X 1 group reviews