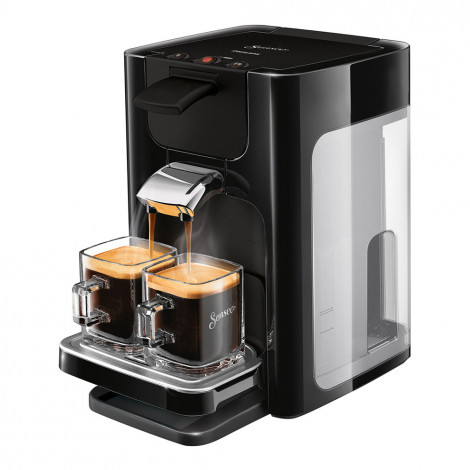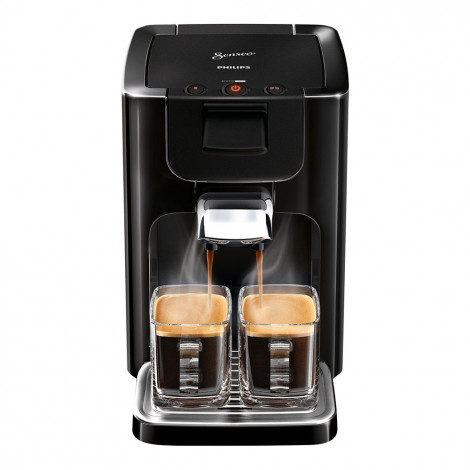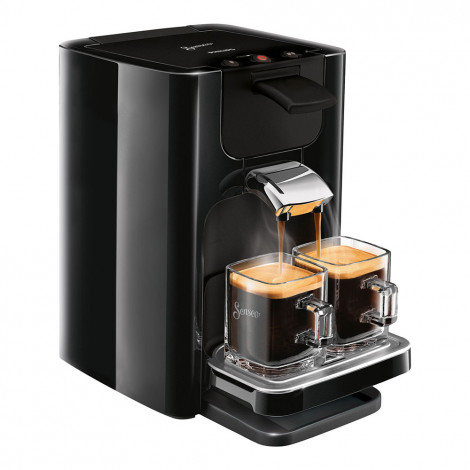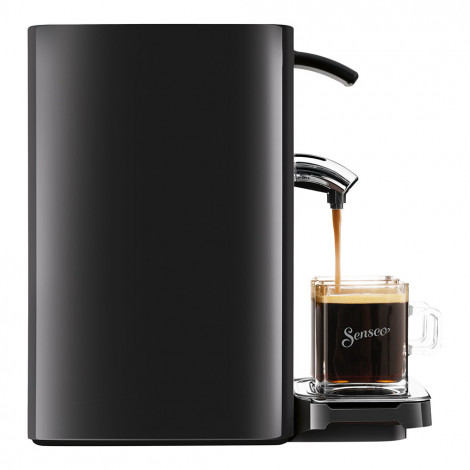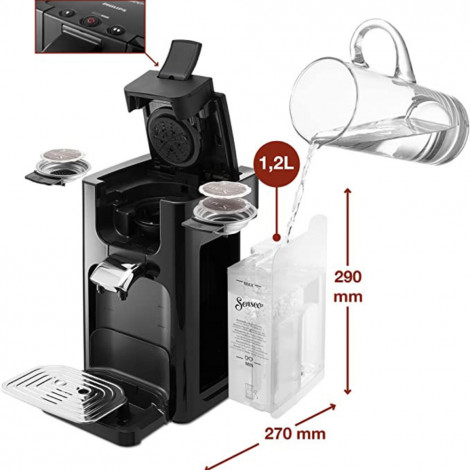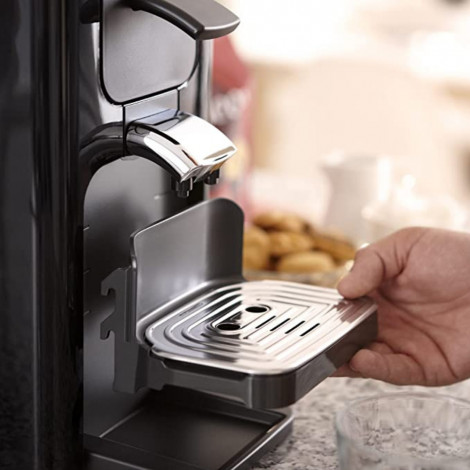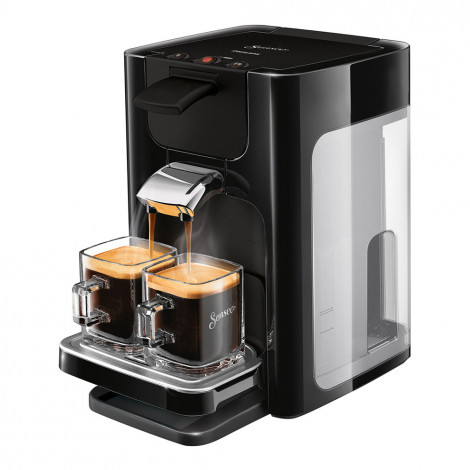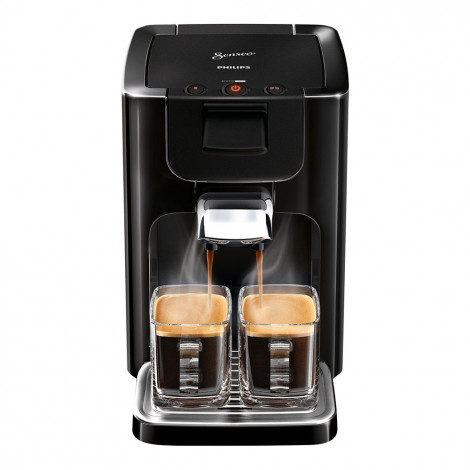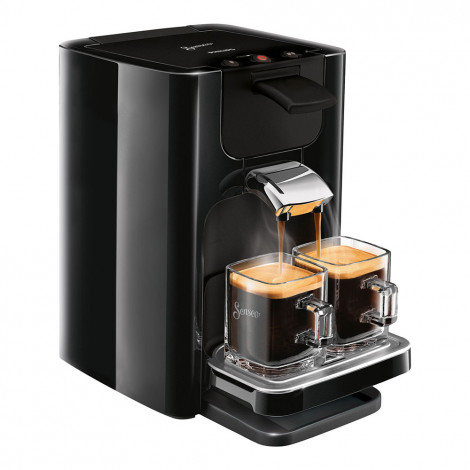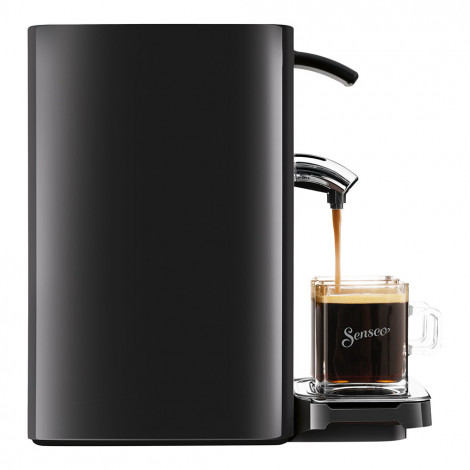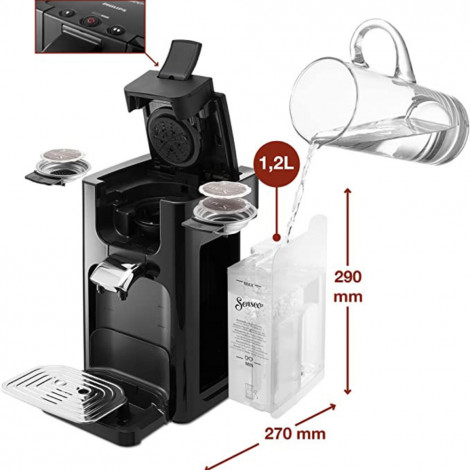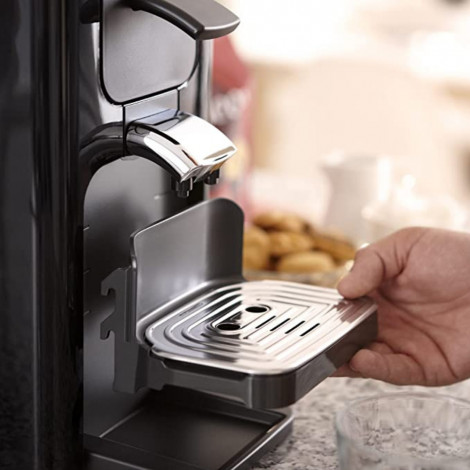 Coffee machine Philips Quadrante HD7865/60
Product is no longer in production.

Coffee machine Philips Quadrante HD7865/60
In Stock
Specifications
Coffee machine uses
Coffee pads
Does coffee machine prepare hot water?
Yes
Water pump pressure
1 BAR
Country of Origin
European Union
Number of black coffees prepared at once
2
About Philips Quadrante HD7865/60
The SENSEO® coffee machine system is simple and brilliant for everyday use. This coffee machine will always offer you quality that you demand.
SENSEO® COFFEE PADS
The coffee boost technology evenly distributes hot water over 45 aroma nozzles in the SENSEO® coffee pad. Get the most out of your coffee pad and enjoy delicious coffee aroma at home.
EVEN TWO CUPS AT ONCE
This coffee machine is the only pad coffee machine that prepares two cups at a time. Adjust the position of the spout and prepare one or two cups of your delicious SENSEO® coffee in less than a minute.
LARGE SELECTION OF SENSEO® COFFEE BLENDS AND FLAVOURS
SENSEO® offers you a wide selection of coffee blends and flavours, each with its distinctive aroma for your personal preference.
AUTOMATIC SHUT OFF
The SENSEO® coffee machine switches off automatically after 30 minutes of not using in order to save energy and ensure appliance safety.
Frequently Asked Questions
Ask your question about the product
Philips Quadrante HD7865/60 reviews