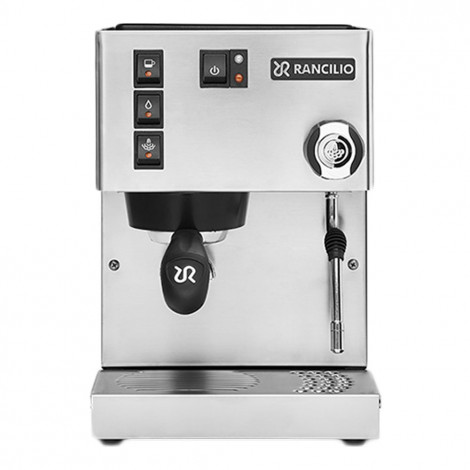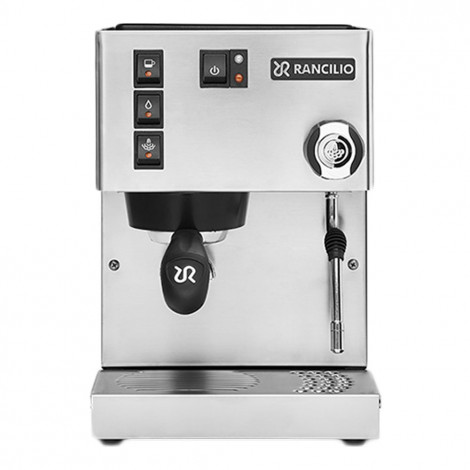 Coffee machine Rancilio "Silvia E"
Once the parcel is ready for delivery, the gift voucher will be sent to the e-mail address provided by you (this may take a few days after payment). Promotions and discounts do not stack. he discount applies to all products except coffee machines. The offer is valid for natural persons only. Promotions are valid till 28.02.2023.
By buying this coffee machine, you become eligible for the VIP membership program and discount vouchers with a total value of 50 €.
Become a member of COFFEE FRIEND'S VIP program and receive up to 5 vouchers of 10 € each for your upcoming purchases at COFFEE FRIEND'S online store. More information will be provided via your personal e-mail address once you've completed your purchase. The offer applies exclusively to natural persons.

Coffee machine Rancilio "Silvia E"
In Stock
Specifications
Coffee machine uses
Coffee pods, Ground coffee
Milk system type
Manual frother (professional)
Does coffee machine prepare hot water?
Yes
About product
Rancilio — one of the most well-known manufacturers of commercial espresso machines and coffee grinders — introduces their new model, Silvia, a professional espresso machine designed for homes and offices. The company firmly believes that perfect coffee is something you can enjoy daily. All that's needed is passion for coffee, a sincere wish to delve into the art of coffee brewing and, of course, professional coffee preparation gear. The latter is exactly what Rancilio has created — with the help of its tools, you can become a true home barista.
PROFESSIONAL COFFEE BREWING TECHNOLOGIES
You can now take advantage of professional Rancilio coffee brewing technologies right in the comfort of your home: a well-insulated water boiler for a stable water temperature, an ergonomic professional portafilter with a diameter of 58 mm, a professional tamper and a professional stainless-steel steam wand for the preparation of the perfect milk foam.
PROFESSIONAL MILK FROTHING TECHNOLOGY
Using a professional steam wand designed for the heating and frothing of milk, you'll prepare milk foam of the highest quality for all of your favourite milk-based beverages.
MODERN DESIGN AND HIGHEST QUALITY
The coffee machine has an extremely modern look, so it's guaranteed to adorn the interior of any house or office. High quality is evident in every detail of this appliance — only the very best materials have been used when making it.
SPECIAL FEATURES
– Rancilio technologies in a compact, 23-cm-wide machine
– Stainless-steel body
– 8-gram and 16-gram coffee filters
– 2-litre water tank that is easy to remove and clean
– Stainless-steel drip tray and cup tray that are easy to remove and clean
– Energy-saving, well-insulated water heater (boiler)
– Professional coffee tamper: black wooden handle and a stainless-steel base (with a diameter of 58 mm)
– Coffee machine is designed to be used in homes and offices
Frequently Asked Questions
Ask your question about the product