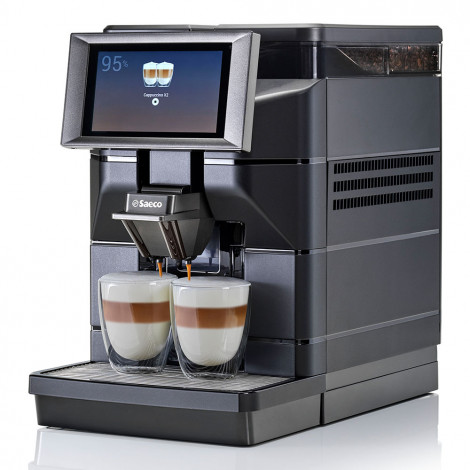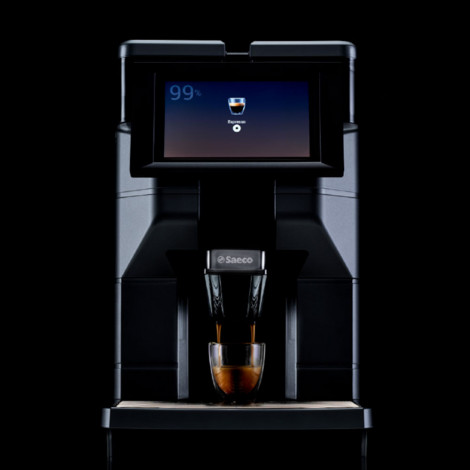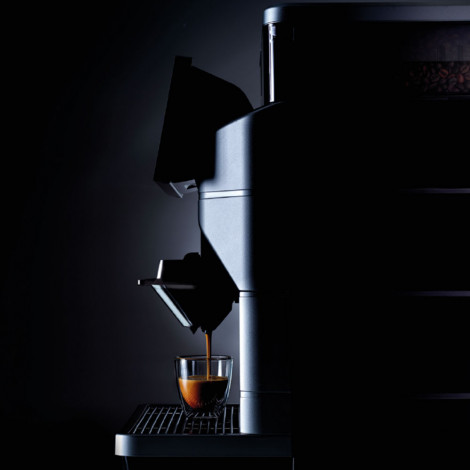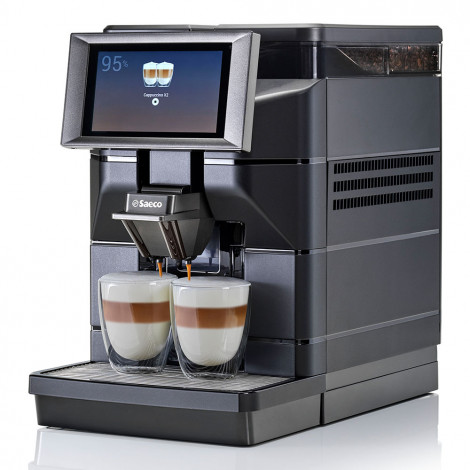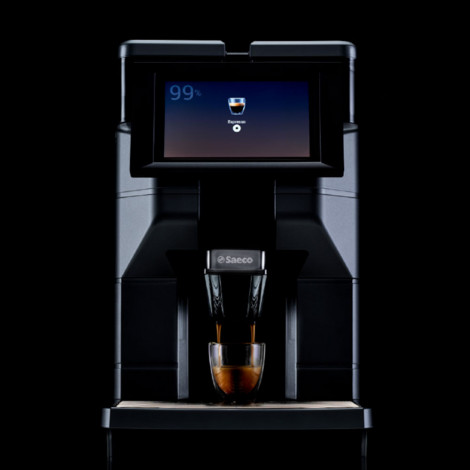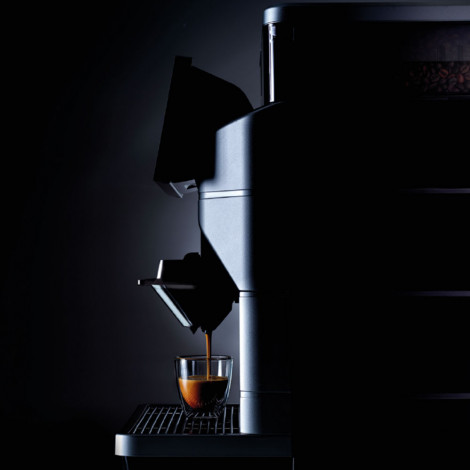 Coffee machine Saeco Magic M1
Become a member of COFFEE FRIEND'S VIP program and receive up to 5 vouchers of 10 € each for your upcoming purchases at COFFEE FRIEND'S online store. More information will be provided via your personal e-mail address once you've completed your purchase. The offer applies exclusively to natural persons.
In stock at our central warehouse (available for online purchase).
Delivery takes 1 – 2 weeks * 85% of orders are delivered the next day

Coffee machine Saeco Magic M1
In Stock
Specifications
Manufacturer
Saeco Professional
Coffee machine uses
Coffee beans
Milk system type
Automatic frother
Does coffee machine prepare hot water?
Yes
Height-adjustable coffee spout
160 mm
Connection to the mains water supply
No
Coffee brew unit
Removable
Height-adjustable milk spout
160 mm
Coffee machine's screen
Colourful
Control type
Touch screen
Coffee grounds capacity (portions)
30
Number of black coffees prepared at once
2
Number of coffee with milk recipes prepared at once
2
Adjustable grinding level
8
Portion size
Programmable
Milk system cleaning program
Yes
Other
Hot milk, Hot water, Milk foam
Coffee
Americano, Black coffee XL, Caffè latte, Cappuccino, Espreso Lungo, Espresso, Espresso Macchiato, Flat white, Latte Macchiato, Ristretto
Coffee Drinks
Americano
Cappuccino
Espresso
Espresso Macchiato
Flat white
Latte Macchiato
Ristretto
Black coffee XL
Caffè latte
Espreso Lungo
About Saeco Professional Magic M1
"Magic" represents the latest stage in the evolution of Saeco Professional coffee machines. It's also a machine that marks a clear break with the past. Completely redesigned, it boasts a new shape and performance at the top of its category in terms of quality and variety of beverages. From a simple daily ritual, your coffee break turns into a way of life, something to be experienced with style and grace, a moment of true relaxation and a chance to pamper yourself while savouring your favourite drink. Take your time and make your day magical!
FOR A BETTER WORK ENVIRONMENT
Saeco "Magic M1" is the ideal addition to any work environment, be it a busy office, a bed & breakfast, a congress centre or a boutique hotel. For this reason, it's equipped with larger internal containers: the water tank holds 2.5 l, the bean container holds 600 g, and the grounds container is good for 30 servings. Enjoy delicious coffee for longer without the need to add water and beans or empty the grounds container.
WIDE RANGE OF RECIPES
Touch the icon of the desired beverage and enjoy single or double ristretto, espresso, espresso lungo, espresso macchiato or cappuccino (choose between single and double as well). The options on offer also include large coffee, americano, caffè latte, latte macchiato, flat white, milk foam and hot milk. Tea lovers will love the hot water feature. For even more convenience, the coffee, milk and water dispensers are all built into a single unit.
SILENT BUILT-IN MILK FROTHER WITH A PATENTED CLEANING SYSTEM
"Magic" features a new milk frothing system, with the milk frother built into the coffee dispenser. Extremely silent, it's capable of both whipping up some creamy foam and serving simple hot milk. The milk circuit is equipped with a patented cleaning system that guarantees perfect hygiene and gets rid of any leftover milk residues after each preparation. If you want, you can purchase a milk cooler or fridge to make your coffee break that much more convenient.
COFFEE JUST THE WAY YOU LIKE IT
At the very heart of "Magic", there's a professional variable chamber unit able to hold anywhere from 8.5 to 15 g of coffee. The amount of ground coffee can be adjusted using the menu. The unit boasts conical steel burrs, which can also be adjusted to obtain your favourite grind setting. All recipes can be customised to suit your personal taste.
7'' TOUCH SCREEN FOR CONVENIENT OPERATION
The 7'' colour touch screen provides an easy way to navigate the menu and choose from a wide range of beverages.
HEIGHT-ADJUSTABLE DISPENSER FOR YOUR FAVOURITE CUP
Thanks to the height-adjustable dispenser (75-160 mm), you'll be able to sip your coffee from your favourite cup, regardless of its exact dimensions.
MODERN DESIGN
Sophisticated details make "Magic" an absolute must-have for any office. When not in use, it functions as a gorgeous accessory, guaranteed to enrich any working space with its modern, innovative design.
EASY TO MAINTAIN
This coffee machine is equipped with integrated automatic rinsing, descaling and cleaning programs. The removable brewing unit makes ensuring perfect hygiene a breeze.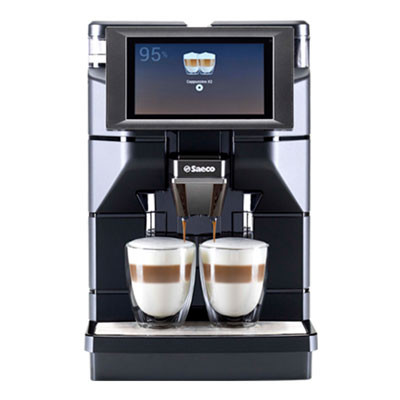 Frequently Asked Questions
Ask your question about the product
Saeco Professional Magic M1 reviews