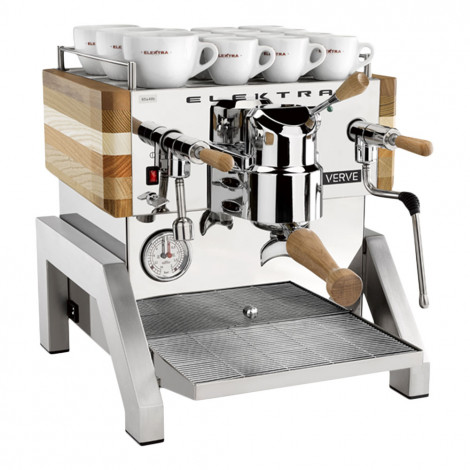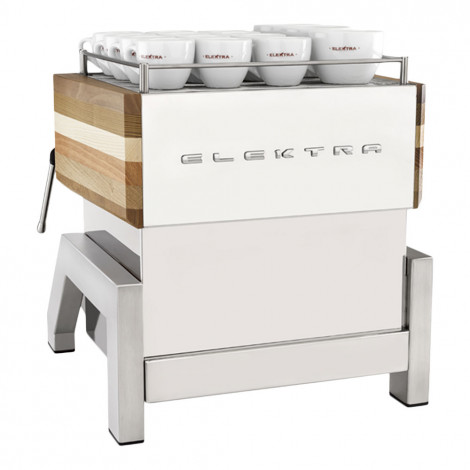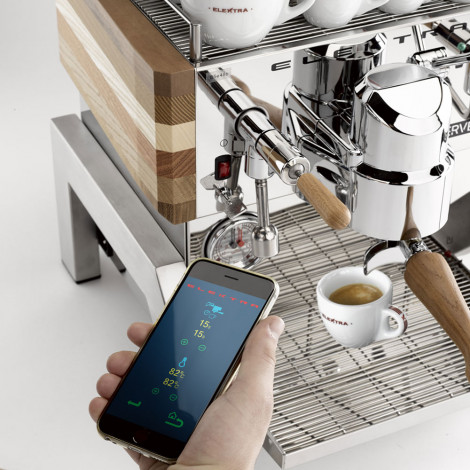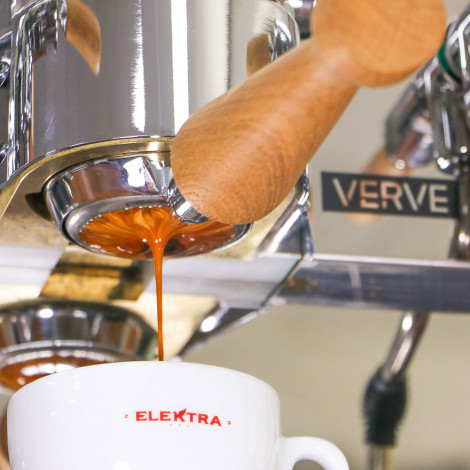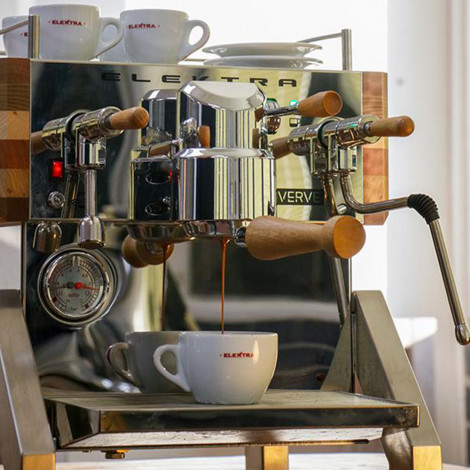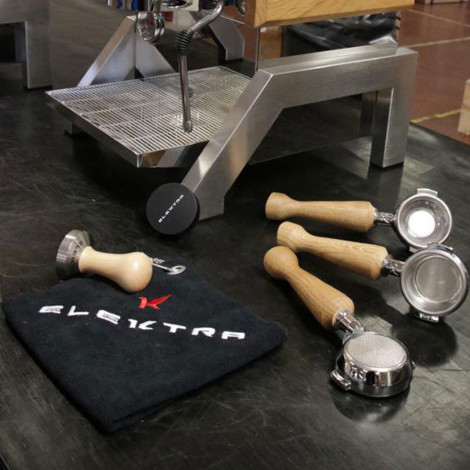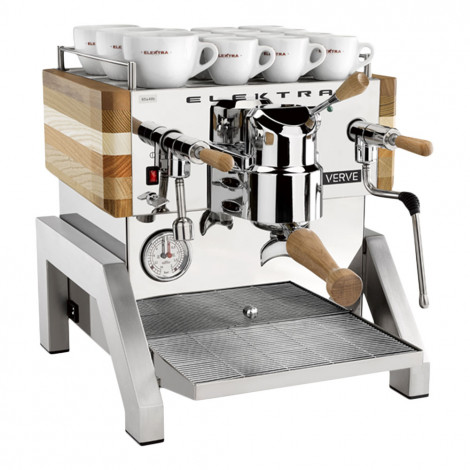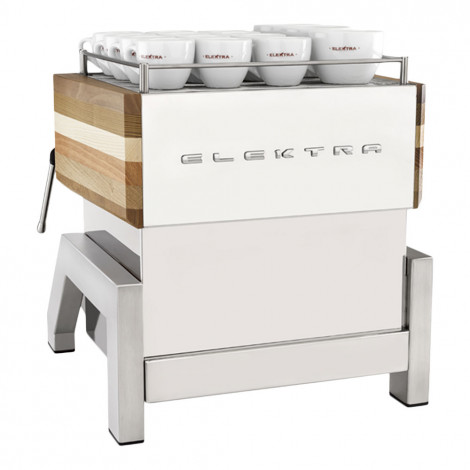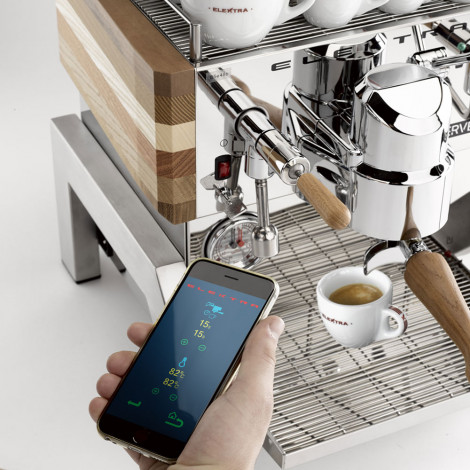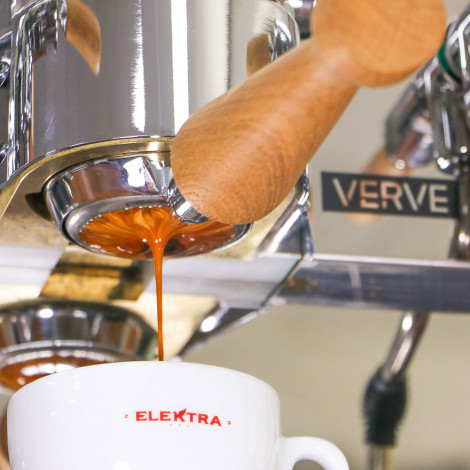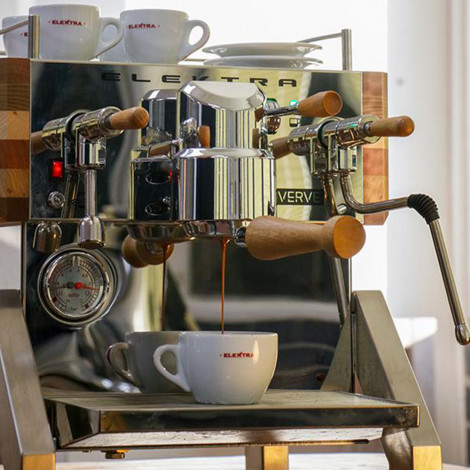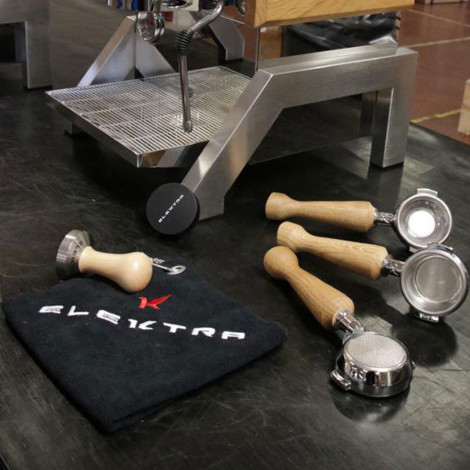 Coffee machine set Elektra Verve Premium Package
Once the parcel is ready for delivery, the gift voucher will be sent to the e-mail address provided by you (this may take a few days after payment). Promotions and discounts do not stack. The gift voucher cannot be used when buying a coffee machine. The offer is valid for natural persons only. If the total cost of the items in your cart is below 49 € once the gift voucher has been applied, the order is subject to a delivery fee. Promotion is valid until 25.04.2023.
By buying this coffee machine, you become eligible for the VIP membership program and discount vouchers with a total value of 50 €.
Become a member of COFFEE FRIEND'S VIP program and receive up to 5 vouchers of 10 € each for your upcoming purchases at COFFEE FRIEND'S online store. More information will be provided via your personal e-mail address once you've completed your purchase. The offer applies exclusively to natural persons.

Coffee machine set Elektra Verve Premium Package
In Stock
Specifications
Coffee machine uses
Ground coffee
Milk system type
Manual frother (professional)
Does coffee machine prepare hot water?
Yes
Diameter of filter handle basket
58 mm
Connection to the mains water supply
Yes
Coffee machine's screen
None
Number of black coffees prepared at once
1
About Elektra Verve Premium SPFP
"Verve Premium Package" — a set consisting of a "Verve" coffee machine and its accessories/spare parts — is designed specially for home baristas and coffee lovers who don't want to miss out on anything when brewing a serving (or several) of their favourite drink.
Verve's professional performance is best exploited with dedicated accessories, such as the bottomless portafilter combined with a 21-gram filter, the single-shot and double-shot professional portafilters, the coffee distributor and the microfiber cloth. These are all indispensable accessories for the most demanding of baristas.
The "Premium Package" version also includes a spare parts kit. It's bound to come in handy when carrying out proper maintenance of your "Verve" machine and trying to avoid impurities or low-quality water, both of which can damage the appliance over time.
"Premium Package" includes:
– "Verve" coffee machine
– Single-shot portafilter
– Double-shot portafilter
– Naked (bottomless) professional portafilter
– Wooden tamper
– Coffee distributor
– Microfiber cloth
– Spare parts kit
Frequently Asked Questions
Ask your question about the product
Elektra Verve Premium SPFP reviews