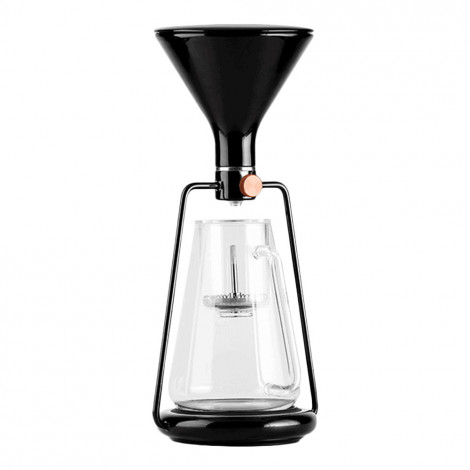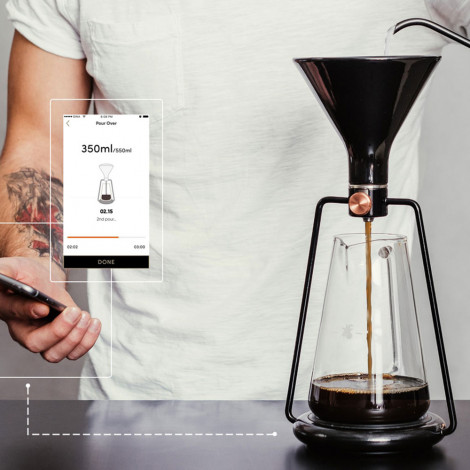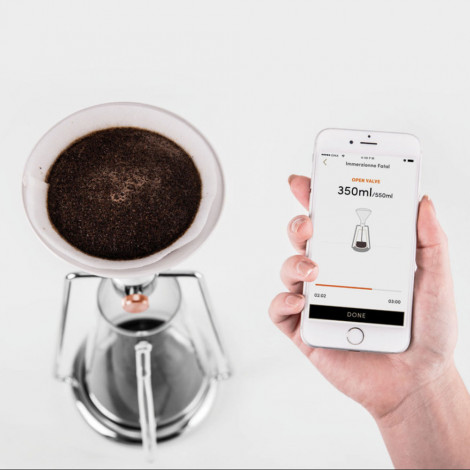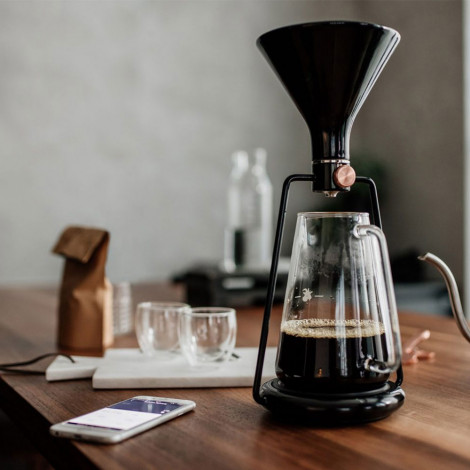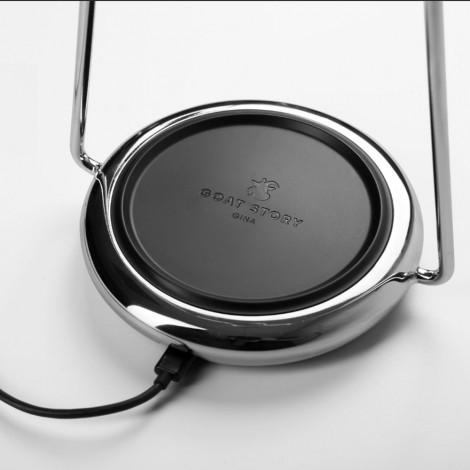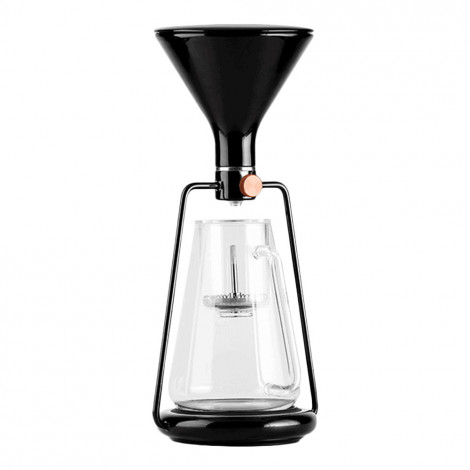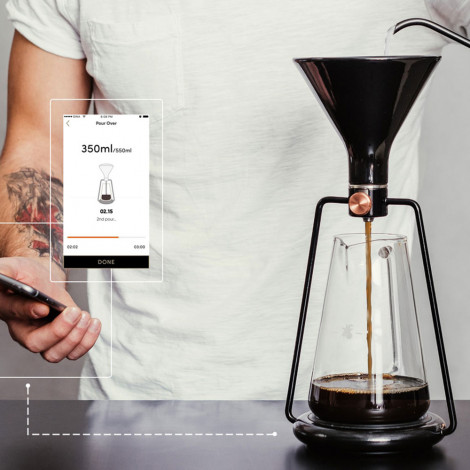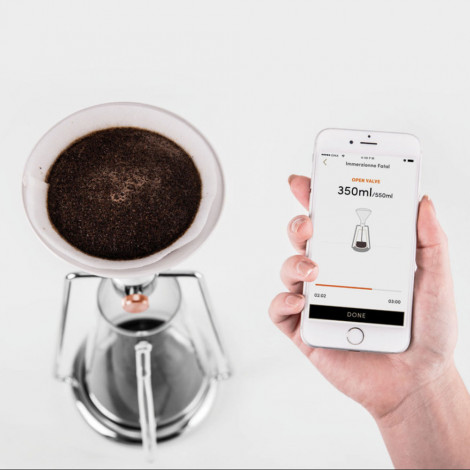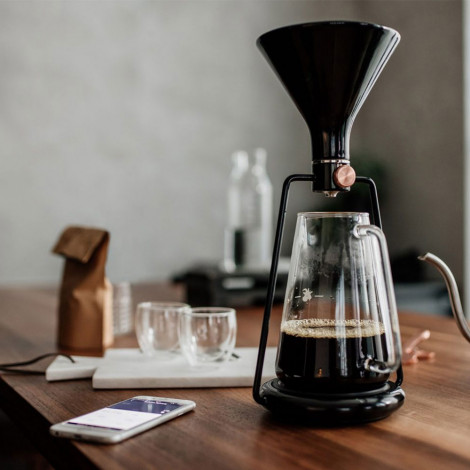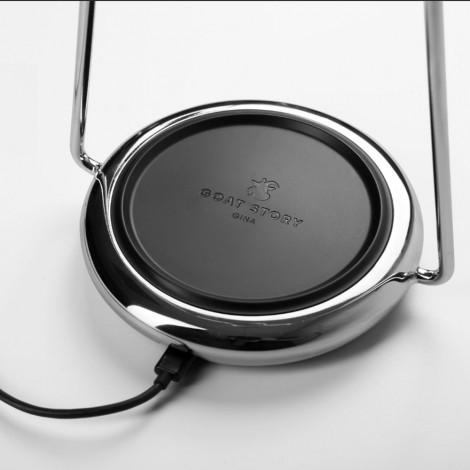 Coffee maker Goat Story Gina Smart Black
In Stock
Delivery takes 2 – 4 weeks * 85% of orders are delivered the next day

Coffee maker Goat Story Gina Smart Black
In Stock
Specifications
Type
Pour Over coffee drippers
Country of Origin
Slovenia
About Goat Story Gina Smart Black
"Gina Smart" – a Reddot design award winning smart coffee instrument which makes coffee brewing a special experience. An app controlled via Bluetooth enables you to brew coffee with pour over, immersion and cold drip. You can prepare tea with this exclusive technique as well!
Built-in scales let you weight coffee and water while brewing your drink. You will be able to brew up to 750 ml of drink at once.
VALVE
Thanks to the valve you can adjust the water drop speed for a brewing technique of your choice.
EASY TO CLEAN
Funnel and pitcher are both completely removable. Ceramic and glass parts are easy to clean.
RECHARGEABLE BATTERY
The battery is easily rechargeable using a USB charger. Fully charged battery allows the machine to brew coffee for 20 hours and standby for 30 days (1000 mAh Li-Polymer battery).
COFFEE PREPARATION WITH AN APP
The Gina app will bring you closer to the worldwide coffee loving community and give you the opportunity to share and learn some brewing tips.
How do you use the app?
1. Choose one of the three different coffee brewing techniques or the tea preparation technique.
2. Set the perfect ratio of water and coffee with the help of the integrated Bluetooth scales.
3. Follow the brewing process or let the app guide you through it based on the most popular settings.
4. Explore the brewprints of other coffee lovers and share your own with the community.
Frequently Asked Questions
Ask your question about the product
Goat Story Gina Smart Black reviews