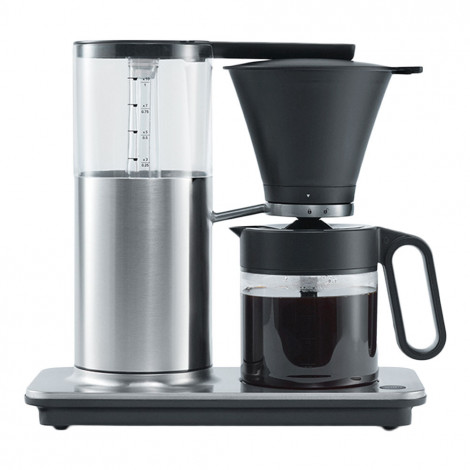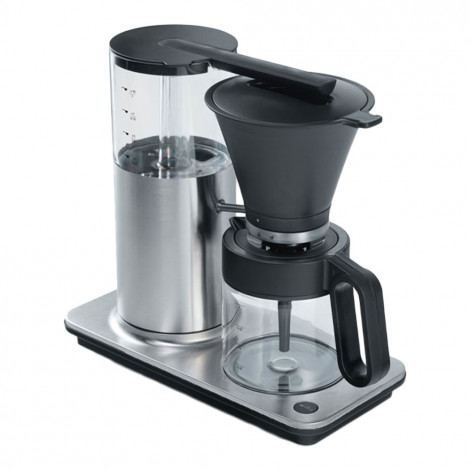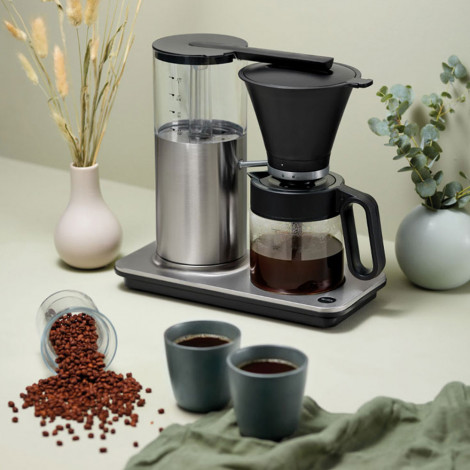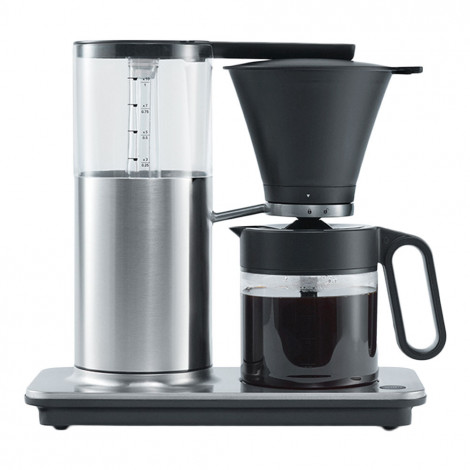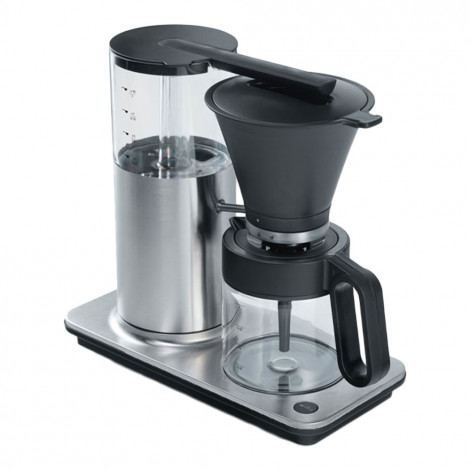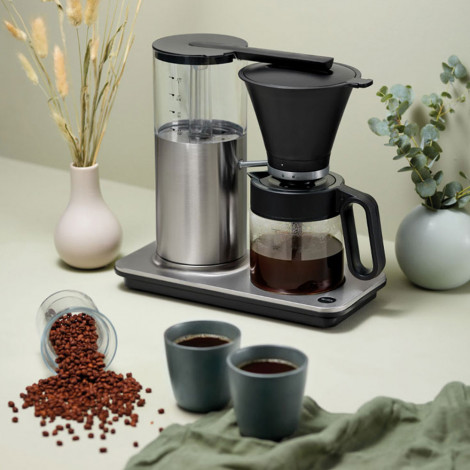 Filter coffee machine Wilfa CM4S-A100
Product is no longer in production.

Filter coffee machine Wilfa CM4S-A100
In Stock
Specifications
Type
Filter coffee makers
Coffee machine uses
Ground coffee
Extra features
Meets SCA/ECBC requirements
About Wilfa CM4S-A100 Silver
This classic coffee maker with a capacity of 1 litre can deliver up to 8 cups of delicious coffee. The automatic drip-stop prevents accidental spillage.
CONVENIENT FILTER HOLDER
The filter holder has a flat bottom, so you can put it on a scale to measure out the exact amount of coffee you're going to use.
WATER TANK WITH AN INDICATOR
There's an indicator for the correct water-to-coffee ratio on the water tank, so you'll always know how much coffee you should be using.
POWERFUL BREWING UNIT
The powerful 1550-watt brewing unit lets you brew 1 litre of coffee using the right temperature. As a result, you end up extracting the very best flavours.
APPROVED BY ECBC
The coffee maker has been approved by the European Coffee Brewing Center (ECBC). This certification guarantees that the brewer ensures the optimal temperature (92–96 °C) and brewing duration (4–6 minutes), hence serving you with the perfect coffee every time.
Highlights:
– Cleaning indicator
– 1-litre capacity
– Approved by the European Coffee Brewing Center
– 1550 watts
– Excellent spout
– Mixing lid: perfect coffee from the first cup to the last
– Automatic drip-stop
– Flat-bottomed filter holder: can stand by itself, allowing you to easily measure out the correct amount of coffee
Frequently Asked Questions
Ask your question about the product
Wilfa CM4S-A100 Silver reviews