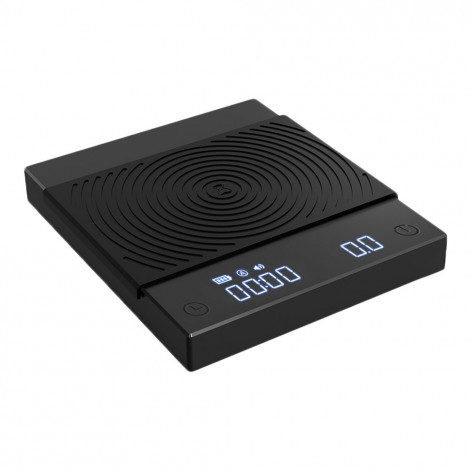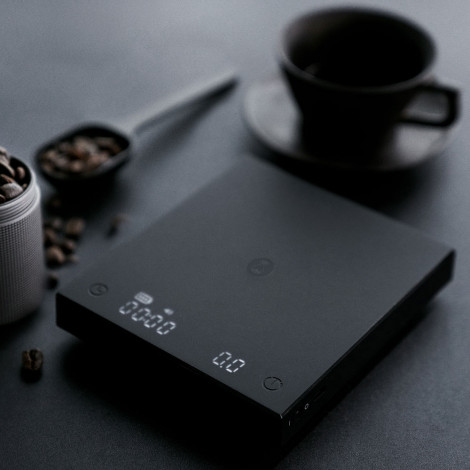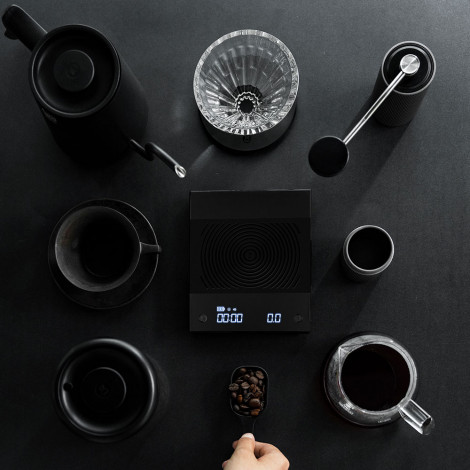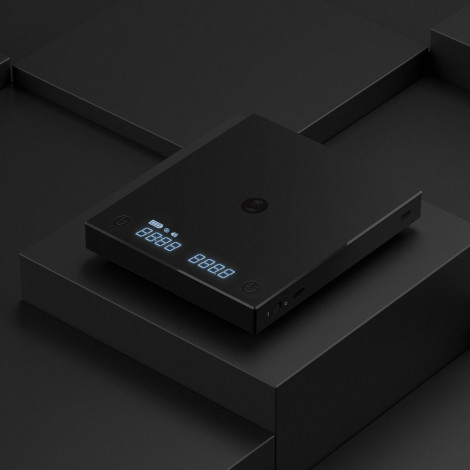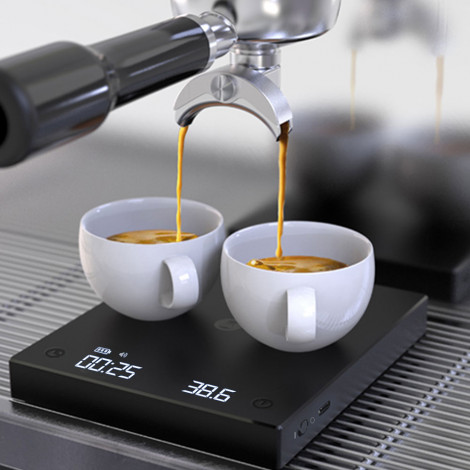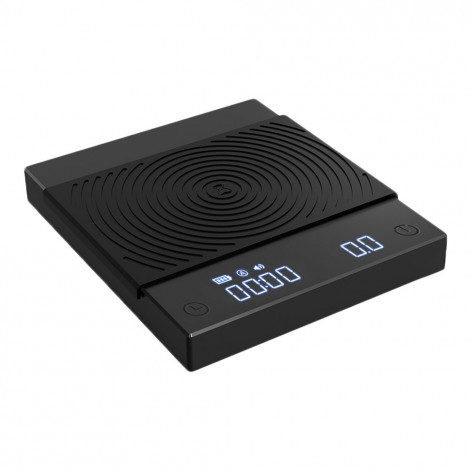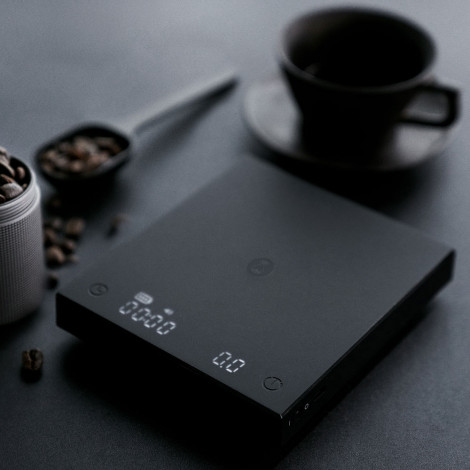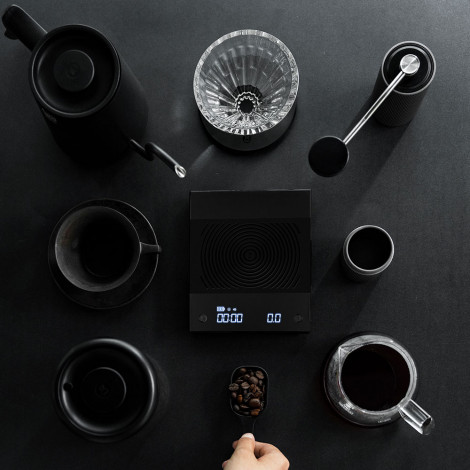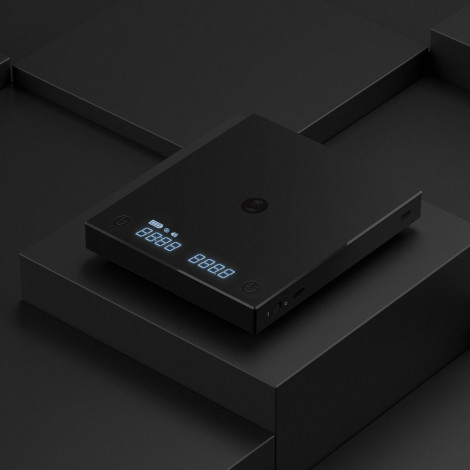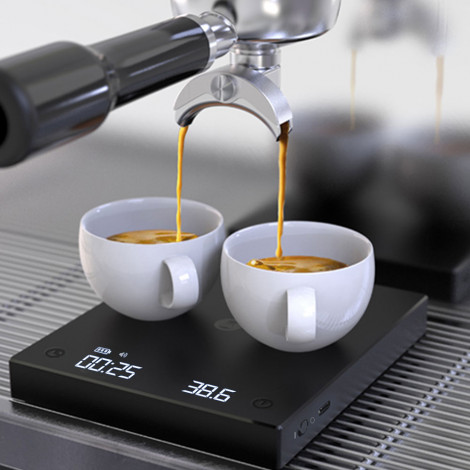 Coffee scale TIMEMORE "Black Mirror Basic+"
Delivery takes 3 – 5 days * 85% of orders are delivered the next day

Coffee scale TIMEMORE "Black Mirror Basic+"
In Stock
Specifications
Extra features
Automatic shut-off
About product
Meet your new coffee-brewing assistant! Perfect for espresso and pour-over coffee, this tool can function both as a scale and a convenient drip stand. The process of brewing a cup of coffee has never been so clear-cut.
HIGH-PRECISION SENSORS FOR GUARANTEED ACCURACY
The sensors of this smart coffee scale guarantee an accuracy of 0.1 g, so you can rest assured knowing the data you're presented with is completely reliable. Thanks to the clear LED display, the measurements are always easy to read. The scale is characterised by a particularly wide range too: from as little as 0.5 g to as much as 2 kg. For even more convenience, there's a 3-second standby function, as well as an automatic shutdown option.
ELEGANT DESIGN AND SCRATCH-RESISTANT MATTE TEXTURE
The elegant cube shape and minimalist design of this coffee scale might remind you of a piece of jade. The surface is as functional as it is beautiful: its coating is resistant to scratches and unsightly fingerprint marks.
WATERPROOF SILICONE PAD FOR INSULATION
To protect your scale from high temperatures, water stains, accidental slippage and dirt, use the waterproof silicone pad.
HIGH QUALITY ENSURED THROUGH RIGOROUS TESTING
Before reaching coffee lovers all over the world, the scale has undergone numerous tests. The high-capacity, 1600-mAh lithium battery is guaranteed to keep your scale up and running for no less than 10 hours. You can restart the scale too with the help of a special RESET button.
TIMEMORE: GIVING YOU MORE TIME TO ENJOY DELICIOUS COFFEE
Established in 2012 by several coffee lovers, TIMEMORE is a relatively young company based in China that has nevertheless already managed to make waves in the coffee industry. Their products are aimed at fans of specialty coffee who enjoy brewing their drinks manually at home. From hand grinders and brewing scales to kettles and French presses, TIMEMORE combines careful design and thoughtful craftsmanship in every single coffee maker or accessory they produce. To TIMEMORE, this work is an art. Their products help coffee lovers all over the world to slow down for a moment and take some time to enjoy a delicious, expertly prepared drink.
Frequently Asked Questions
Ask your question about the product