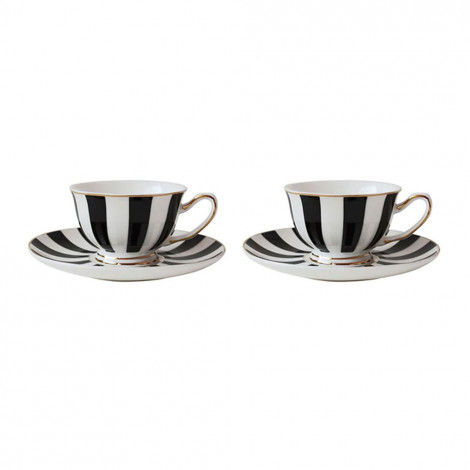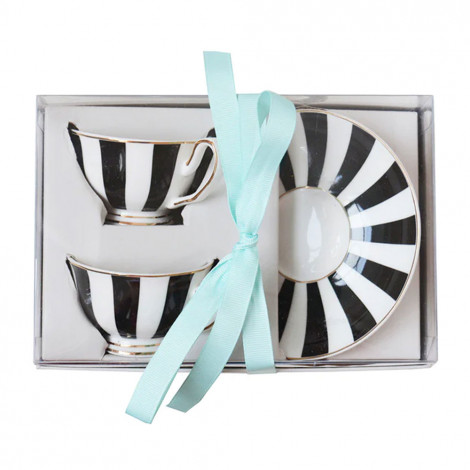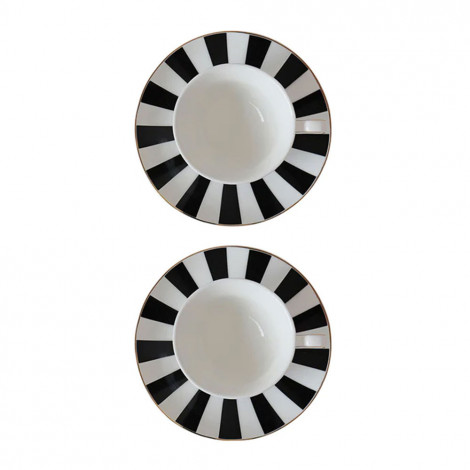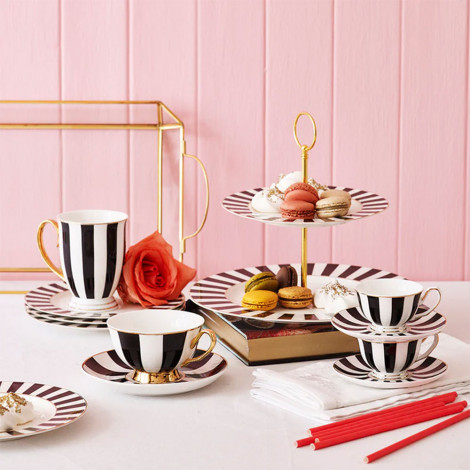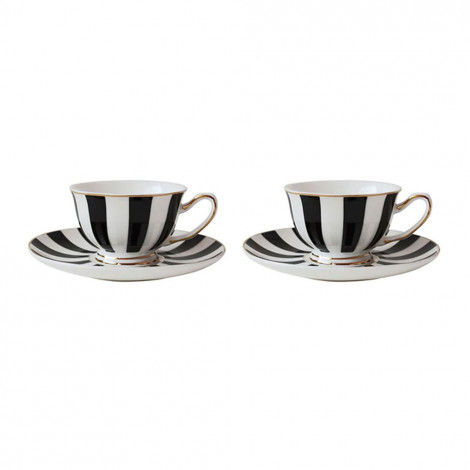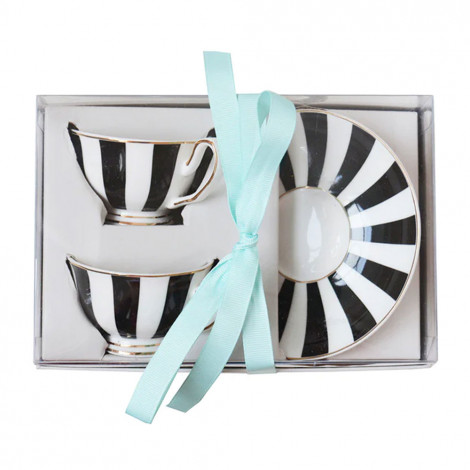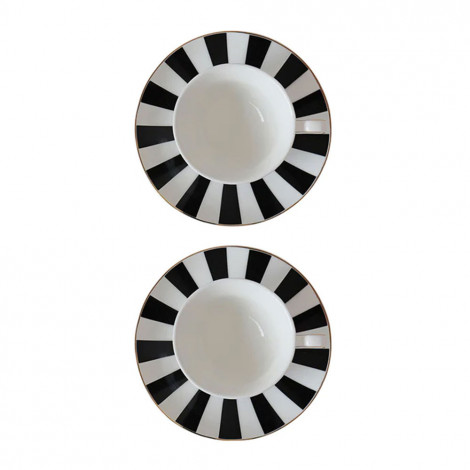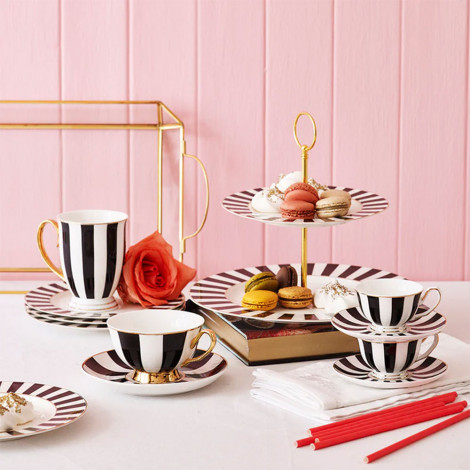 Cup & saucer set Bombay Duck "Monte Carlo Stripy Mini Black/White", 2 x 60 ml
Delivery takes 3 – 5 days * 85% of orders are delivered the next day

Cup & saucer set Bombay Duck "Monte Carlo Stripy Mini Black/White", 2 x 60 ml
In Stock
Specifications
Extra features
Cups with saucers
Country of Origin
United Kingdom
About product
From the deckchairs on the beach at Deauville to an awning over a café in Venice, stripes are always chic. Here, accented with gold, they bring their 1930s elegance to your cup of afternoon tea or coffee. Sipping your favourite beverage, enjoy the incredible feel of high-quality porcelain!
– Set includes 2 cups and 2 saucers
– Grey gift box included
– Made from fine china
– Cup height: 5 cm, width: 9 cm (handle included)
– Cup volume: 60 ml
– Saucer diameter: 12 cm
– Hand-wash only
– Do not microwave
*****
About "Bombay Duck"
Established in London in 1993, "Bombay Duck" gained an instant following thanks to its unmistakable style. "Bombay Duck" is a hive of creativity, drawing inspiration from people, colours and places. They dedicate themselves to designing home accessories that are more than just trinkets and trimmings, and instead function as invitations for you to create, dream and imagine. Designed in London and produced in India, "Bombay Duck" is now selling its products all over the world in both department stores and boutique shops.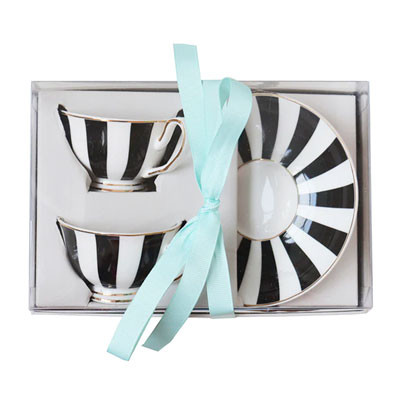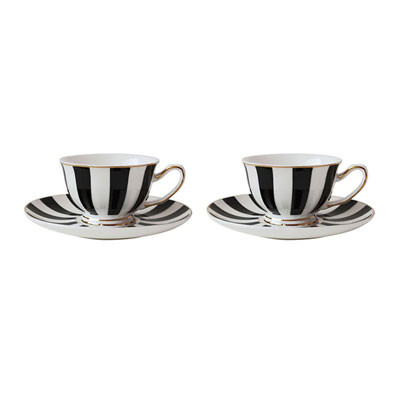 Frequently Asked Questions
Ask your question about the product