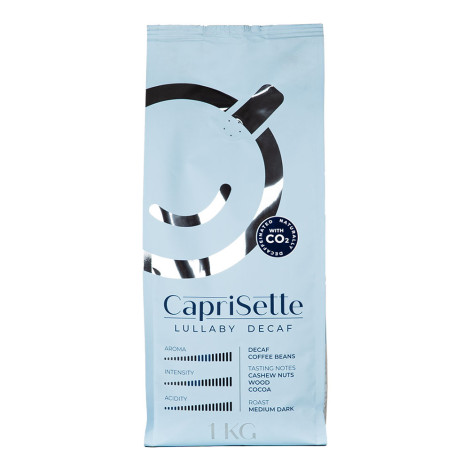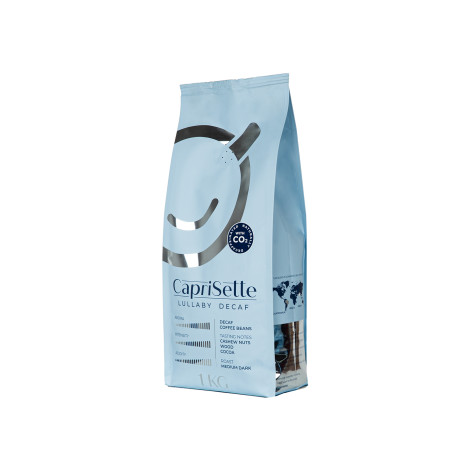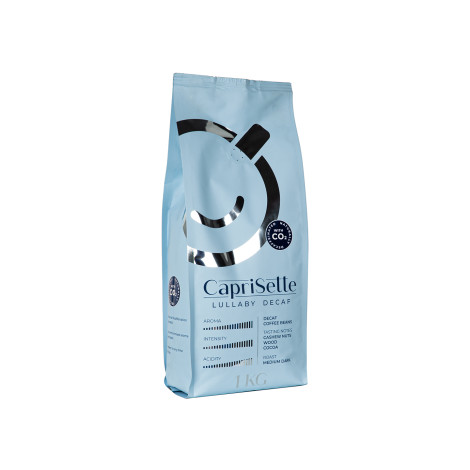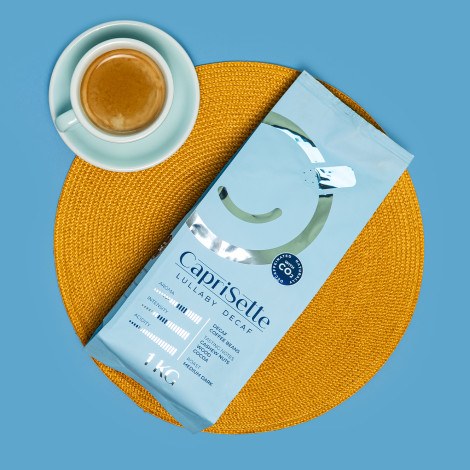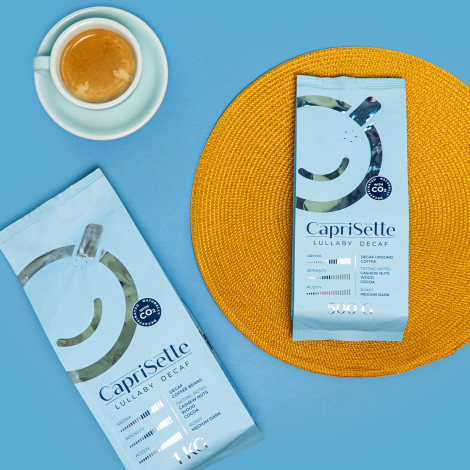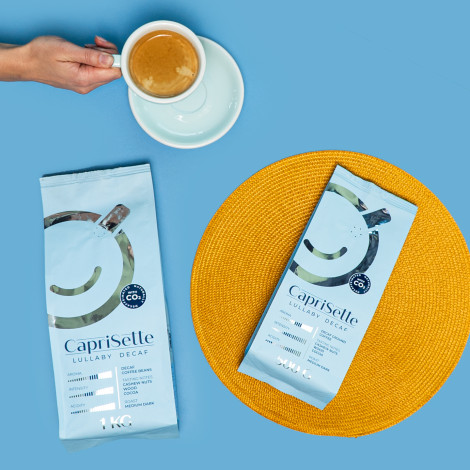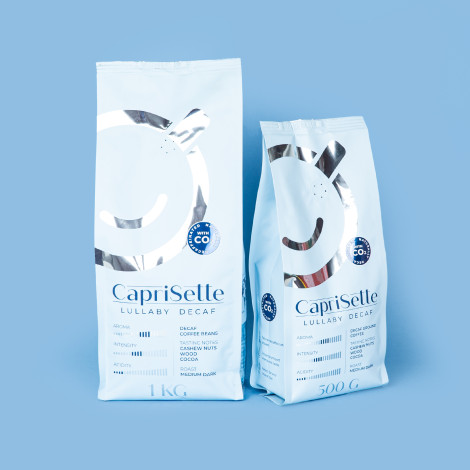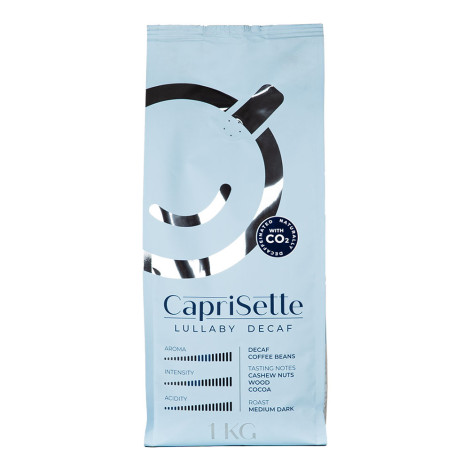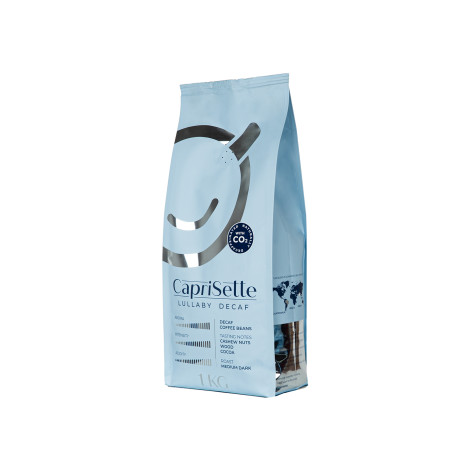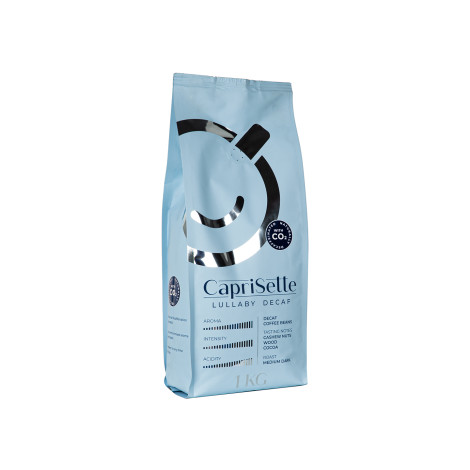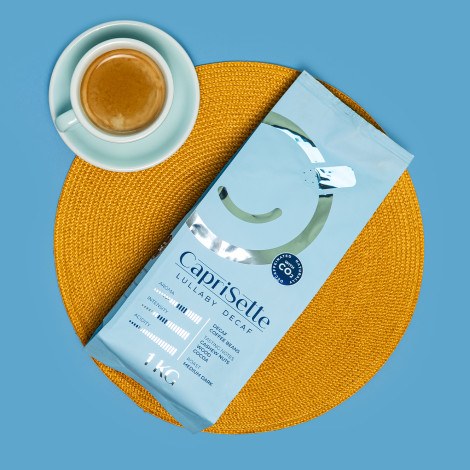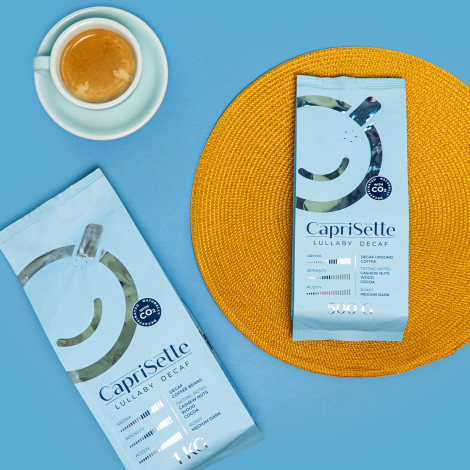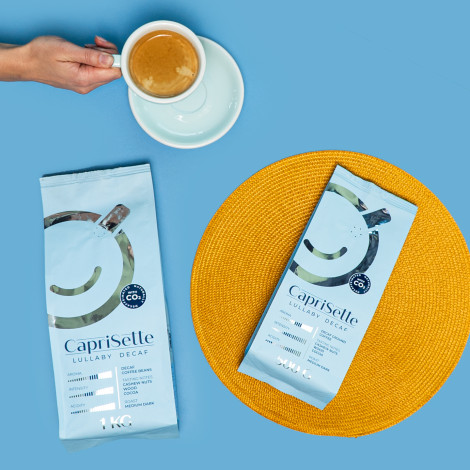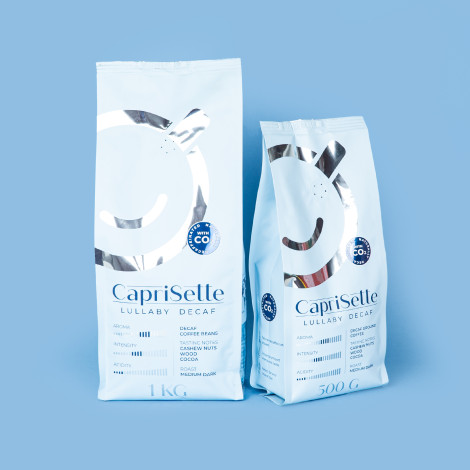 Decaf coffee beans Caprisette Lullaby Decaf, 1 kg
Delivery takes 3 – 5 working days * 85% of orders are delivered the next day

Decaf coffee beans Caprisette Lullaby Decaf, 1 kg
In Stock
Specifications
Manufacturer
Coffee Friend
Coffee origin region
Brazil, Guatemala, India
Roasting level
Medium dark
Country of Origin
Lithuania
Decaffeination method
Natural processed
Coffee feature
Decaffeinated
Coffee beans type
Arabica and robusta
About product
Have you ever found yourself craving a sip of coffee in the evening, yet having to resist the urge in case you're unable to fall asleep later? Perhaps you're trying to limit your caffeine intake at the moment, but the aroma of fresh coffee is still hard to resist? If any of this rings true, you're the one this coffee was created for—introducing the first decaf variety in the best-selling CAPRISETTE range of coffees!
What about the flavour? We've taken care of that! This blend combines premium arabica and robusta beans from Brazil, Guatemala and India. The aromatic, delicate cuppa is marked by sweet notes of cashews, as well as subtle hints of cacao and wood.
What about caffeine? This coffee has been decaffeinated using the natural CO2 (carbon dioxide) method. It's one of the finest modern techniques for caffeine removal, which results in flavours and aromas being preserved, all while the structure of the coffee remains unchanged.
As you can see, we've thought of everything: your coffee break will be insanely delicious from now on, even if you choose to steer clear of caffeine!
***
Designed for a delicious daily cuppa, this is Coffee Friend's best-selling range of coffees. Blends of various different flavours are suited well for both regular black coffee and your favourite milk-based drinks.
Ingredients: decaffeinated roasted coffee beans.
Storage conditions: store in a cool place, away from direct sunlight.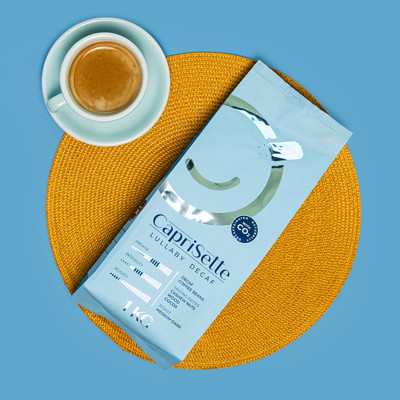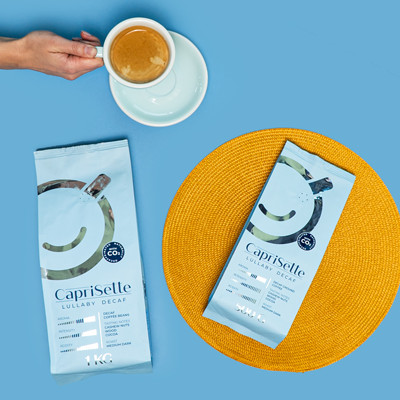 Taste guide
Cacoa
Woody
Coffee passport
Coffee origin region
Brazil, Guatemala, India
Roasting level
Medium dark
Decaffeinated
Frequently Asked Questions
Ask your question about the product