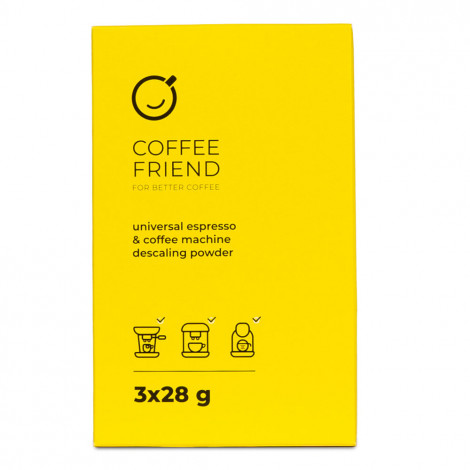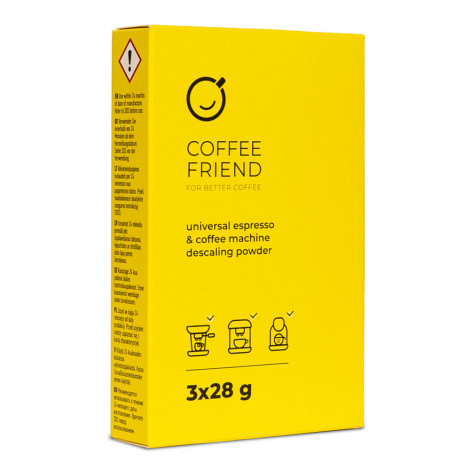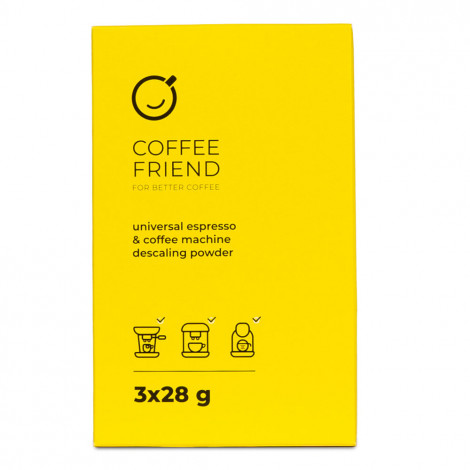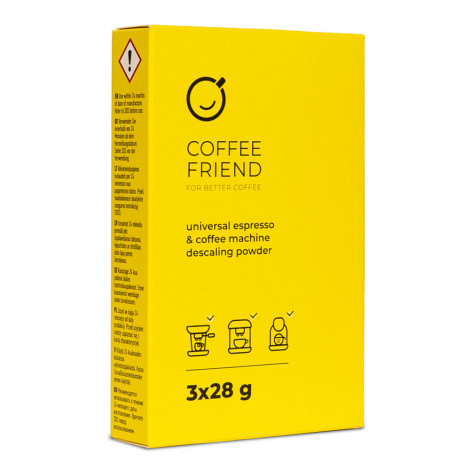 Universal descaling powder "Descal", 3 pcs.
Delivery takes 3 – 5 days * 85% of orders are delivered the next day

Universal descaling powder "Descal", 3 pcs.
In Stock
Specifications
Manufacturer
Coffee Friend
Country of Origin
Lithuania
About product
Descaling powder made for espresso coffee machines. Created to effectively descale hot water tanks and other parts of the machine. By removing mineral deposits which clog brewing equipment, descaling powder allows coffee machines to peform at optimal levels. This powder can also be used to descale and maintain milk systems. Made from non-toxic, biodegradable materials.
Instructions:
Use one sachet (28 g) of powder for each 1 litre of water. Turn the coffee machine on and begin the brewing cycle. Rinse all parts and repeat with clean water three times.
Contains: citric acid, sulfamic acid.
The package contains 3 sachets.
1 sachet: 28 g.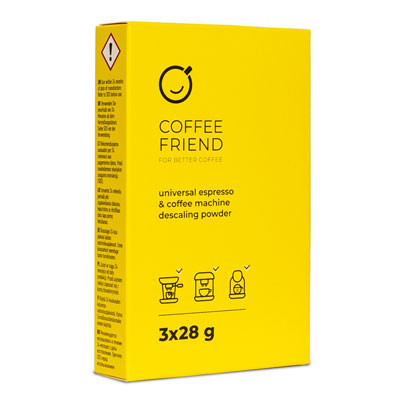 Frequently Asked Questions
Ask your question about the product