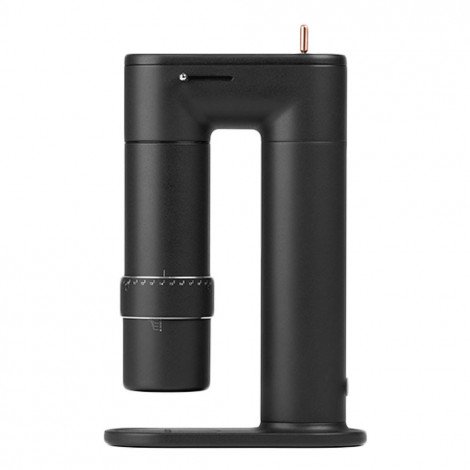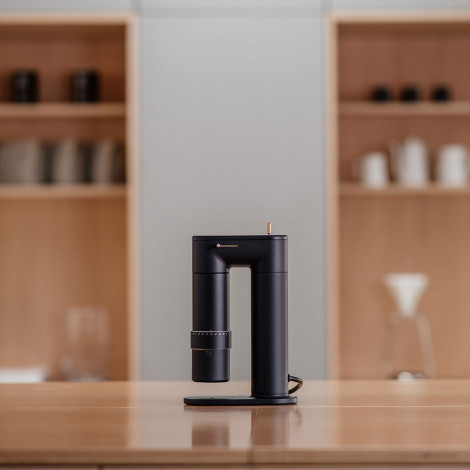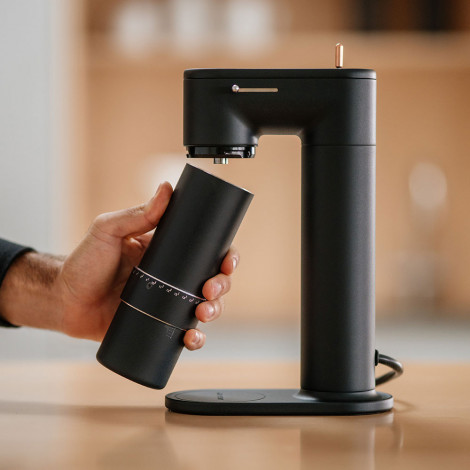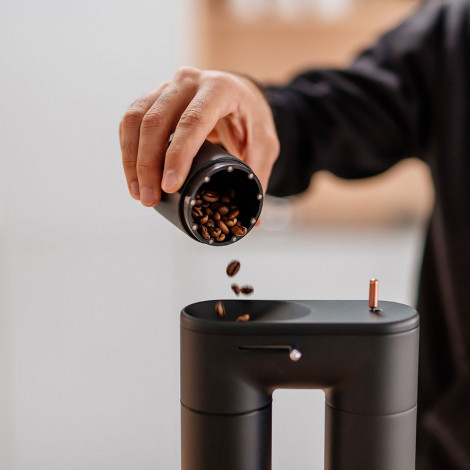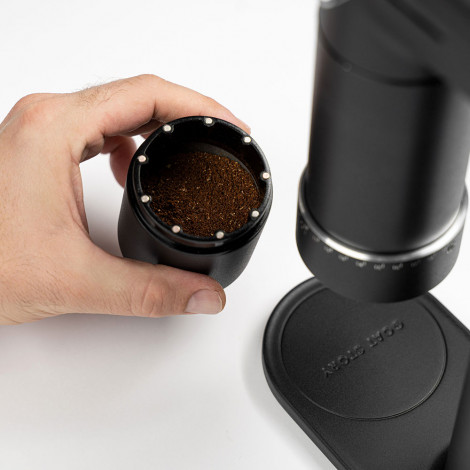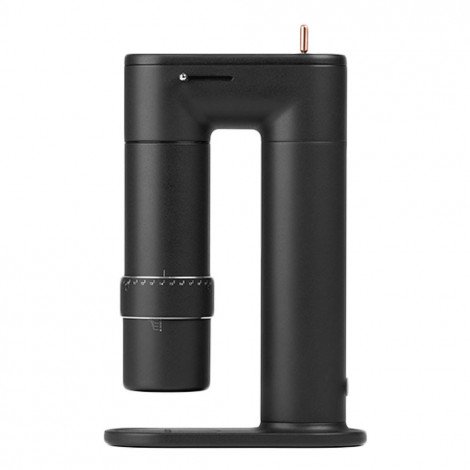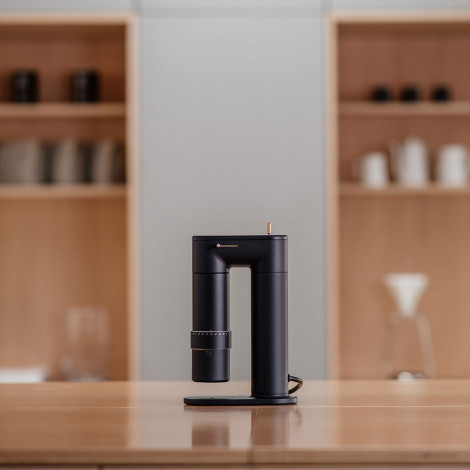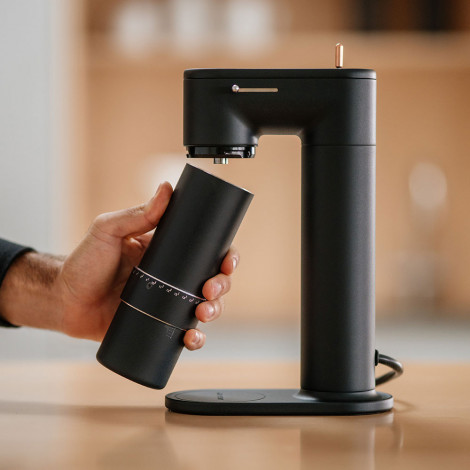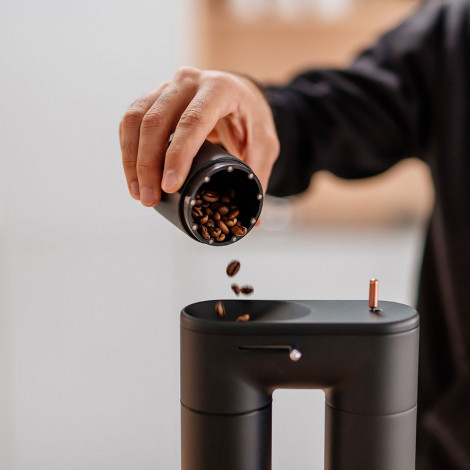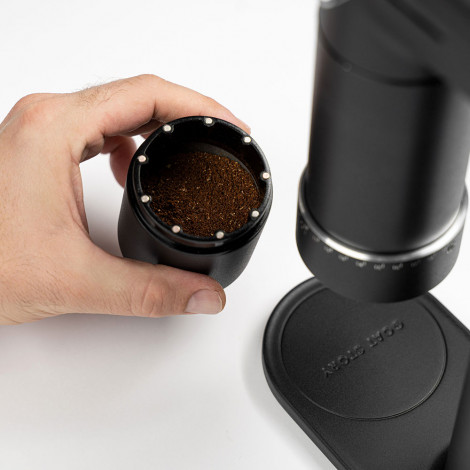 Electric + manual coffee grinder Goat Story Arco 2-in-1

Electric + manual coffee grinder Goat Story Arco 2-in-1
In Stock
Specifications
Material
Aluminium/Magnetic steel
Country of Origin
Slovenia
Type of coffee grinder
Electric
Burr construction
Conical
About product
A revolutionary coffee grinder that combines the luxury of an electric grinder with the freedom of a hand grinder.
Grinding your coffee just before brewing is a must. But how do you do it? Do you flip the switch on an expensive electric grinder or crank a hand grinder for precision? Why should you even need to choose though? Meet ARCO. After over two years of development, Goat Story now presents you the coffee grinder you've always wanted! ARCO is a 2-in-1 high-precision coffee grinder that can be used as an electric grinder or as a hand grinder. This single-dose grinder with a smooth grind setting mechanism and nearly zero retention will change the way you grind. Forever.
2-IN-1 DESIGN
A hand grinder. An electric grinder. Both united in a seamless grind experience. Crank it up with your hands or connect it to its power dock. A 2-in-1 solution that won't hurt your wallet. A touch of genius!
PREMIUM GRIND QUALITY
Consistency is the key to great coffee. Fine and coarse particles mixed in the same grind will kill your flavours. ARCO breaks the beans into thousands of uniform particles. It offers superb grind quality for a sweeter, crisper and clearer coffee taste.
180 GRIND SETTINGS FOR EVERY BREWING METHOD!
180 grind settings, from ibrik and espresso to filter and cold brew, are now all within reach thanks to never-before-seen grind adjustability.
WEIGH – GRIND – BREW – REPEAT
ARCO is a single-dose grinder (capable of holding up to 50 g at once) with near zero grind retention. Every particle lands in a magnetic coffee catcher that makes dosing simple and fits your espresso machine portafilter perfectly!
UNIBODY DESIGN
Unibody construction. Aviation-grade aluminium. Precision quality control. Goat Story has combined smart engineering and premium materials found in professional grinders. The result is a sturdy, precise and powerful grinder to handle the toughest of beans.
TECHNICAL SPECIFICATIONS
– Height: 280 mm
– Width: 92 mm
– Depth: 190 mm
– Weight: 2820 g
– Catcher capacity: up to 50 g
– Conical burr size: 47 mm (outer), 32 mm (inner)
– Motor: high-speed AC motor reduced to 360 rpm
– Noise level: 62 dB
*****
"ARCO's unique look is as impressive as its functionality. Our aim was to combine the user experience of an electric grinder with the grind quality, simple grind setting and versatility of a single-dose hand grinder. Thus also the name: ARCO. Coming from architecture, the form resembles an arch that connects two separate ends. In the world of coffee, ARCO connects these two worlds of coffee grinding." – Luka Pirnat, Head of Product Design at GOAT STORY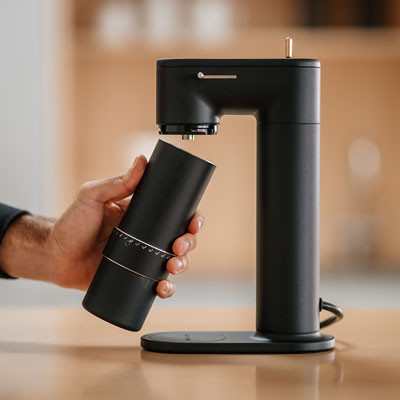 Frequently Asked Questions
Ask your question about the product