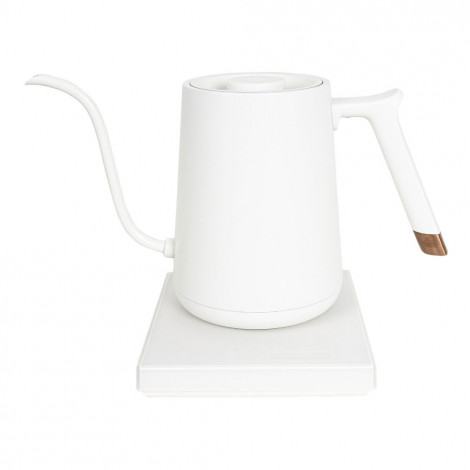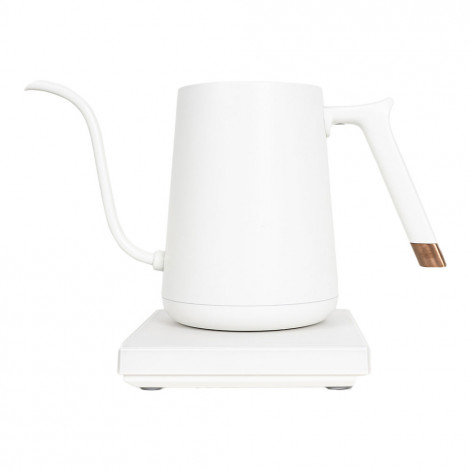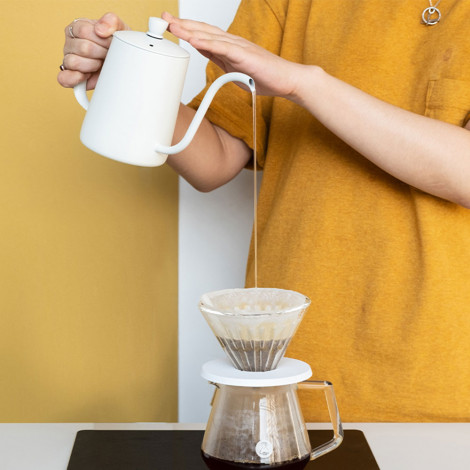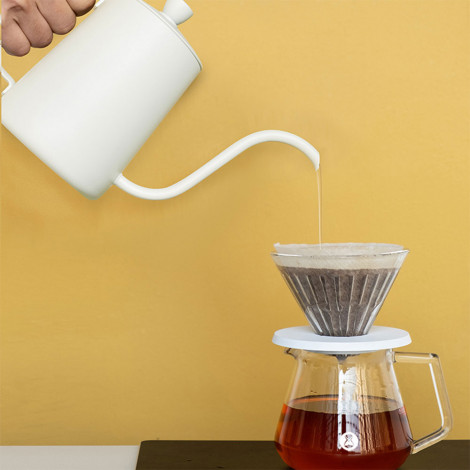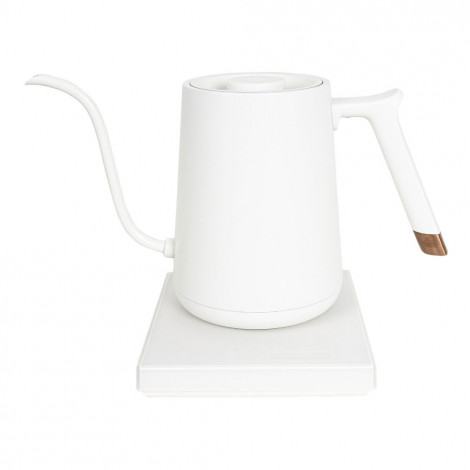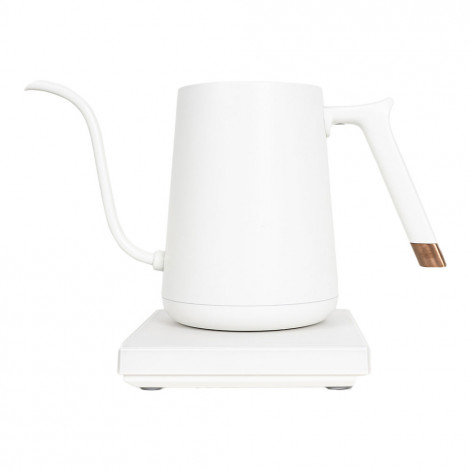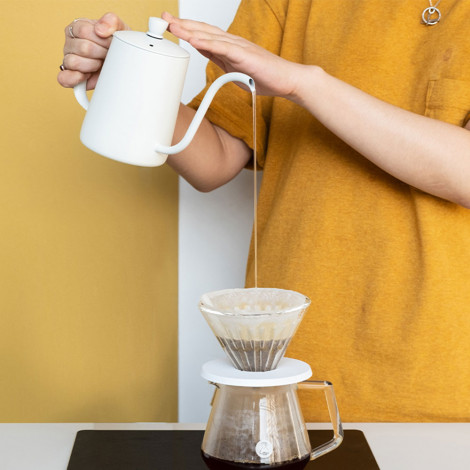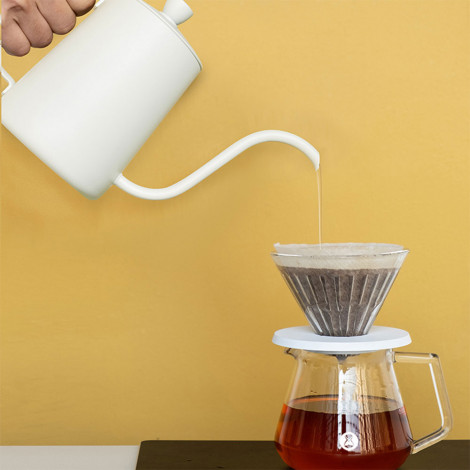 Electric pour-over kettle TIMEMORE Fish Smart White, 800 ml
Product is no longer in production.

Electric pour-over kettle TIMEMORE Fish Smart White, 800 ml
In Stock
Specifications
Capacity (liquids)
800 ml
Extra features
Electric, Extended (Gooseneck) kettle, Temperature regulation
About product
The elegant kettle graced by a uniquely shaped spout combines classic design solutions with the latest technologies. Fans of both sophisticated style and truly smart kitchen appliances are bound to fall in love with this modern masterpiece!
HIGH SPEED AND EXCEPTIONAL ACCURACY
After testing the kettle several times, the manufacturers have determined that it's much faster than other electric kettles currently on the market. When boiled in this appliance, 600 ml of water reach 90 °​C in as little as 2 minutes and 15 seconds! Moreover, the kettle's temperature measurement system is characterised by extreme accuracy: thanks to the STRIX technology, the temperature identified by the controller differs from the real water temperature by no more than 1 °​C.
CONVENIENT LED TOUCH SCREEN
The kettle is operated with the help of a smart touch screen, which is seamlessly integrated into the base of the appliance. In addition to presenting the necessary data in a clear and straightforward manner, the screen also allows you to control the boiling process: simply touch it to turn on the kettle or swipe to adjust water temperature. Choose from 40 to 100 °​C.
EASY-TO-GRIP HANDLE
The ergonomic handle makes this kettle even more convenient. It's particularly comfortable to grip and helps users pour water smoothly and easily.
HIGH-QUALITY MATERIALS AND AN ANTI-SCALDING LID
The appliance is made of food-grade 304 stainless steel, which is extremely durable and capable of withstanding high temperatures. The kettle also features a special anti-scalding lid: its dual wall is guaranteed to protect your fingers from burns caused by hot steam.
TIMEMORE: GIVING YOU MORE TIME TO ENJOY DELICIOUS COFFEE
Established in 2012 by several coffee lovers, TIMEMORE is a relatively young company based in China that has nevertheless already managed to make waves in the coffee industry. Their products are aimed at the fans of specialty coffee who enjoy brewing their drinks manually at home. From hand grinders and brewing scales to kettles and French presses, TIMEMORE combines careful design and thoughtful craftsmanship in every single coffee maker or accessory they produce. To TIMEMORE, this work is an art. Their products help coffee lovers all over the world to slow down for a moment and take some time to enjoy a delicious, expertly prepared drink.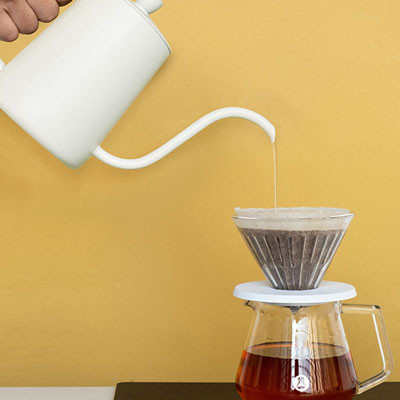 Frequently Asked Questions
Ask your question about the product