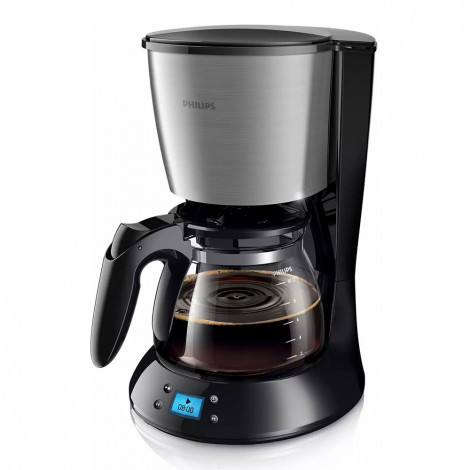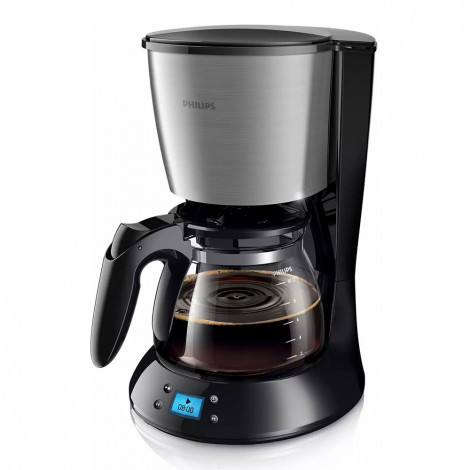 Filter coffee machine Philips "HD7459/20"
Delivery takes 3 – 5 days * 85% of orders are delivered the next day

Filter coffee machine Philips "HD7459/20"
In Stock
Specifications
Type
Filter coffee makers
Coffee machine uses
Ground coffee
About product
The filter coffee maker Philips "HD7459/20" is capable of serving you with anywhere from 2 to 15 cups of coffee (up to 1.2 litres). All you'll need to do is pour water into the coffee maker, insert a paper filter, add some of your favourite ground coffee and press the brewing button. Delicious flavours are guaranteed thanks to the built-in "Aroma Twister" system. If you dream of being woken up by the enchanting aroma of fresh coffee each morning, go ahead and take advantage of the integrated timer. The coffee maker is easy to use and maintain, while its compact size ensures it'll find its place in any kitchen.
PERFECT AROMA AND FLAWLESS FLAVOUR
The "Aroma Twister" system is designed to produce the perfect cup of coffee. A special nozzle circulates the inflowing coffee evenly throughout the jug for the optimal aroma from the first cup to the last.
EXTREMELY EASY TO USE
Thanks to a water tank with a water level indicator, you can measure out the exact amount of water you'll need for the desired number of servings. The built-in drip stop feature lets you pour yourself some coffee whenever you feel like it, even if it's in the middle of a brewing cycle! Moreover, the coffee maker switches off automatically after 30 minutes of inactivity, making this appliance even more convenient as well as environmentally friendly.
INTEGRATED TIMER
Let the aroma of fresh coffee wake you up each morning! Pour in some water, insert a filter and add coffee in advance, then select the desired time and enjoy coffee brewed exactly when you want it.
SIMPLE MAINTENANCE
The glass coffee jug and the paper filter holder are both dishwasher-safe.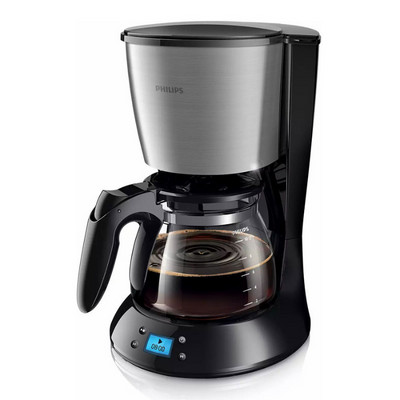 Frequently Asked Questions
Ask your question about the product