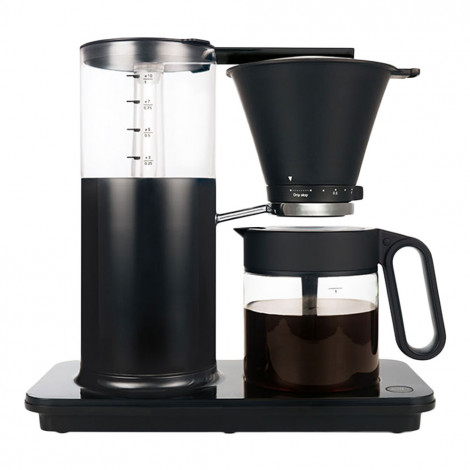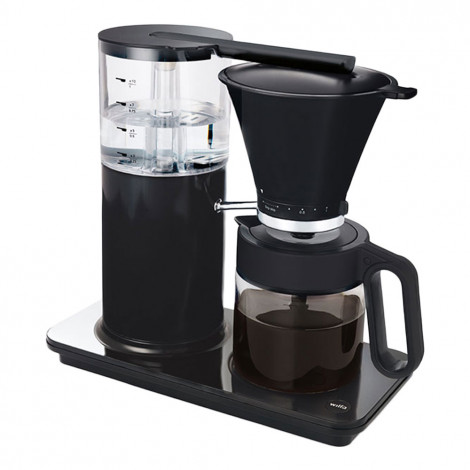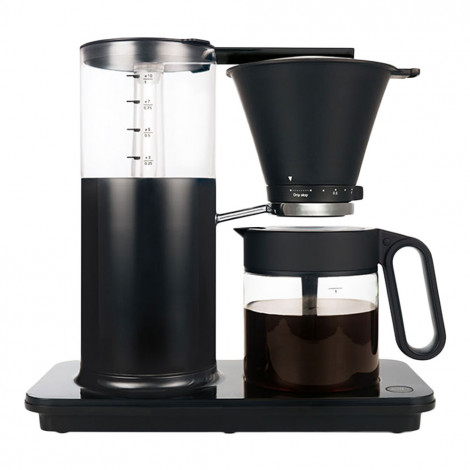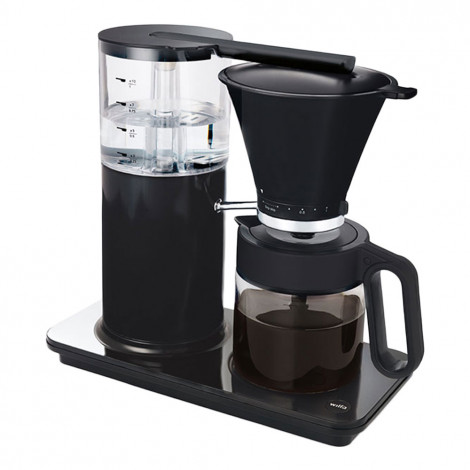 Filter coffee machine Wilfa CM5B-100
Product is no longer in production.

Filter coffee machine Wilfa CM5B-100
In Stock
Specifications
Type
Filter coffee makers
Coffee machine uses
Ground coffee
About Wilfa CM5B-100
This classic coffee maker with a capacity of 1 litre is bound to deliver delicious coffee. The adjustable drip-stop ensures that water and coffee stay in contact for the required amount of time, regardless of how much coffee you're making.
CONVENIENT FILTER HOLDER
The filter holder has a flat bottom, so you can put it on a scale to measure out the exact amount of coffee you're going to use.
WATER TANK WITH AN INDICATOR
There's an indicator for the correct water-to-coffee ratio on the water tank, so you'll always know how much coffee you should be using to obtain the desired taste.
POWERFUL BREWING UNIT
The powerful 1550-watt brewing unit lets you brew 1 litre of coffee using the right temperature. As a result, you end up extracting the very best flavours.
Highlights:
– Cleaning indicator
– 1-litre capacity
– Approved by the European Coffee Brewing Center
– 1550 watts
– Excellent spout
– Mixing lid: perfect coffee from the first cup to the last
– Adjustable drip-stop: from 1 to 10 cups
Frequently Asked Questions
Ask your question about the product