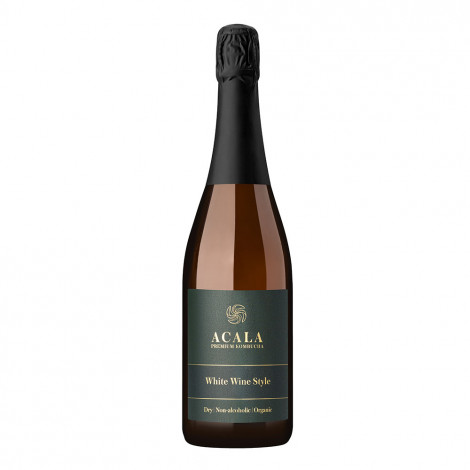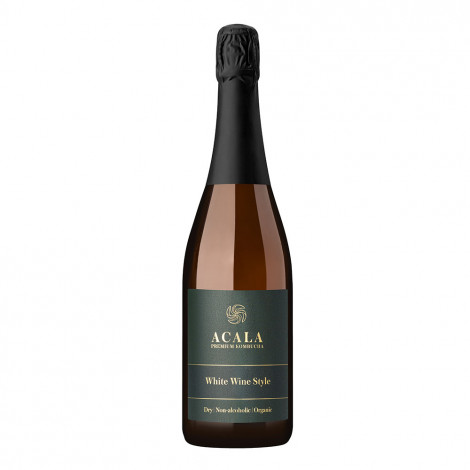 Organic fine sparkling fermented tea drink ACALA Premium Kombucha White Wine Style, 750 ml
In stock at our central warehouse (available for online purchase).
Delivery takes 3 – 5 days * 85% of orders are delivered the next day

Organic fine sparkling fermented tea drink ACALA Premium Kombucha White Wine Style, 750 ml
In Stock
Specifications
Capacity (liquids)
750 ml
Total fat, of which saturated fat
0 g
Carbohydrates, of which sugars
1.6 g
Country of Origin
Lithuania
About product
Reminiscent of medium-body white wine.
The aromas and flavours of "White Wine Style" are the result of two teas combined to absolute perfection. Similar in style to white Chardonnay wine from Burgundy, this drink draws its qualities from the floral Felina hemp tea and green tea originating from the renowned Chinese region of Yunnan.
What makes "White Wine Style" unique is its balanced complexity. Its long-lasting aftertaste is an excellent match for a variety of dishes.
Tasting notes:
Starting with hints of hazelnuts and almonds, the aroma of this drink soon morphs into the gentleness of marigold and elderflower. Exquisite earthy notes finally top it all off. The flavour is rich and extravagant, yet refreshing and balanced at the same time. Serve chilled in a white wine glass.
Pairs perfectly with:
– Rich cheeses, such as Camembert
– Roasted chicken
– Creamy soups
– Halibut, cod, salmon
Ingredients: Druskininkai spring water, organic fermented tea*, organic sugar*, organic green tea*, organic cannabis tea*.
*Grown in organic farms.
Storage conditions: store in a dark place, with storage temperature between 2 and 20 °C.
*****
"ACALA Premium Kombucha" offers a combination of age-old traditions, latest technologies and knowledge obtained from the world's finest sommeliers. This ultimately results in an exquisitely refined beverage, full of vivid flavours and refreshing bubbles. The manufacture of these kombuchas is based on ancient practices involving fire, pristine spring water, natural juices, splendid teas and unique herbs. When fermenting the beverage for the second time, technologies used in champagne and wine production are utilised. Years of expertise end up creating unique aromas and flavours, unveiled gently in this elegant non-alcoholic drink.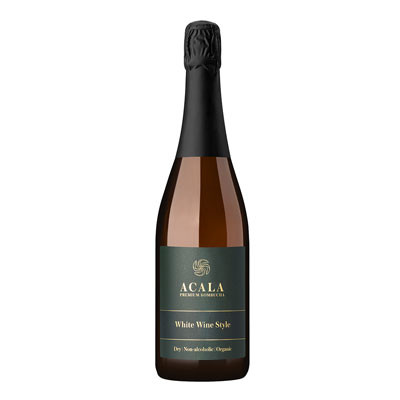 Frequently Asked Questions
Ask your question about the product