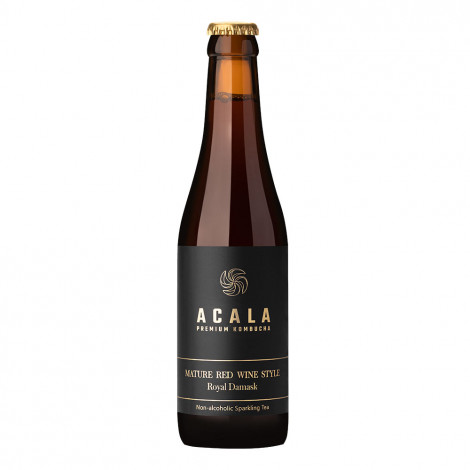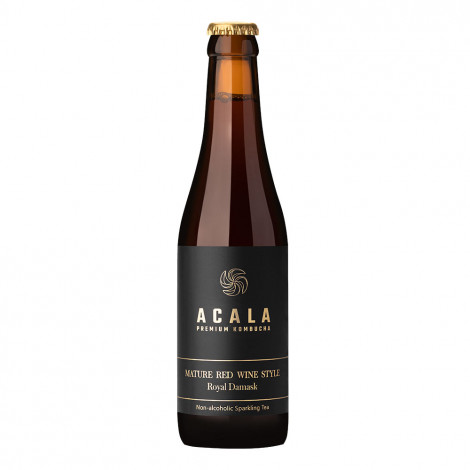 Fine sparkling fermented tea drink ACALA Premium Kombucha Royal Damask, 330 ml
Product is no longer in production.

Fine sparkling fermented tea drink ACALA Premium Kombucha Royal Damask, 330 ml
In Stock
Specifications
Capacity (liquids)
330 ml
Total fat, of which saturated fat
0 g
Carbohydrates, of which sugars
1.7 g
Country of Origin
Lithuania
About product
For your special moments.
"Royal Damask" is a truly special beverage, proving once and for all that kombucha can be just as complex and rich as some of the world's finest wines.
The organic Damask rose water used in this drink comes from a small family farm in Bulgaria operating at an altitude of around 2 kilometers. Here, roses bask in the hot sun during the day, yet have to withstand low temperatures at night. Unique climate conditions produce an aroma unlike any other—it's pristine, peaceful and absolutely unforgettable.
Tasting notes:
The vividness of this drink comes from the Bulgarian Damask rose water. The beverage boasts notes of coffee, dark chocolate, nuts, juicy cherries and prunes. The structure of "Royal Damask" is well-defined, and its flavour is long-lasting. Serve chilled in a white wine glass.
Pairs perfectly with:
– Beef carpaccio, steak
– Roasted pheasant, duck
– Creamy wild mushroom dishes with truffles
– Rich dark chocolate pies
Ingredients: spring water, live culture, pu-erh tea, hibiscus tea, sugar, Damask rose water.
Storage conditions: store in a dark place, with storage temperature between 2 and 20 °C.
*****
"ACALA Premium Kombucha" offers a combination of age-old traditions, latest technologies and knowledge obtained from the world's finest sommeliers. This ultimately results in an exquisitely refined beverage, full of vivid flavours and refreshing bubbles. The manufacture of these kombuchas is based on ancient practices involving fire, pristine spring water, natural juices, splendid teas and unique herbs. When fermenting the beverage for the second time, technologies used in champagne and wine production are utilised. Years of expertise end up creating unique aromas and flavours, unveiled gently in this elegant non-alcoholic drink.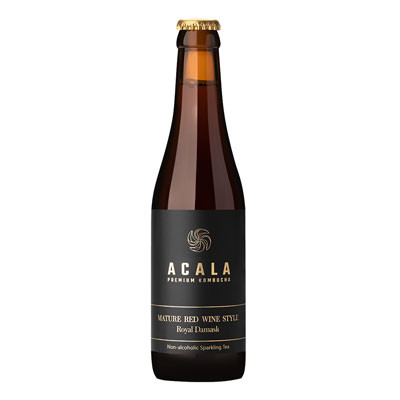 Frequently Asked Questions
Ask your question about the product