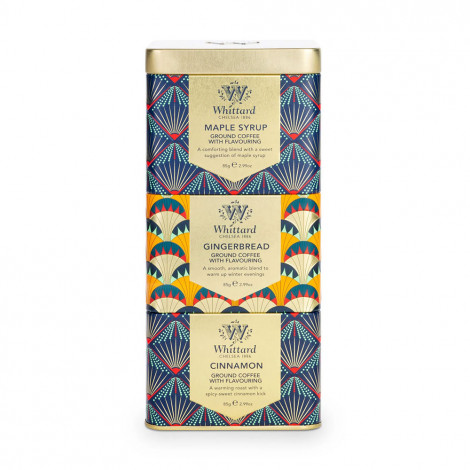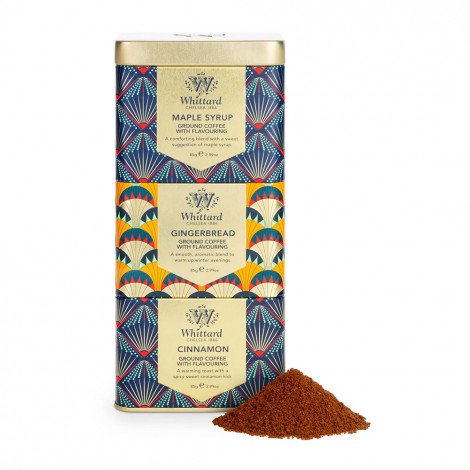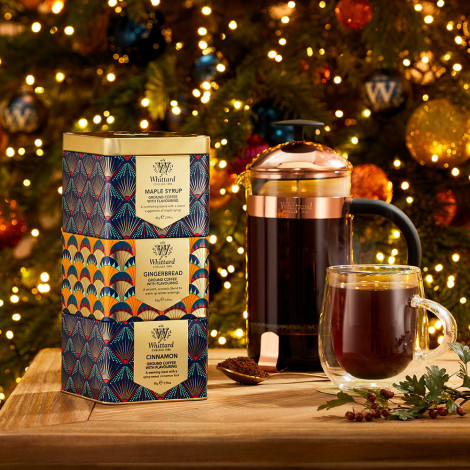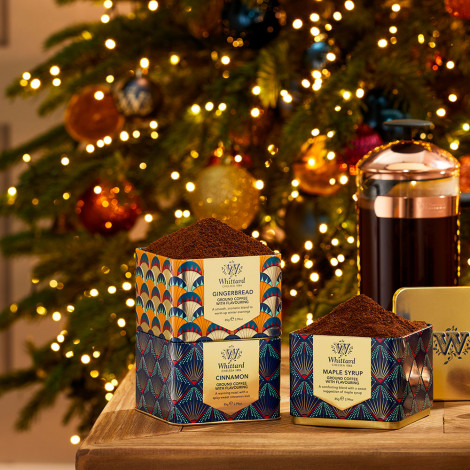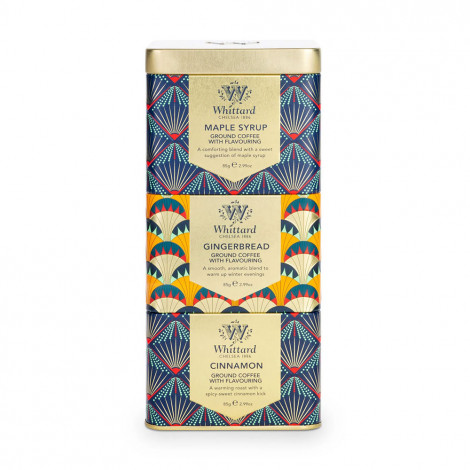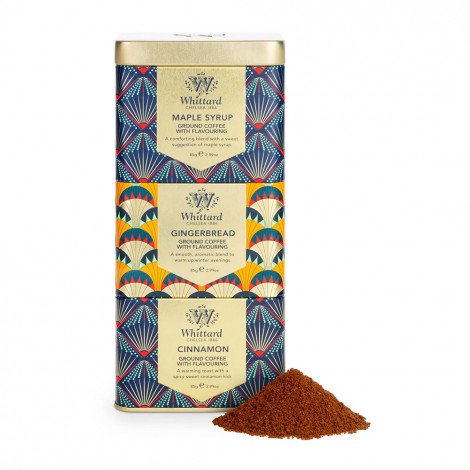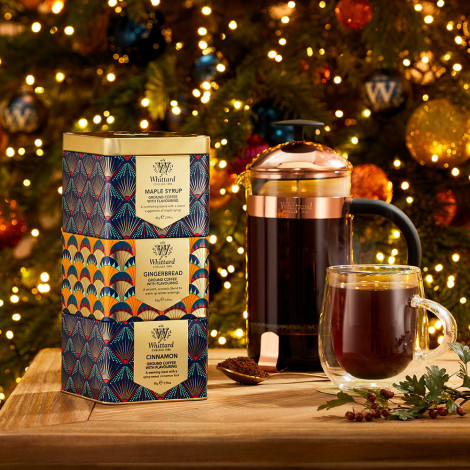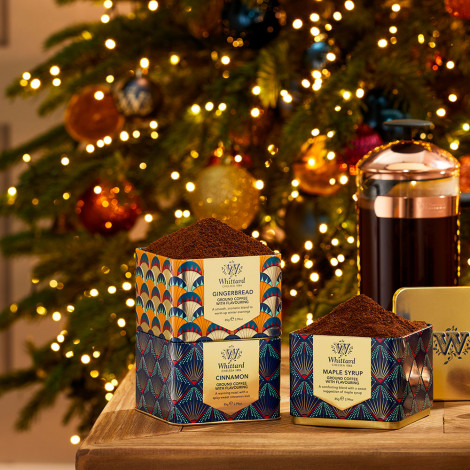 Flavoured coffee set Whittard of Chelsea, 3 x 85 g
Product is no longer in production.

Flavoured coffee set Whittard of Chelsea, 3 x 85 g
In Stock
Specifications
Manufacturer
Whittard of Chelsea
Country of Origin
United Kingdom
About product
You'll find the delectable "Gingerbread", "Maple Syrup " and "Cinnamon" coffees in this stunning seasonal tower of flavoured coffee creations.
Whittard's flavoured coffee is quite the treat—but sometimes one flavour isn't enough. Well, why not have all three then? Say hello to the ultimate flavoured coffee stacking tin, featuring a trio of marvellously merry blends. It goes without saying that the popular "Gingerbread" plays an important part, along with two deliriously delicious additions: warming, spicy "Cinnamon" and richly sweet "Maple Syrup". For a moment of pure decadence, enjoy as a steaming hot latte topped with a swirl of cream.
– Coffees featured: "Gingerbread", "Maple Syrup" and "Cinnamon"
– Grind: omni-grind, which is suitable for most brewing tools and coffee machines
– Number of servings (using 15 g per cup): 3 x 85 g = 5 cups of each coffee, which makes for a grand total of 15 cuppas!
– Suited perfectly for: cafetière or "Bialetti Moka Express", but don't be afraid to experiment and discover your personal favourite
– Serving suggestion: enjoy hot, iced or cold-brewed
– Café-style coffees to try at home: there's no set of rules here, but the favourites for these particular coffees include cappuccino, latte, espresso and mocha
– Roasted and packed in the UK
Ingredients: ground arabica coffee, flavouring.
Suitable for vegetarians and vegans.
Storage conditions: always store in an airtight container. Ground coffee should be used within 2 weeks of opening to ensure maximum freshness.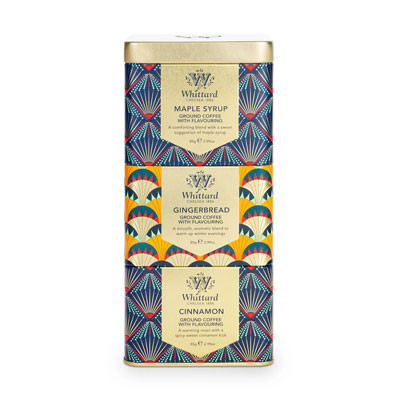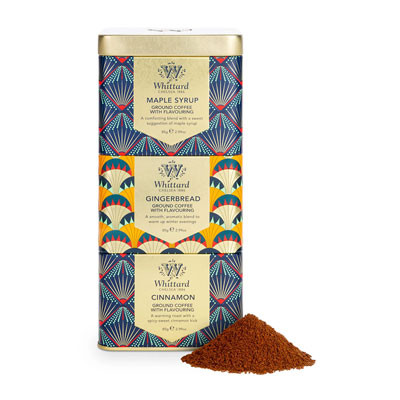 Frequently Asked Questions
Ask your question about the product