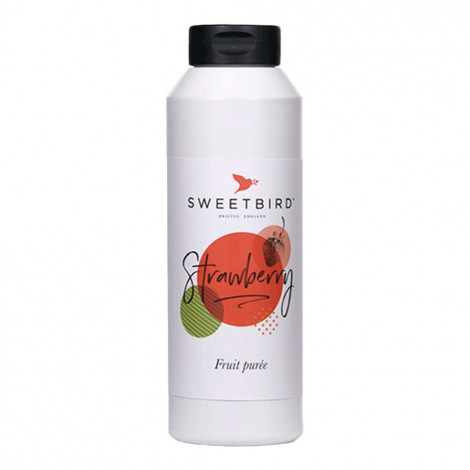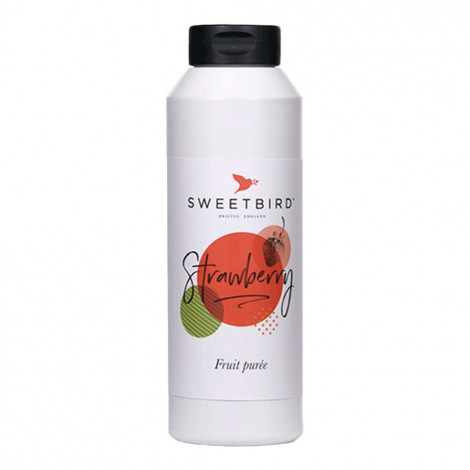 Fruit purée Sweetbird "Strawberry", 1 l

Fruit purée Sweetbird "Strawberry", 1 l
In Stock
Specifications
Country of Origin
United Kingdom
About product
Sweetbird's strawberry purée is made with real succulent strawberries, meaning only a small amount is needed to create delicious sodas, classic milkshakes, smoothies and cocktails.
Deliciously thick and rich, this strawberry purée is perfect for creating or decorating hot and cold drinks, as well as flavouring them. Try adding to smoothies for a berry flavour boost or a hot chocolate for a fruity twist. Use with Sweetbird's vanilla bean frappé and a milk alternative for a vegan-friendly milkshake.
– Made with real fruit
– Deliciously thick and rich: perfect for making and decorating drinks
– Free from artificial colours and flavourings
– GMO-free
– Gluten and dairy-free
– Free from high-fructose corn syrup
– Approved by the Vegan Society
– 4 weeks of ambient shelf life once opened
How to use Sweetbird purées?
For a serving of soda (355 ml):
1. Add 2 pumps of purée to a cup/glass.
2. Fill ¾ of the glass or cup with sparkling water.
3. Stir and add ice cubes to fill.
4. Garnish, serve and enjoy.
For a fruit-flavoured milkshake (355 ml):
1. Fill half of a 355-ml cup with ice.
2. Fill the cup with milk (to 1 cm below the top).
3. Pour the contents of the cup into a blender.
4. Add 2 pumps of purée and ½ scoop of vanilla bean frappé.
5. Put the lid on tightly, then blend until smooth.
Endless opportunities: Sweetbird's purées are equally as delicious in hot chocolates, frappés, smoothies and cocktails.
Ingredients: sugar, strawberry purée from concentrate (30%) (strawberry purée concentrate, water, sugar), strawberry pulp (20.1%), natural flavouring, thickener: pectin, acidity regulator: citric acid, carrot juice concentrate, preservative: potassium sorbate.
Storage conditions: store in a cool, dry place, preferably at a temperature below 15 °C, away from direct sunlight and sources of heat. Consume within 4 weeks of opening. Shake before opening.
Frequently Asked Questions
Ask your question about the product