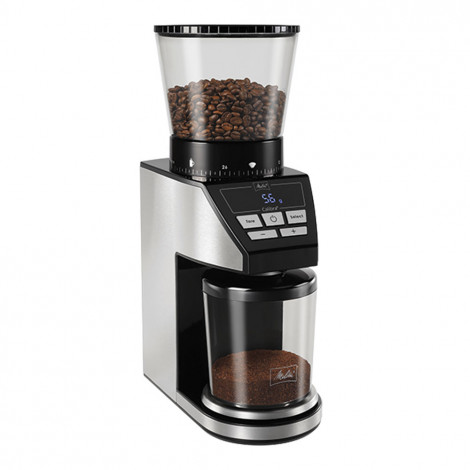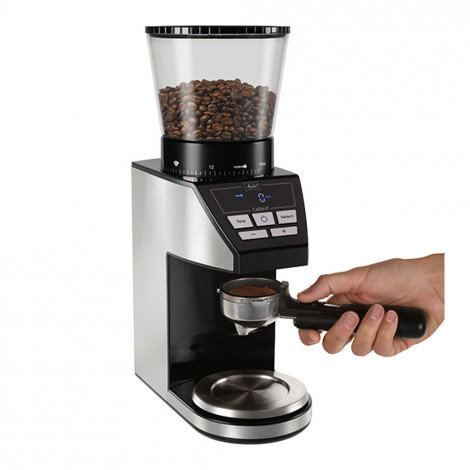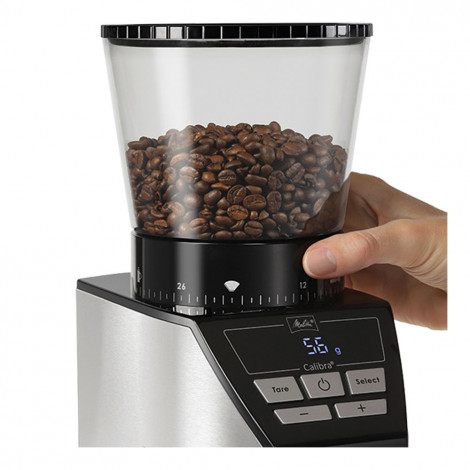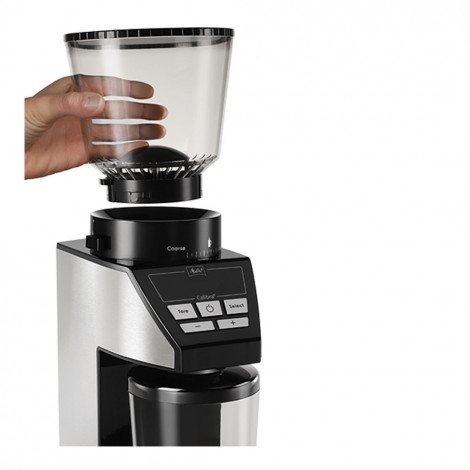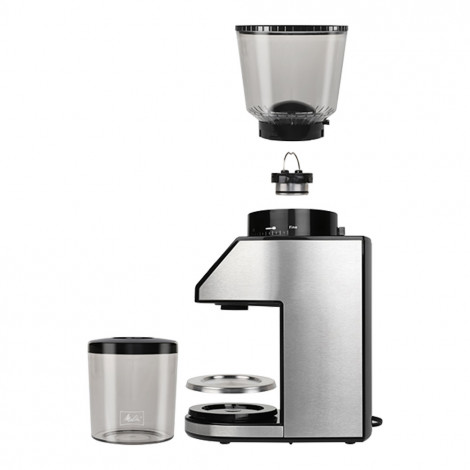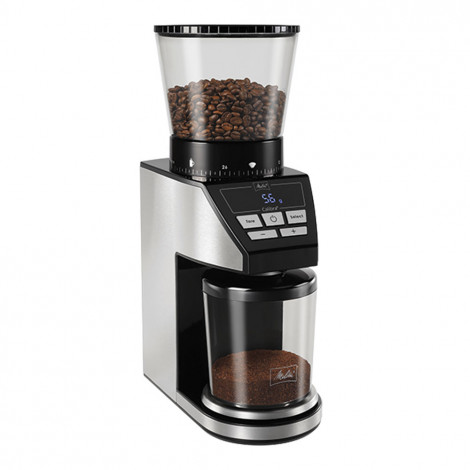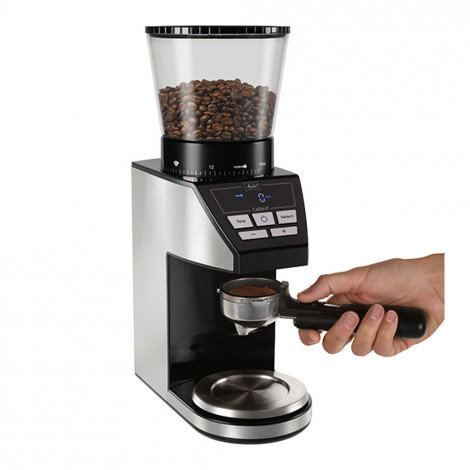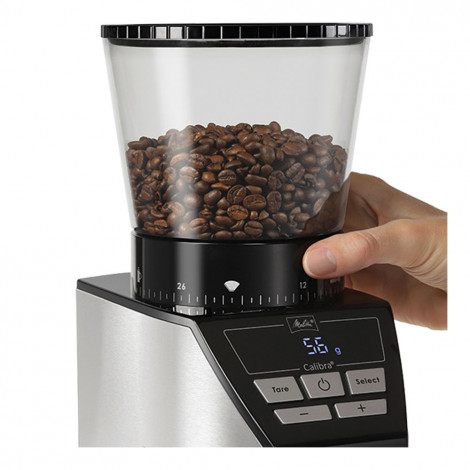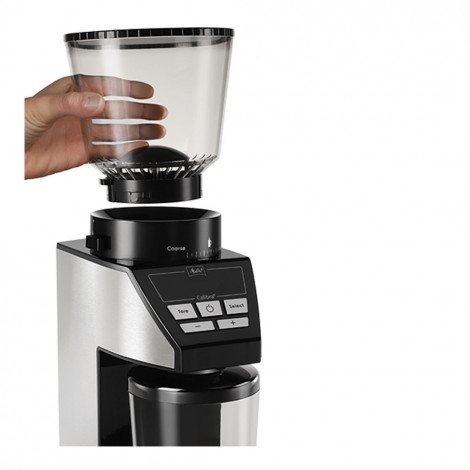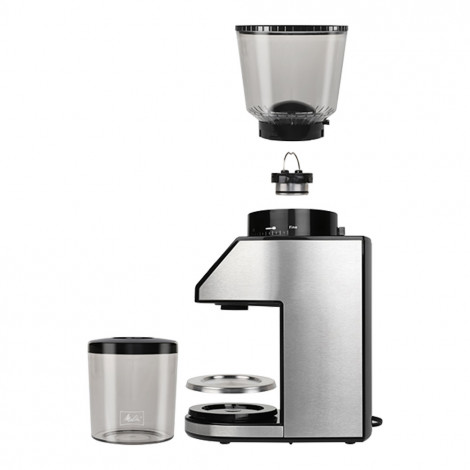 Coffee grinder Melitta "Calibra 1027-01"

Coffee grinder Melitta "Calibra 1027-01"
In Stock
Specifications
Country of Origin
Germany
Type of coffee grinder
Electric
Burr construction
Conical
Suitable for
Espresso, Filter/Pour-over, Universal
Programmable grind time
Yes
About product
When preparing a delicious coffee not only its freshness or grinding level is important, but often the exact amount. That's why electric grinder Melitta "Calibra" has integrated digital scale. You can grind as much as exactly you need every time!
PROFESSIONAL BURRS AND 39 GRINDING LEVELS

Durable professional conical burrs grind the coffee beans very precisely and evenly. Depending on the chosen coffee preparation method you can choose even from 39 grinding settings (1-5 levels for espresso, 6-26 – for pour over's, 27-39 for French Press). It is possible to grind both directly into portafilter, coffee container or even into the filter of filter coffee maker.
3 GRINDING PROGRAMMS

Coffee grinder "Calibra" has integrated 3 grinding modes to choose: according number of cups, time and weight. The last one functions due to the integrated digital scale – all you have to do is to choose how many gramms you want to grind.
EASY-TO-USE DUE TO THE LCD SCREEN

It is easy to select the desired grinding programm and other settings via intuitive LCD screen. For you convenience, the coffee grinder remembers the last settings even after the coffee grinder is switched-off.
EASY-TO-CLEAN

The coffee grinder is very easy to clean: both containers for ground coffee (200 g) and beans (375 g) are removable. A special brush for cleaning is included.
STYLISH DESIGN

Due to the modern look and its compactness the coffee grinder is a perfect interior detail and will not take up much space.

Frequently Asked Questions
Ask your question about the product