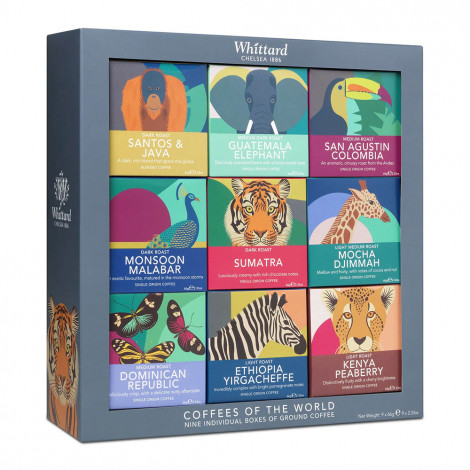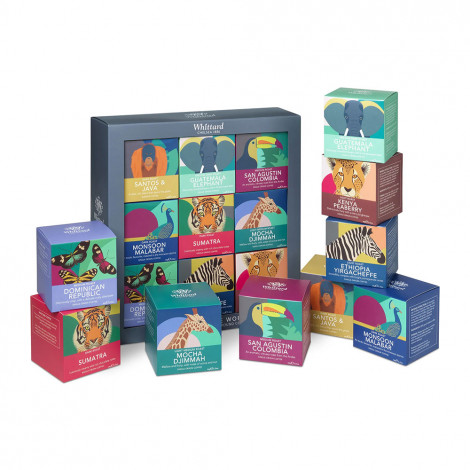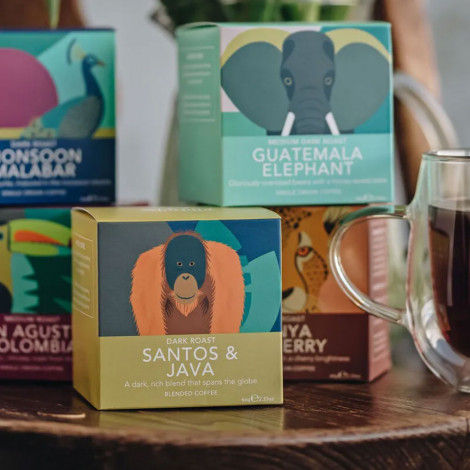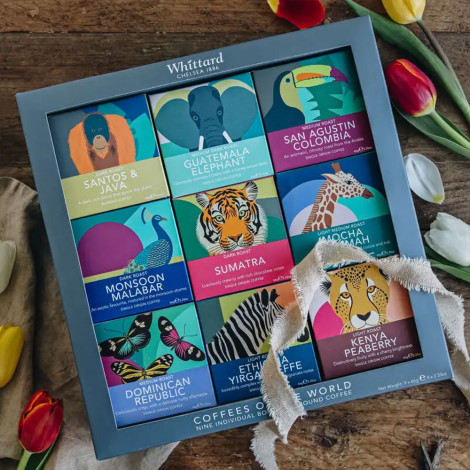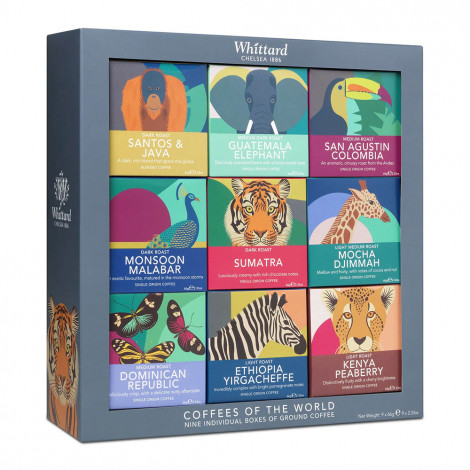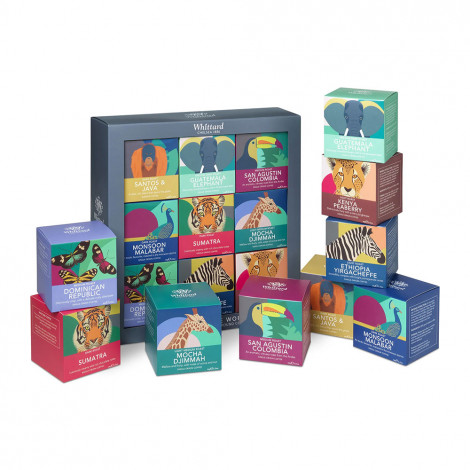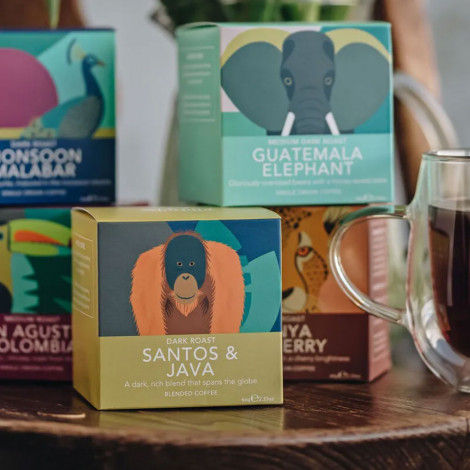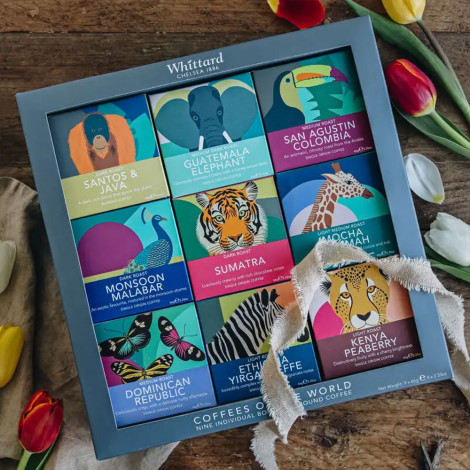 Ground coffee gift set Whittard of Chelsea Coffees of the World, 9 x 66 g
Product is no longer in production.

Ground coffee gift set Whittard of Chelsea Coffees of the World, 9 x 66 g
In Stock
Specifications
Coffee type
Ground coffee
Manufacturer
Whittard of Chelsea
About product
Do you prefer having several coffees to choose from? This bestselling gift stars nine of Whittard of Chelsea's favourite ground coffees, ranging from dark to light roasts, all perfectly packaged in boxes adorned with illustrations by Persephone Coelho.
From the rich and chocolatey to the sweet and fruity, there's a brilliant brew here to suit every mood, including single-origin varieties from India, South America, Africa and the Caribbean, as well as a blend from Brazil and Indonesia. Each coffee is ground and ready for you to make your perfect cuppa!
– Coffees featured: "Santos & Java", "Guatemala Elephant", "San Agustin Colombia", "Monsoon Malabar", "Sumatra", "Mocha Djimmah", "Dominican Republic" (limited-edition), "Ethiopia Yirgacheffe" and "Kenya Peaberry"
– Roasts included: 3 x dark roasts, 2 x medium roasts, 1 x medium-dark roast, 1 x light-medium roast and 2 x light roasts
– Grind: omni-grind, which is suitable for most brewing tools and coffee machines
– Number of servings (using 15 g per cup): 9 x 66 g = 4 cups of each coffee, which makes for a grand total of 36 cuppas!
– Suited perfectly for: cafetière, Bialetti "Moka Express 6-Cup" or Hario "V60″—however, we encourage you to experiment and discover the brewing style that best suits your personal taste
– Serving suggestion: enjoy hot, iced or cold-brewed
– Café-style coffees to try at home: there's no set of rules here, but the favourites for these particular coffees include cappuccino, latte, espresso and mocha
– Roasted and packed in the UK
Ingredients: ground 100% arabica coffee.
Suitable for vegetarians.
Storage conditions: always store in an airtight container. Ground coffee should be used within 2 weeks of opening to ensure maximum freshness.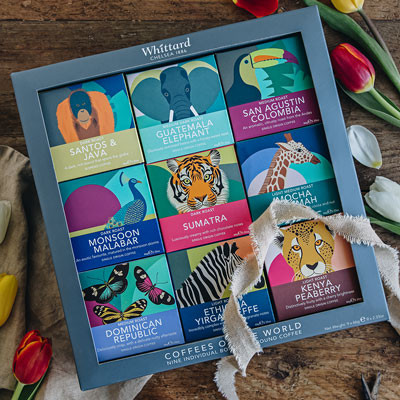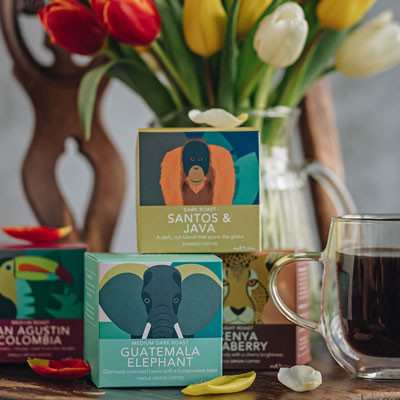 Frequently Asked Questions
Ask your question about the product