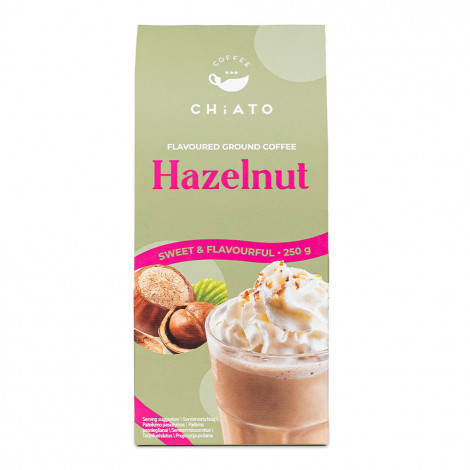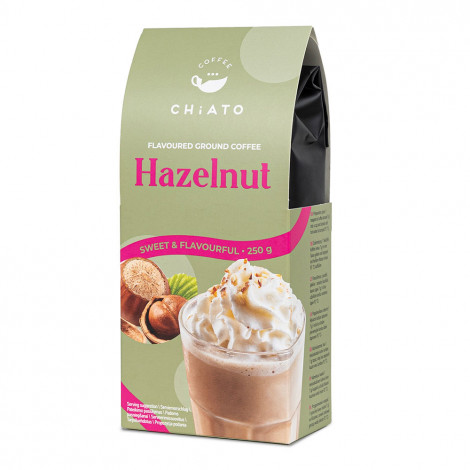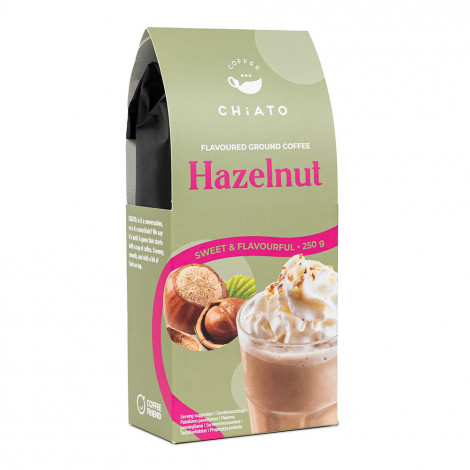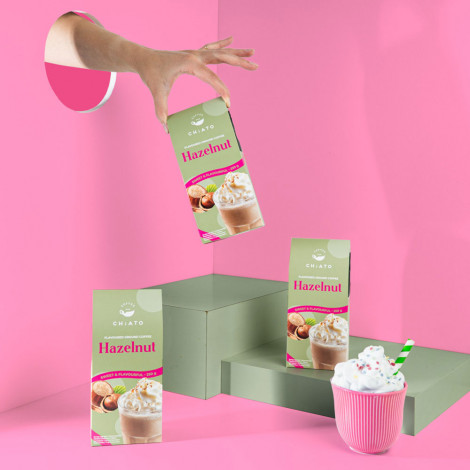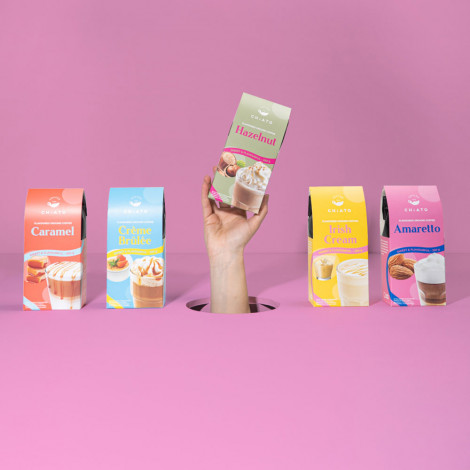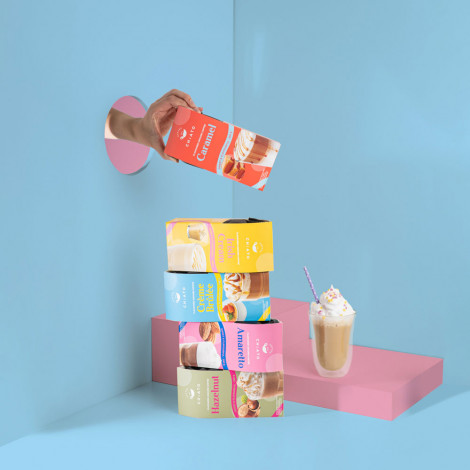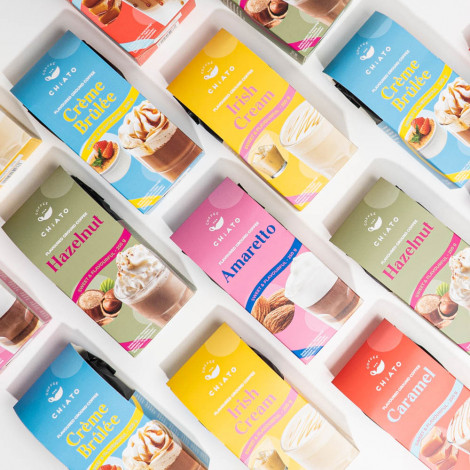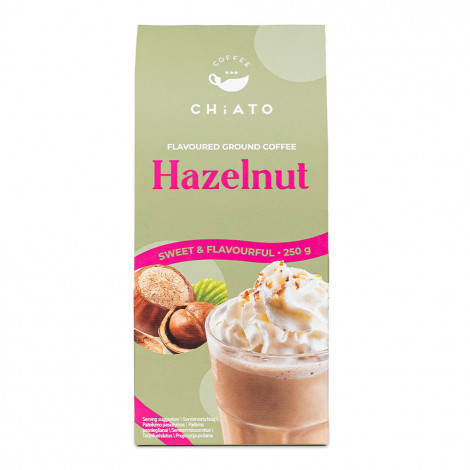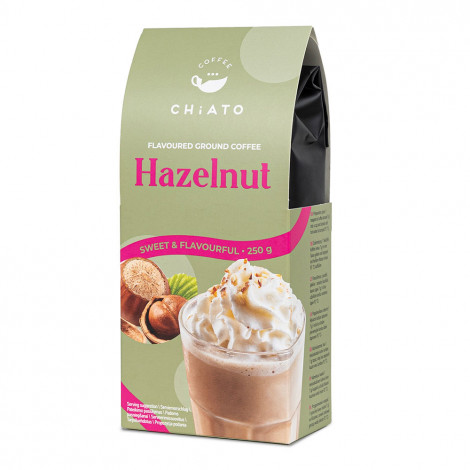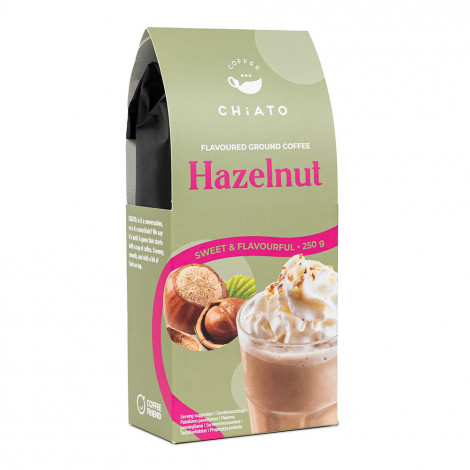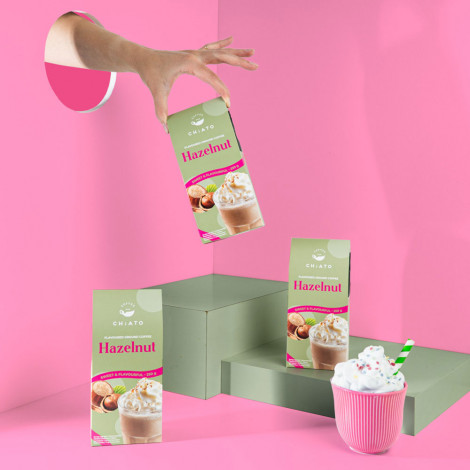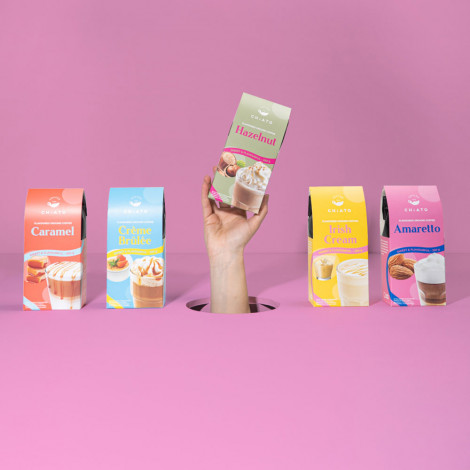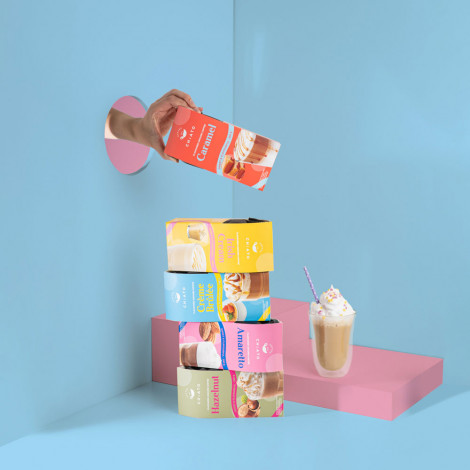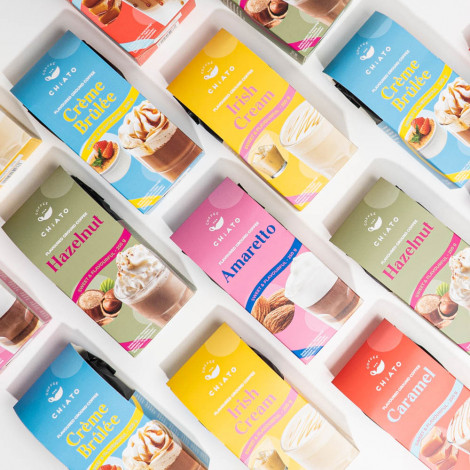 Hazelnut-flavoured ground coffee CHiATO Hazelnut, 250 g
Delivery takes 3 – 5 working days * 85% of orders are delivered the next day
Promotion only applies to carts with two packs of coffee in them. Promotions and discounts do not stack. The company reserves the right to change the conditions of this promotion at any time. Promotion is valid until 03.10.2023.

Hazelnut-flavoured ground coffee CHiATO Hazelnut, 250 g
In Stock
Specifications
Coffee type
Ground coffee
Country of Origin
Lithuania
About product
A fragrant cup of coffee served alongside a delicious tart with crunchy hazelnut cream filling… Does it get any better than this? Yes, it does—when you roll these two things into one, for example. Nutty, rich and incredibly fragrant, hazelnut-flavoured coffee is impossible to resist! Enjoy it on its own or whip up a unique coffee cocktail: a simple splash of your favourite milk will turn it into a yummy hazelnut-flavoured latte macchiato!
THE PLEASURE OF A HAZELNUT-FLAVOURED CUPPA
Treat yourself to a true feast of flavours: sweet notes of toasted hazelnuts pair perfectly with high-quality coffee.
USE THE MOST POPULAR BREWING TOOLS OR BREW STRAIGHT IN A CUP
The universality of this omni-ground coffee lets you brew it straight in a cup or use most modern brewing tools: be it a French press, a moka pot, an AeroPress coffee maker, "Brew It Stick" from Barista & Co, or pretty much any other device.
DELICIOUS ON ITS OWN
No additional ingredients are needed to make this coffee taste great: simply pour one teaspoon of coffee (around 7 g) into a cup, then slowly add hot water (at around 92 °C). Adjust the amount of coffee to suit your personal taste.
AMAZING AS A BASE FOR COFFEE COCKTAILS
To whip up a variety of yummy cocktails, simply flavour this coffee with your favourite extras: milk, milk foam, marshmallows, syrups… Experiment and discover new, exciting combos!
Ingredients: roasted ground coffee 97.5%, aroma 2.5%.
Storage conditions: keep sealed in a dark, dry and cool place.
***
CHiATO: is it a conversation, or is it a macchiato? We say it's both! A game that starts with a cup of coffee. Creamy, smooth, and with a bit of funk on top.
Prepare coffee the way you imagine it. It's your passion and your creation. Explore the world of coffee and experiment with the right tools. Dive deeper, and create experiences that linger like the aftertaste of your favourite coffee.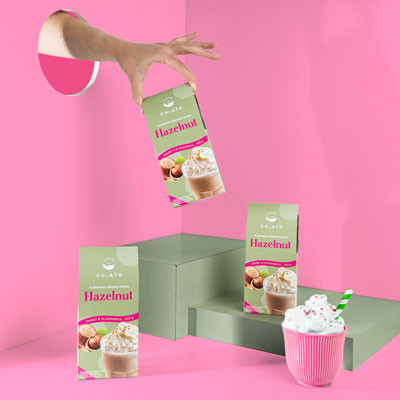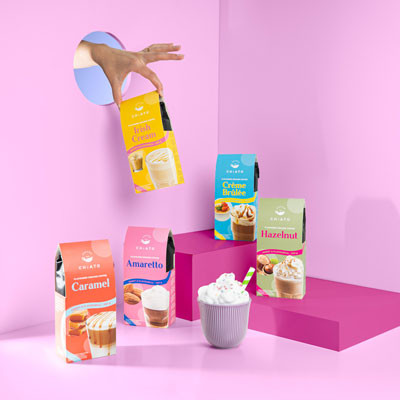 Frequently Asked Questions
Ask your question about the product