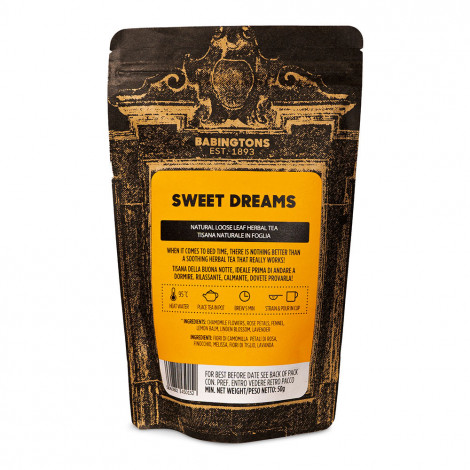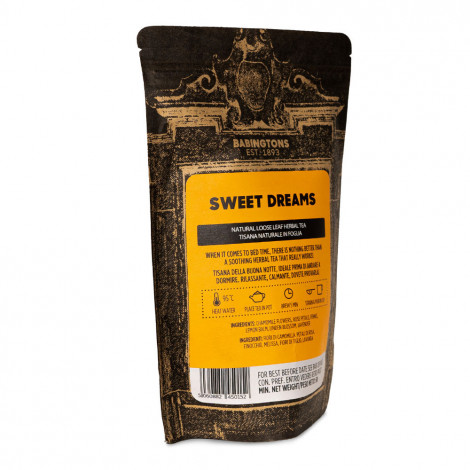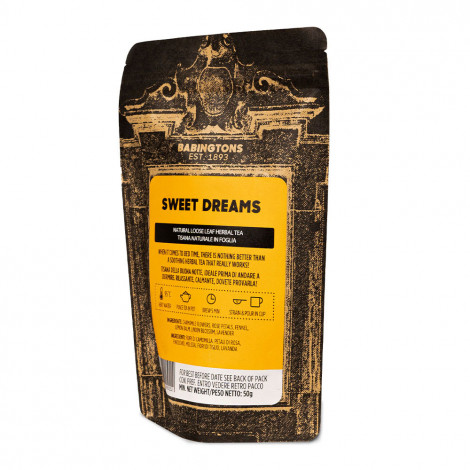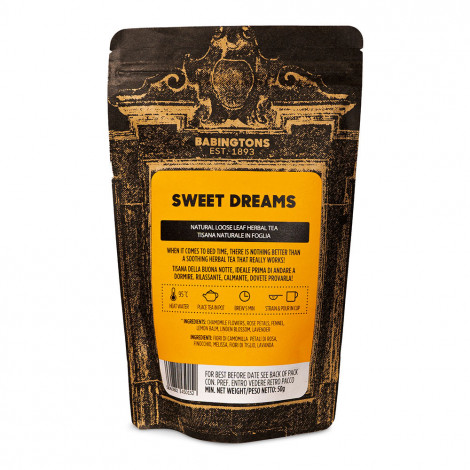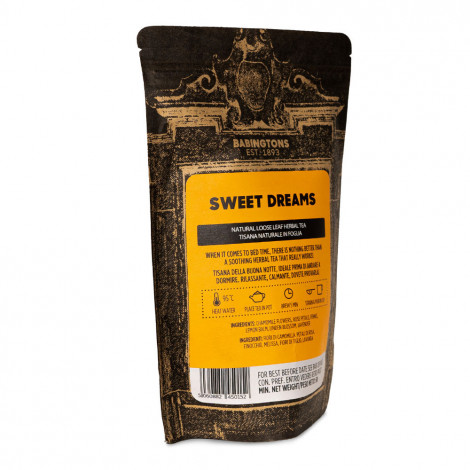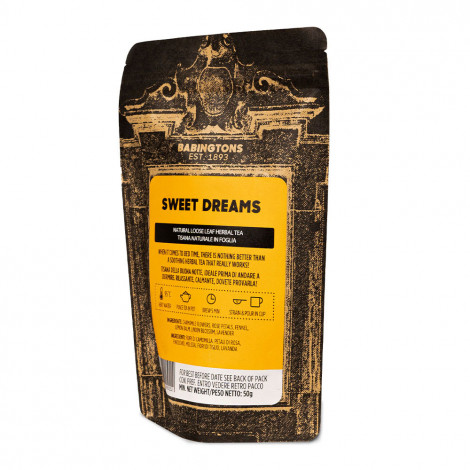 Herbal tea Babingtons "Sweet Dreams", 50 g
Delivery takes 3 – 5 days * 85% of orders are delivered the next day

Herbal tea Babingtons "Sweet Dreams", 50 g
In Stock
About product
"Sweet Dreams" is a delicate, floral, 100% natural bedtime herbal tea, prepared by mixing yellow chamomile buds, pink rose petals, green linden balm leaves, brown fennel seeds and purple lavender buds. Relaxing and soothing, this blend is nothing if not a bouquet of pure goodness!
Flavour characteristics:
Taste: floral and subtly sweet
Predominant hints: floral
Colour: yellow
Preparation:
Quantity: 2–3 g per cup
Temperature: 95 °C
Infusion: 5 minutes
Ingredients: chamomile (25%), rose petals, fennel, lemon balm, linden blossom, lavender.
Storage conditions: store in an airtight container, in a cool, dry and dark place.
***
About Babingtons:
In 1893, two English ladies, Isabel Cargill and Anna Maria Babington, decided to establish a tea room for the English-speaking community of Rome. At that time, tea was not common in Italy at all: it was only available in pharmacies. The risk paid off, however, and Babingtons Tearoom at Piazza di Spagna has been operating successfully ever since. Nowadays, the company is selling its excellent teas all over the world. As Chiara Bedini, the current co-owner of the tea company, puts it, "We don't sell tea. We sell the unique experience and story of "Babingtons" in a cup."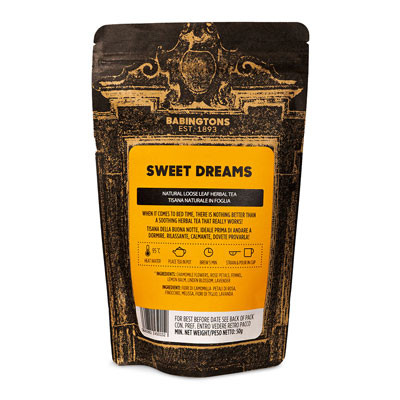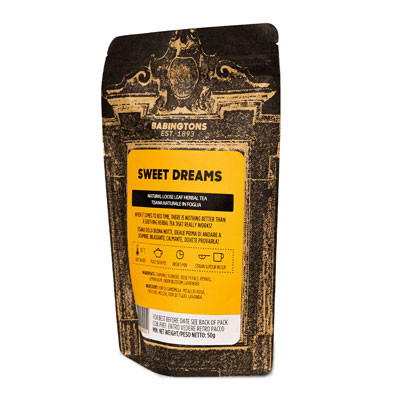 Frequently Asked Questions
Ask your question about the product