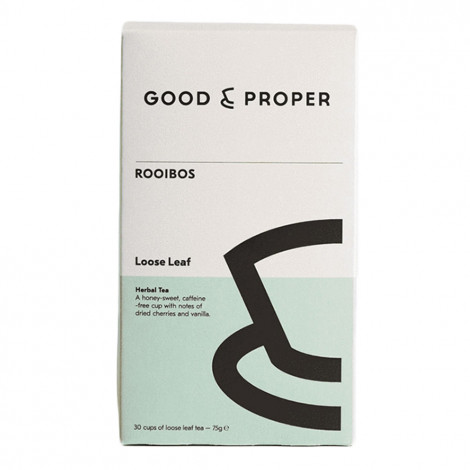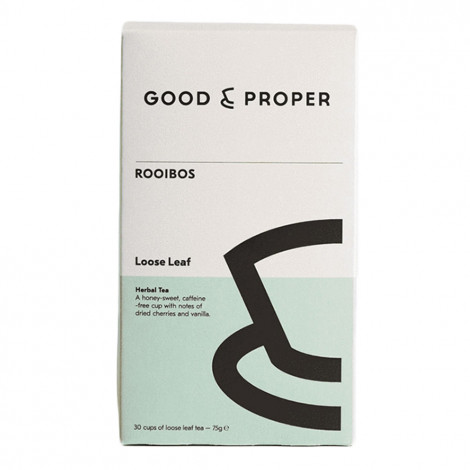 Herbal tea Good and Proper "Rooibos", 75 g

Herbal tea Good and Proper "Rooibos", 75 g
In Stock
Specifications
Tea type
Fruit-herbal tea
Manufacturer
Good & Proper
Country of Origin
United Kingdom
About product
Grown exclusively in South Africa's Cederberg mountains, these tiny leaves get their name — Rooibos, or "Redbush" — from the deep red colour of the oxidised leaves. Good and Proper "Rooibos" loose-leaf herbal tea produces a full-bodied, honey-sweet flavour with notes of dried cherries and vanilla. It's a great caffeine-free alternative to a robust breakfast tea and can even take a dash of milk if preferred.
Origin: Cederberg Mountains, South Africa
1 portion: 2.5 g or 1 heaped teaspoon / 200 ml water
Water temperature: 98°C
Brew time: 4 minutes
Enjoy as is or with a dash of milk!
Ingredients: rooibos.
Storage conditions: store in a cool, dry place.
Frequently Asked Questions
Ask your question about the product