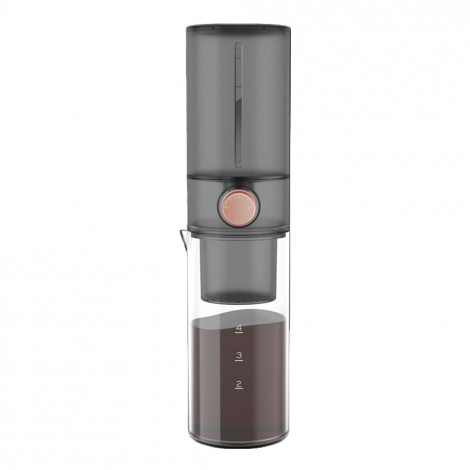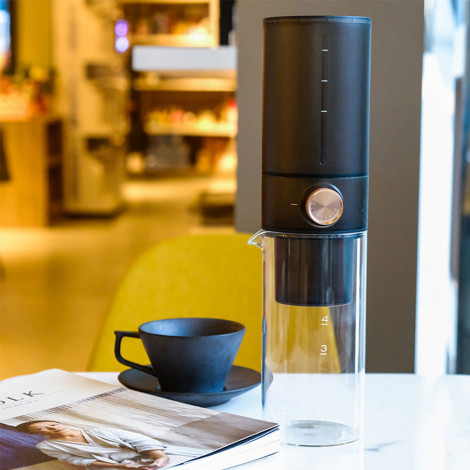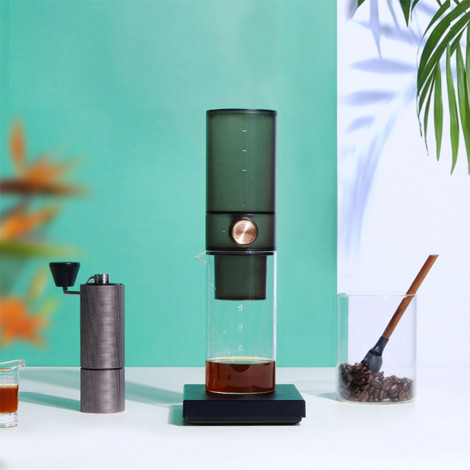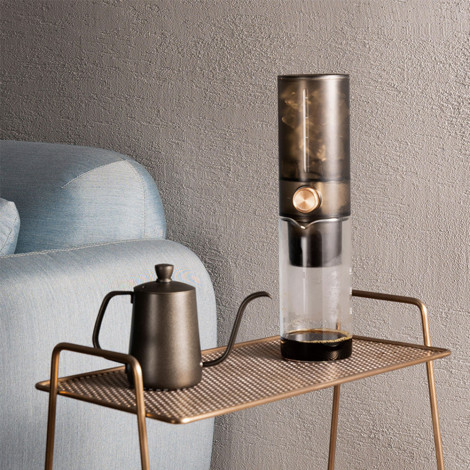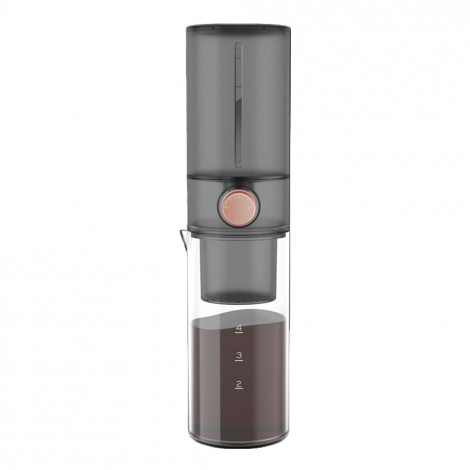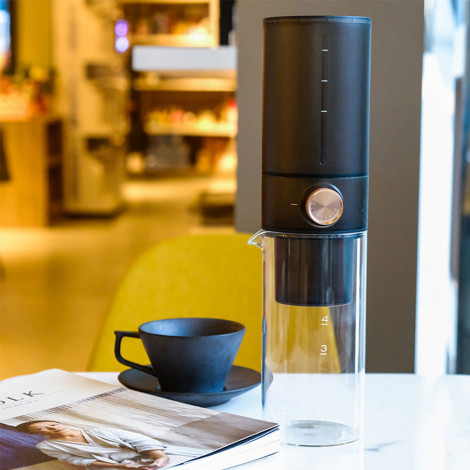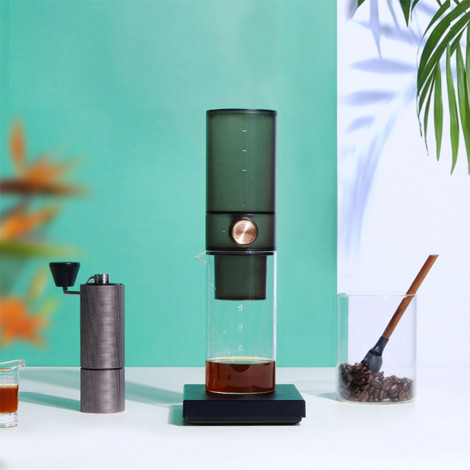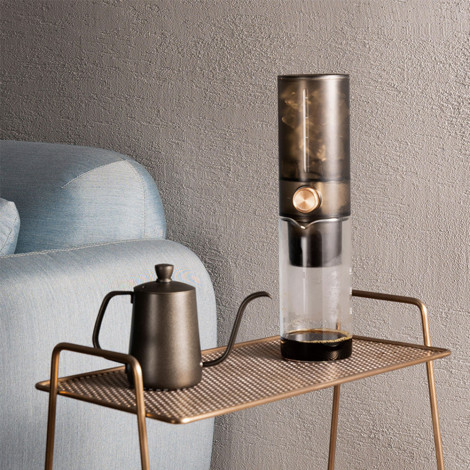 Iced coffee brewer set TIMEMORE Ice Dripper Set Transparent Black
Delivery takes 3 – 5 days * 85% of orders are delivered the next day

Iced coffee brewer set TIMEMORE Ice Dripper Set Transparent Black
In Stock
About Timemore Ice Dripper Set Transparent Black
Prepare a cup of cold, refreshing iced coffee at home! This TIMEMORE ice dripper set includes a bag of 30 paper filters too.
HOW TO MAKE A CUP OF AMAZING ICED COFFEE?
1. Remove the upper section of the dripper.
2. Add ground coffee to the container (medium grind is recommended).
3. Add some water to saturate the ground coffee evenly.
4. Put a paper filter on the grounds to infuse some more.
5. Remove the lid and put some ice in the upper section of the dripper.
6. Put the section filed with ice on the lower section of the ice dripper and add some cold water.
7. Put on the lid and turn the switch to the left. Set the drop speed you need.
8. Wait until dripping stops. It's going to take around 2–4 hours.
Drops of iced water extract balanced, pure flavours with no acidity or bitterness, so you'll be able to enjoy one of the most subtle coffees you've ever tasted!
TIMEMORE: GIVING YOU MORE TIME TO ENJOY DELICIOUS COFFEE
Established in 2012 by several coffee lovers, TIMEMORE is a relatively young company based in China that has nevertheless already managed to make waves in the coffee industry. Their products are aimed at fans of specialty coffee who enjoy brewing their drinks manually at home. From hand grinders and brewing scales to kettles and French presses, TIMEMORE combines careful design and thoughtful craftsmanship in every single coffee maker or accessory they produce. To TIMEMORE, this work is an art. Their products help coffee lovers all over the world to slow down for a moment and take some time to enjoy a delicious, expertly prepared drink.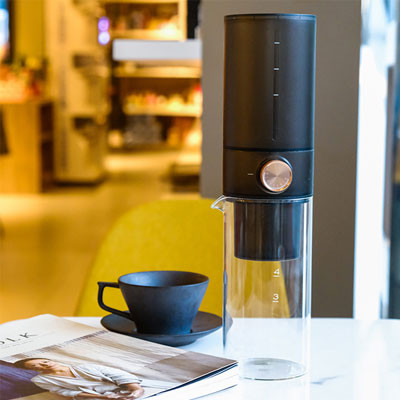 Frequently Asked Questions
Ask your question about the product
Timemore Ice Dripper Set Transparent Black reviews