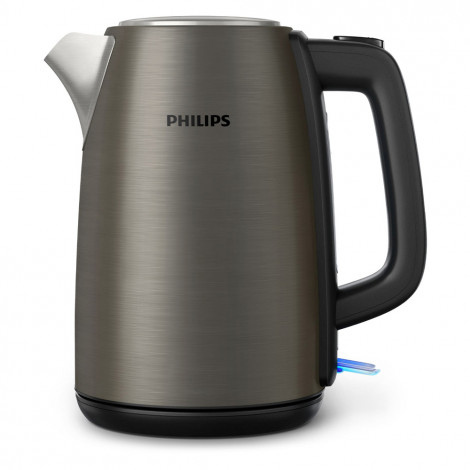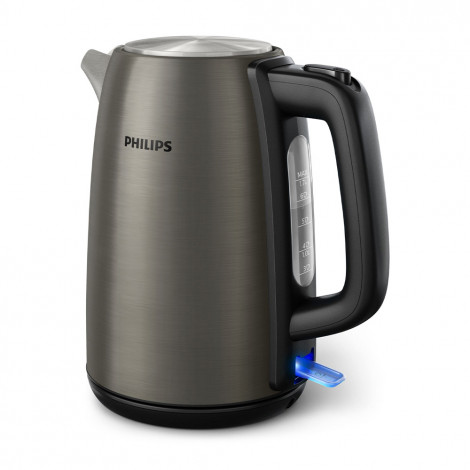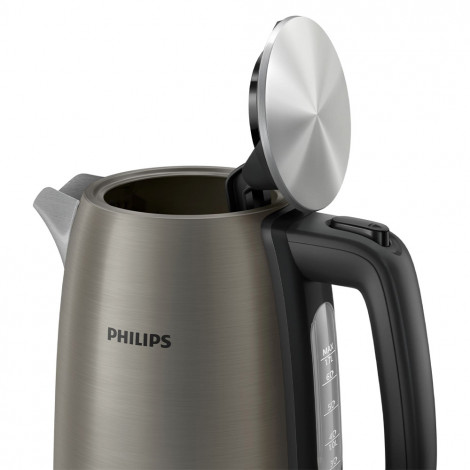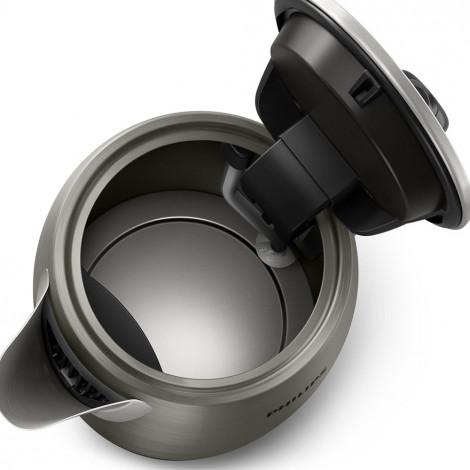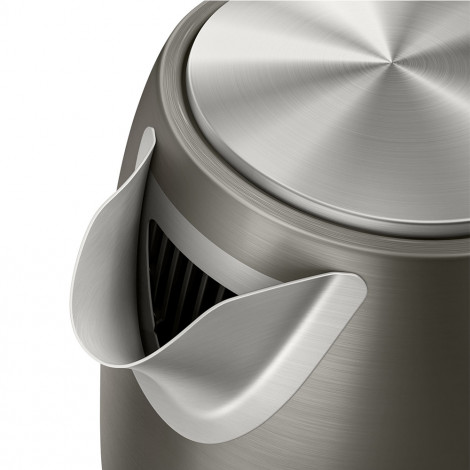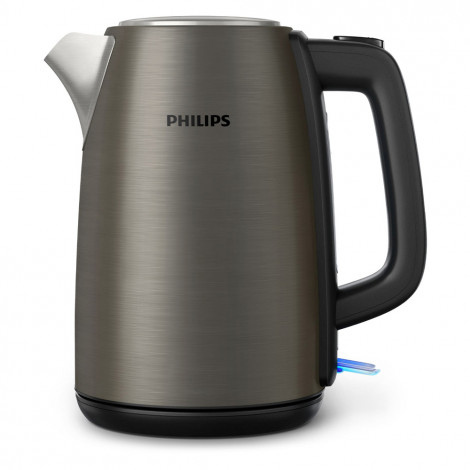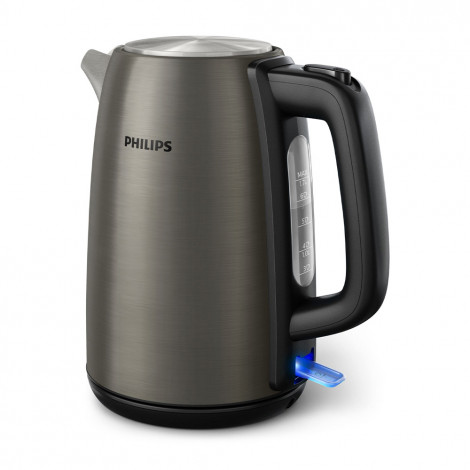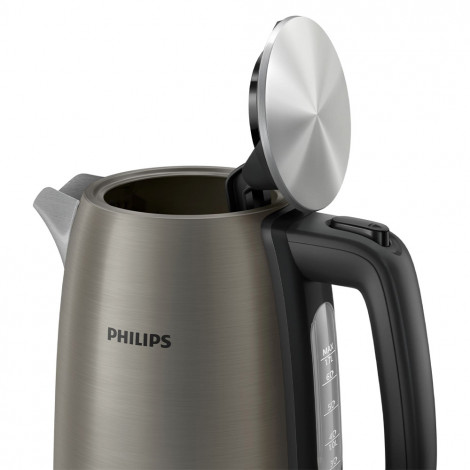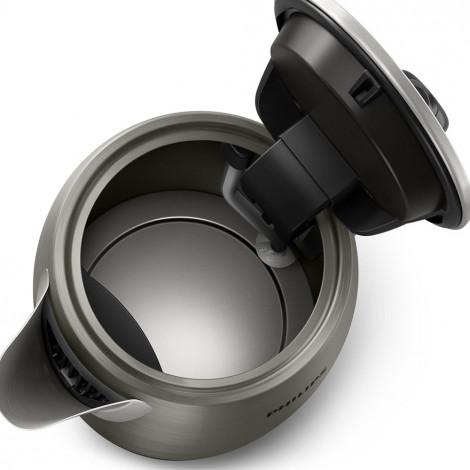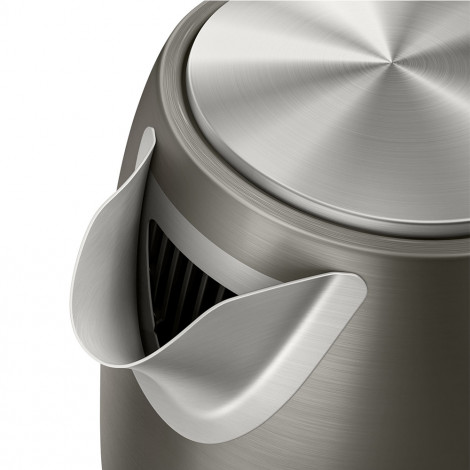 Kettle Philips Daily Collection HD9352/80
Product is no longer in production.
Kettle Philips Daily Collection HD9352/80
In Stock
Specifications
Extra features
Electric, Standard kettle neck
About product
This Philips Daily Collection kettle is extremely stylish, easy to use and reliable. All is made of durable brushed stainless steel and has a comfortable size (1.7 l). Designed to enjoy hot drinks daily.
COMFORTABLE 360° ROTATING BASE

The cordless kettle works by placing it on a comfortable rotating base. The cord can be coveniently wrapped under the base.
HIDDEN STAINLESS STEEL FLAT HEATING ELEMENT

A hidden flat heating element ensures easy cleaning and fast boiling.
MICRO-MESH FILTER AGAINST LIMESCALE

Micro-mesh filter prevents limescale from entering the cup. The filter can be easily removed and cleaned.
COMFORTABLE SWITCH WITH LIGHT INDICATOR

The power switch has an integrated light indicator that illuminates when the kettle is operating.
SAFETY SYSTEM

The kettle switches off automatically when the water is ready, when the kettle is removed from the base or there is not enough water.
EASY TO FILL AND CLEAN

The kettle can be filled with water through the spout or by opening the lid. This opens at the touch of a button. The kettle is easy to clean due to the lid with large opening. The water level indicator on the side indicates how much water is in the kettle.
Frequently Asked Questions
Ask your question about the product