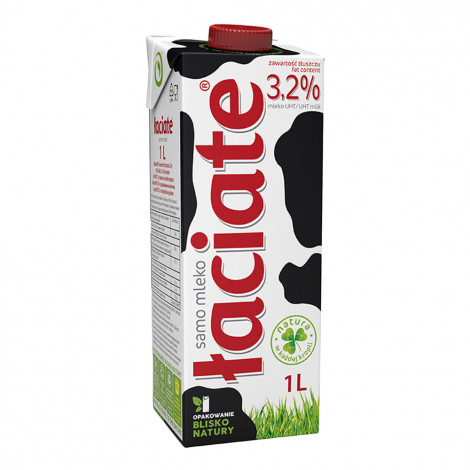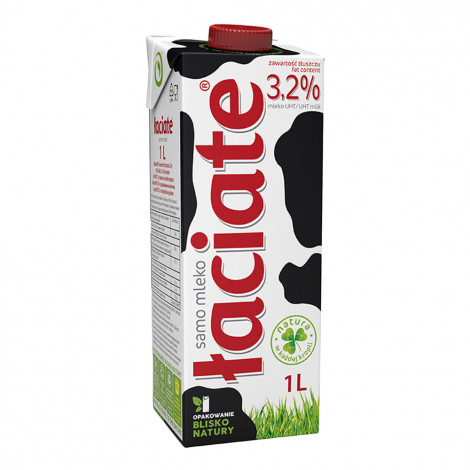 Milk Łaciate UHT 3,2%, 1 l
Delivery takes 3 – 5 days * 85% of orders are delivered the next day

Milk Łaciate UHT 3,2%, 1 l
In Stock
Specifications
Total fat, of which saturated fat
2 g
Carbohydrates, of which sugars
4.7 g
About product
Enjoy delicious Polish milk from cows fed using non-GMO products only! An excellent source of calcium and protein, it also provides a wealth of valuable vitamins and minerals.
"Łaciate" has been one of Poland's favourites for years now. This UHT milk isn't difficult to love: thanks to well-tested technologies and modern packaging, it stays fresh for up to 12 months (until opening), without losing its taste or nutritional value.
Ingredients: 100% milk.
Storage condtitions: store in a cool and dry place. Once opened, keep in the fridge and consume within 3 days.
Frequently Asked Questions
Ask your question about the product