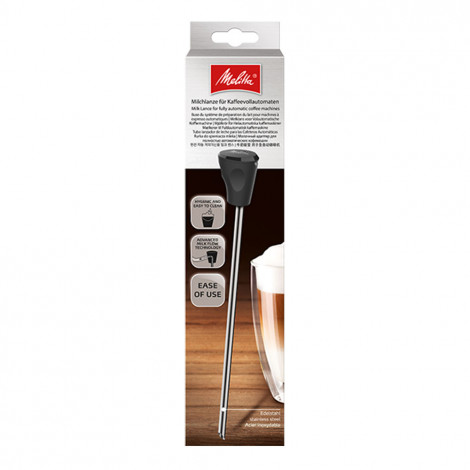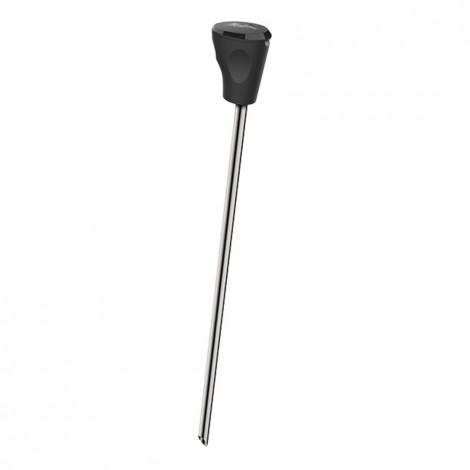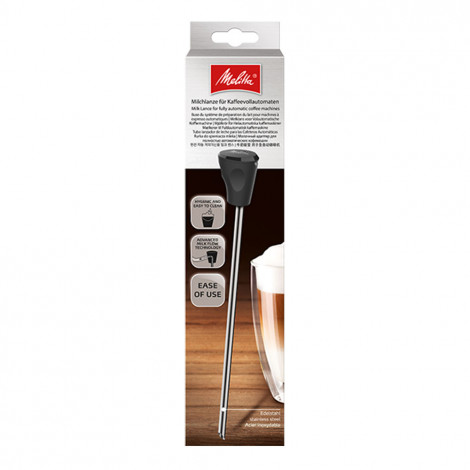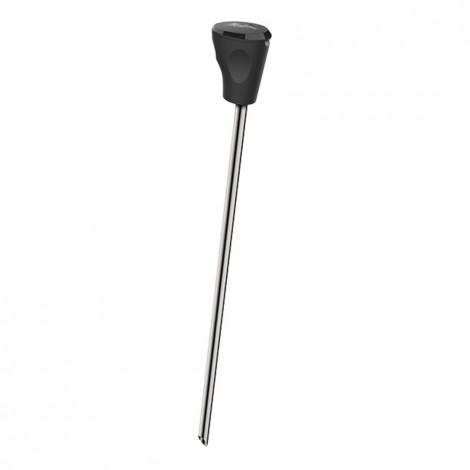 Milk lance for fully automatic coffee machines Melitta
Delivery takes 3 – 5 days * 85% of orders are delivered the next day

Milk lance for fully automatic coffee machines Melitta
In Stock
Specifications
Type
Other extras and add-ons
Country of Origin
Germany
About product
The "Melitta®" milk lance makes preparing the perfect milk foam easier than ever. Simply pierce the lance straight through a milk carton, connect it to the milk tube of your coffee machine and go on preparing milk foam as usual. You can froth plant-based milk as well. This tool will not only allow you to avoid the inconvenience of having to wash additional dishes (e.g. milk container), but it'll also ensure the highest possible quality of your milk foam. You can even leave the lance inside the carton, without it getting in the way of you using the milk for other purposes.
PERFECT HYGIENE
The milk lance consists of 3 components, so it's easy to disassemble and clean.
EASE OF USE
Simply immerse the lance in a milk carton, connect the milk tube and start frothing milk foam.
ADVANCED MILK FLOW TECHNOLOGY
Ideal control of the milk flow will enable you to easily prepare milk foam of the perfect temperature and consistency.
Frequently Asked Questions
Ask your question about the product