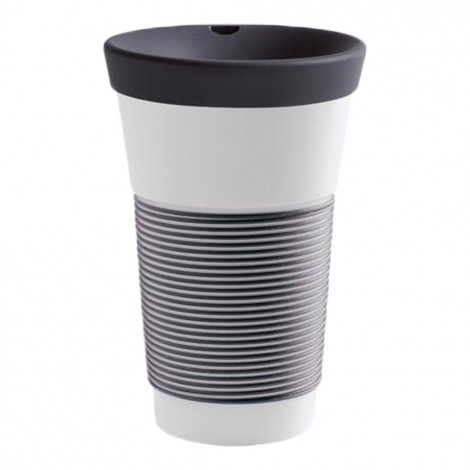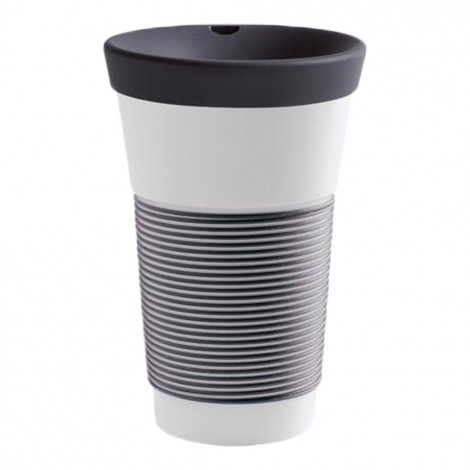 Mug with a lid Kahla Cupit To Go Soft Black, 470 ml
Product is no longer in production.

Mug with a lid Kahla Cupit To Go Soft Black, 470 ml
In Stock
Specifications
Extra features
Cups with lids
Country of Origin
Germany
About product
The "Cupit To Go" mugs with lids produced by the famous German porcelain dish manufacturer "Kahla" are a great alternative to disposable cups. Drinking from them is not only more pleasant, convenient and delicious, but also a whole lot more stylish!
YOUR FAVOURITE DRINKS MADE EVEN TASTIER
Coffee, tea, cold drinks and juice are all much more delicious when they're not marred by the smell and taste of disposable cups. If you choose to enjoy your drinks from the "Cupit To Go" porcelain mugs, you'll be able to forget all about this problem!
EXTREMELY CONVENIENT
The "Magic Grip" technology ensures that the mugs can be held safely and don't slip when you put them down. The surface of these mugs is covered with grooves, while their base is coated with silicon strip. The latter not only keeps the cup in place, but it also prevents sensitive surfaces from getting scratched.
STYLISH
The vibrant "Cupit To Go" collection includes mugs of various colours and patterns — you'll definitely find your favourite. A beautiful mug makes the drink tastier, doesn't it?
DISHWASHER-SAFE AND FIT FOR HEATING IN A MICROWAVE
The mugs and lids can be washed in a dishwasher, as well as heated in a microwave. They're simple to use and easy to maintain.
Frequently Asked Questions
Ask your question about the product