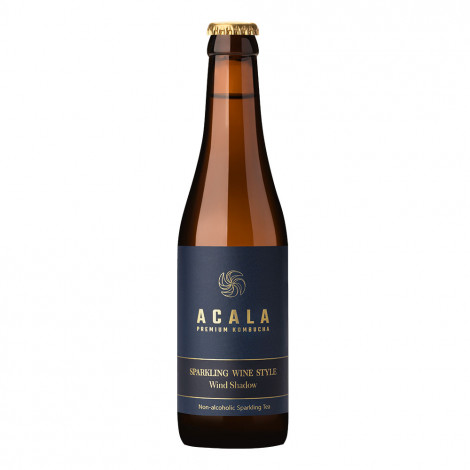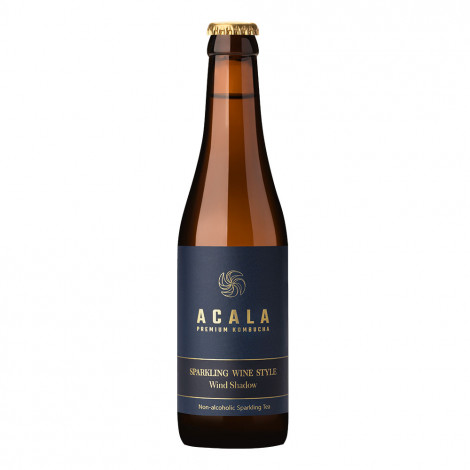 Organic fine sparkling fermented tea drink ACALA Premium Kombucha Wind Shadow Organic, 330 ml
Product is no longer in production.

Organic fine sparkling fermented tea drink ACALA Premium Kombucha Wind Shadow Organic, 330 ml
In Stock
Specifications
Capacity (liquids)
330 ml
Total fat, of which saturated fat
0 g
Carbohydrates, of which sugars
1.9 g
Country of Origin
Lithuania
About product
Reminiscent of fine champagne.
The key ingredient in "Wind Shadow" kombucha is fireweed, known in many parts of the world as the base for the famous Ivan Chai tea. The taste of this drink can be described as a mix of delicate flowers, almost as elegant as Blanc de Blancs champagne.
Originating from some of the highest peaks of Siberian Altai mountains, Ivan Chai is an infusion valued highly for its health benefits both in Ayurvedic and pagan medicine. "Wind Shadow" kombucha is suited perfectly for enjoying on its own as a delicious apéritif or a refreshing soft drink. It also goes well with subtle, delicate-tasting foods.
Tasting notes:
Greeting you with a floral aroma of blooming gardens, this drink leaves you with notes of white peach and rhubarb. The structure is elegant, subtle yet firm. Serve chilled in a champagne or white wine glass.
Pairs perfectly with:
– Hard cheeses (Comté, Parmigiano)
– Shellfish, prawns, calamari, cod
– Egg dishes
– Salads
Ingredients: spring water, organic live culture*, organic fireweed tea*, organic sugar*.
*Grown in organic farms.
Storage conditions: store in a dark place, with storage temperature between 2 and 20 °C.
*****
"ACALA Premium Kombucha" offers a combination of age-old traditions, latest technologies and knowledge obtained from the world's finest sommeliers. This ultimately results in an exquisitely refined beverage, full of vivid flavours and refreshing bubbles. The manufacture of these kombuchas is based on ancient practices involving fire, pristine spring water, natural juices, splendid teas and unique herbs. When fermenting the beverage for the second time, technologies used in champagne and wine production are utilised. Years of expertise end up creating unique aromas and flavours, unveiled gently in this elegant non-alcoholic drink.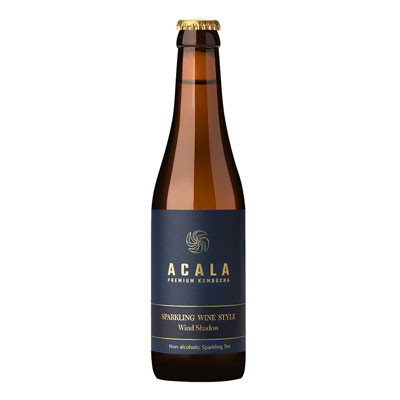 Frequently Asked Questions
Ask your question about the product