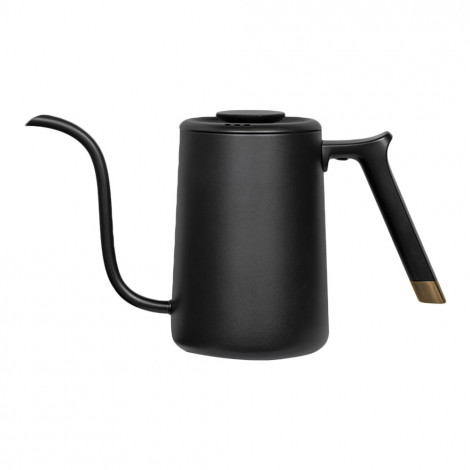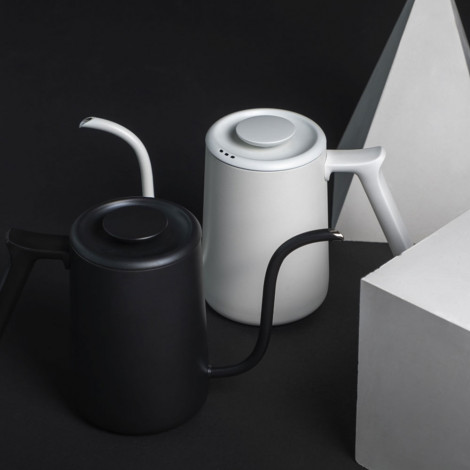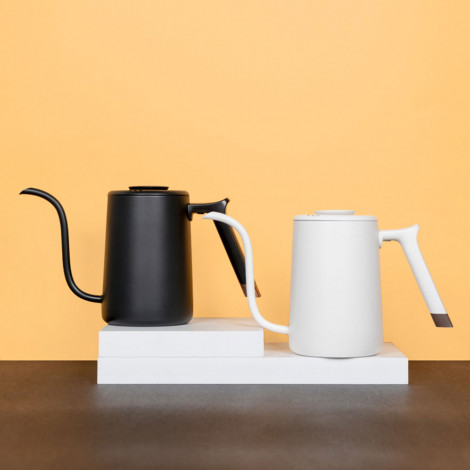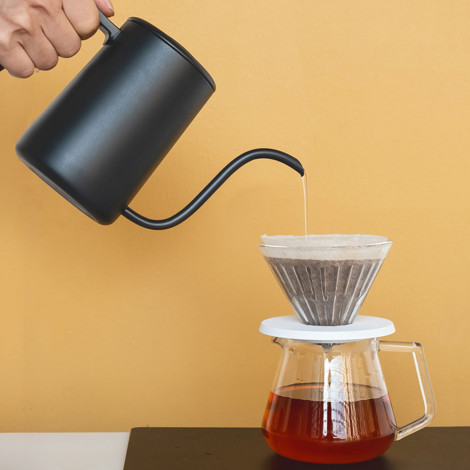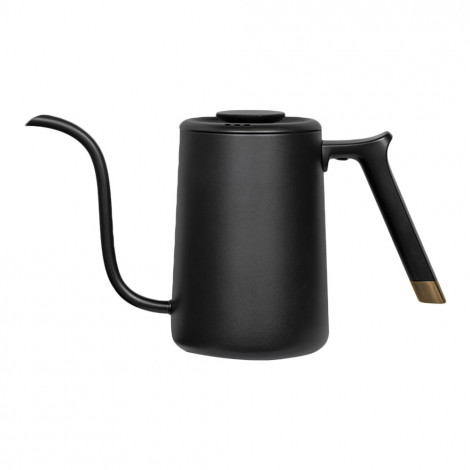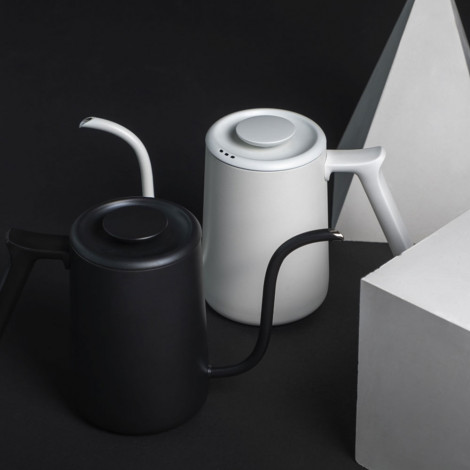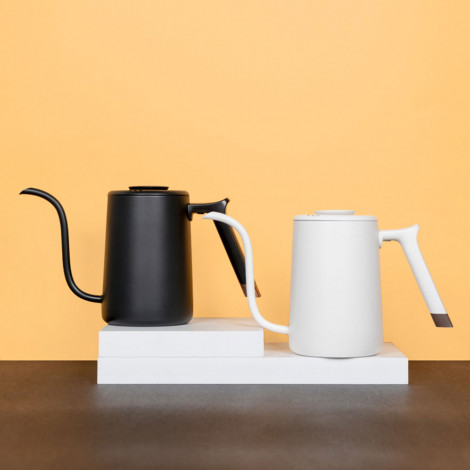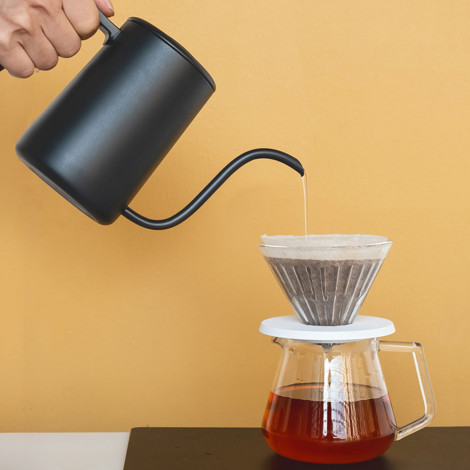 Pour-over kettle TIMEMORE "Fish Pure Black", 700 ml
Delivery takes 3 – 5 days * 85% of orders are delivered the next day

Pour-over kettle TIMEMORE "Fish Pure Black", 700 ml
In Stock
Specifications
Extra features
Extended(Gooseneck) kettle
About product
With its improved design and patented thin spout, the TIMEMORE "Fish Pure" kettle seamlessly combines familiar elegance with modern ingenuity. The ergonomic handle is comfortable to grip, while the flow of water is particularly easy to control.
PATENTED SPOUT AND STEADY STREAM STRUCTURE
The patented spout found on this kettle is extremely efficient and precise, while the special steady stream structure ensures perfectly even, consistent water flow.
ERGONOMIC HANDLE
In addition to perfectly suiting the shape of a human hand, this handle reduces heat transfer and protects you from accidental burns.
SAFE, HIGH-QUALITY MATERIALS
The body of the kettle is made from 304 stainless steel, while the handle is molded from high-quality wood.
REPLACE THE LID WITH A THERMOMETER STICK
If needed, the lid of the kettle can be removed and replaced with the TIMEMORE thermometer stick. Observing and controlling the brewing temperature has never been so easy!
TIMEMORE: GIVING YOU MORE TIME TO ENJOY DELICIOUS COFFEE
Established in 2012 by several coffee lovers, TIMEMORE is a relatively young company based in China that has nevertheless already managed to make waves in the coffee industry. Their products are aimed at fans of specialty coffee who enjoy brewing their drinks manually at home. From hand grinders and brewing scales to kettles and French presses, TIMEMORE combines careful design and thoughtful craftsmanship in every single coffee maker or accessory they produce. To TIMEMORE, this work is an art. Their products help coffee lovers all over the world to slow down for a moment and take some time to enjoy a delicious, expertly prepared drink.
Frequently Asked Questions
Ask your question about the product