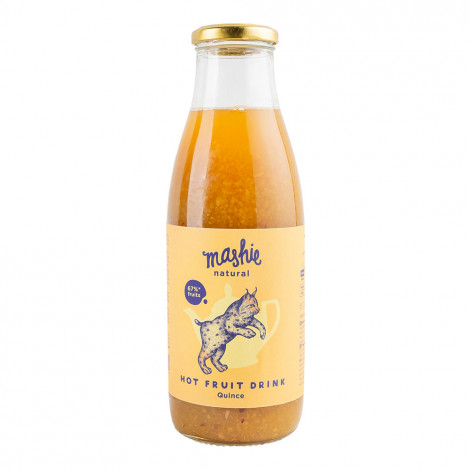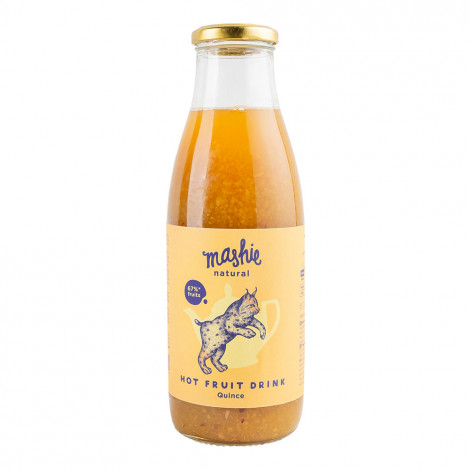 Quince puree "Mashie by Nordic Berry", 750 ml

Quince puree "Mashie by Nordic Berry", 750 ml
In Stock
Specifications
Manufacturer
Nordic Berry
Capacity (liquids)
0.75 l
Total fat, of which saturated fat
0.1 g
Carbohydrates, of which sugars
44.9 g
Country of Origin
Lithuania
About product
Nordic Berry revives a long tradition of berry purees widely used by our grandparents and ancestors. Made from naturally grown berries, purees are perfect for preparing hot or cold drinks and seasoning various dishes.
This quince puree is the first product of the Mashie line, which is made not from berries, but from the well-known and appreciated quince fruit. It's a vitamin C "bomb" that strengthens the body against viruses. The cup of delicious drink will give you energy and vitality for the whole day.
From 750 ml – 25 cups of delicious drink!
How to enjoy?

– Prepare hot tea or lemonade – top up 30 ml of mashie with 150 ml of hot or cold water (carbonated or non-carbonated), stir well
– Top up your favourite diary products: curd, yoghurt or milkshakes
– Delicious with porridge, granola or pancakes
Ingredients: quince (67%), sugar (33%).
– Lactose free
– Additives free
– Gluten free
Frequently Asked Questions
Ask your question about the product