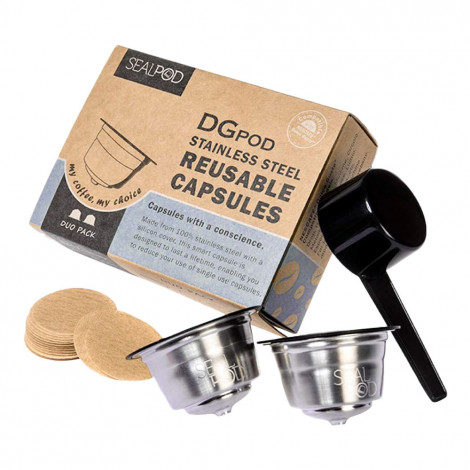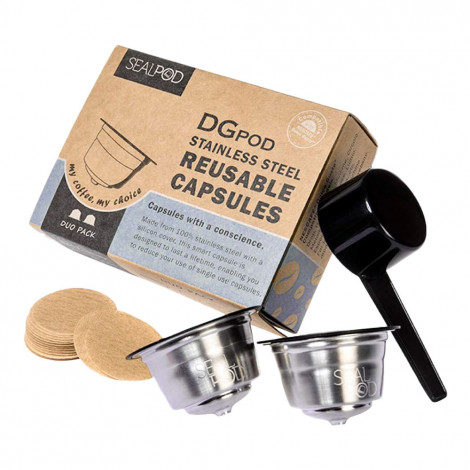 Reusable capsules compatible with NESCAFÉ® Dolce Gusto® Sealpod "Duo Pack"
Delivery takes 3 – 5 days * 85% of orders are delivered the next day

Reusable capsules compatible with NESCAFÉ® Dolce Gusto® Sealpod "Duo Pack"
In Stock
Specifications
Coffee type
Coffee capsules
Capsules suitable for
NESCAFÉ® Dolce Gusto®
About product
Sealpod is the original refillable capsule system. The patented reusable stainless-steel Sealpod capsule works like your regular disposable capsule. This Duo Pack is created for Dolce Gusto capsule coffee machines.
PERFECT FIT
Sealpod capsules are compatible with most Dolce Gusto capsule machines. With thousands of proven tests, Sealpod assures that these capsules are perfectly safe for your capsule machine.
KEEP HOT PLASTIC AWAY
Made from stainless steel, Sealpod reusable coffee capsules offer an alternative that doesn't compromise your favourite cup of joy. Reduce your environmental footprint and keep your health in check by brewing less through hot plastic.
SAVE MORE
Sealpod capsules can last a lifetime! They allow you to save money and reduce single-use waste while never skimping on flavour.
What you get:
– 2 capsule kits
– 200 paper filters
– 1 scoop
Ideal for:
Those who want to get familiar with Sealpod Dolce Gusto capsules and prefer a planet-friendly cup of coffee at an affordable price.
Compatible with:
Sealpod Dolce Gusto capsules are compatible with the following Nescafé Dolce Gusto capsule machines: Piccolo, Mini Me, Melody, Jovia, Genio 2, Drop, Circolo, Movenza, Eclips, Fontana, Oblo, Stella, Infinissma.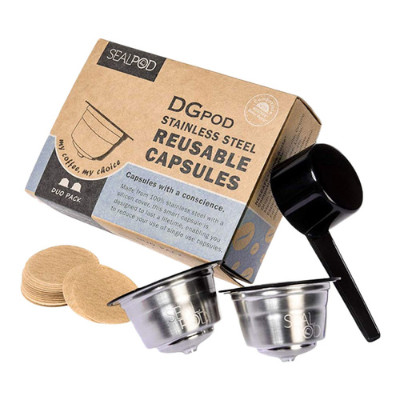 Frequently Asked Questions
Ask your question about the product