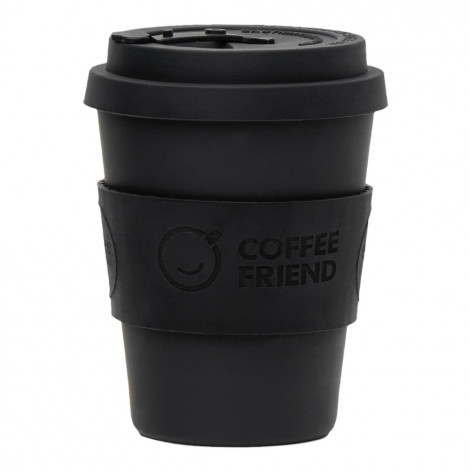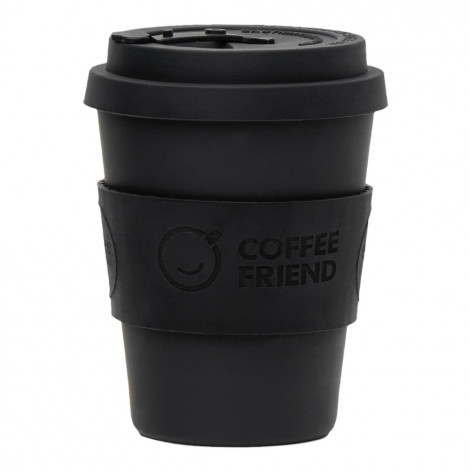 Reusable cup Coffee Friend, 340 ml
Product is no longer in production.

Reusable cup Coffee Friend, 340 ml
In Stock
Specifications
Manufacturer
Coffee Friend
Extra features
Cups with lids
About product
Stylish, lightweight, made from wood fibre and environmentally friendly, this reusable cup is sure to turn into your trusted Coffee Friend. Every year, more than 100 000 000 000, i.e. 100 billion, single-use cups end up in a landfill — but this one is designed to escape that fate!
Why choose this cup?
– Weighing in at just 135 g, it's super lightweight! At the same time, this cup is extremely sturdy: it won't break or crack even if it happens to fall off the table
– Just the right capacity: the cup can hold up to 340 ml of coffee or any other drink
– No unpleasant aftertastes or odours — all that's left for you to do is enjoy the flavour of your favourite coffee
– Dishwasher-safe (don't forget to remove the silicone sleeve before putting the cup in the dishwasher)
– Microwaveable (remove the silicone sleeve before microwaving. WARNING: the cup will get hot)
– Designed for daily use. Great at maintaining a temperature of up to +100 °C
– Phthalate- and BPA-free
– Made from vegetable fibre of non-animal origin
Tip: these biodegradable cups will last even longer if you wash them immediately after use.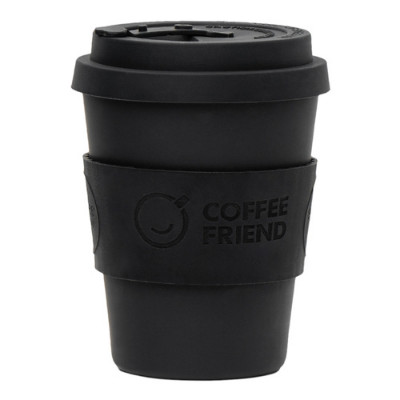 Frequently Asked Questions
Ask your question about the product