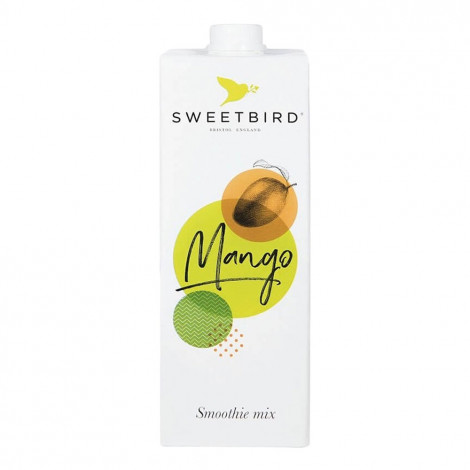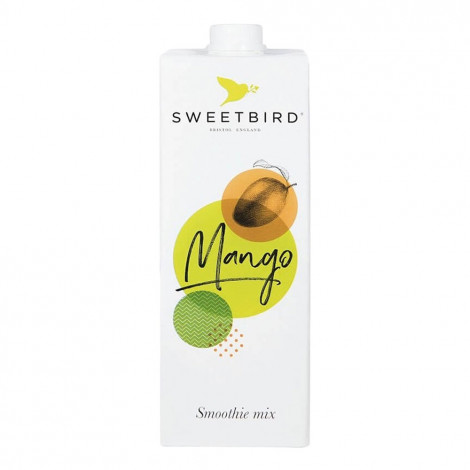 Smoothie Sweetbird "Mango", 1 l

Smoothie Sweetbird "Mango", 1 l
In Stock
Specifications
Country of Origin
United Kingdom
About product
Sweetbird seems to have condensed all of the fragrance and taste of tropical mango into this classic smoothie! Sweet, delicious and made with real mangoes, it should definitely be on your menu. For a mango smoothie with some more kick, add cinnamon and lime syrup too.
Rich and refreshing, every Sweetbird smoothie has been specially blended by experts using real fruit and juice. It's easy to store and even easier to make, there's no fruit to wash, peel or waste, so you can enjoy 100% convenience in a carton. Simply pour over ice and blend for delicious smoothies.
– Made with real fruit
– Approx. eight 355-ml drinks per carton
– Free from artificial colours, flavours and preservatives
– Fat-free
– Gluten and dairy-free
– Approved by the Vegan Society
How to make Sweetbird smoothies?
For an ice-blended smoothie (355 ml):
1. Fill a cup with ice, level to the top of the cup, then fill 1/3 of the cup with water.
2. Pour the smoothie over water and ice.
3. Pour the contents of the cup into a blender jug.
4. Put the lid on tightly and blend until smooth.
For a flavoured hot fruit smoothie (355 ml):
1. Pour 50 ml of the smoothie into a cup.
2. Add 2 pumps of syrup.
3. Top with hot water, then stir.
Flavour your frappés: Sweetbird smoothies work great when making frappés too. Fill half of a 355-ml cup with ice, add 30 ml of your chosen smoothie, then fill the cup with milk (to 1 cm below the top). Pour ½ scoop of vanilla bean frappé to a blender, and blend until smooth. Use non-dairy milk for a delicious vegan option.
Ingredients: mango purée and mango purée from concentrate (44%), sugar, water, thickener: pectin, acid: citric acid, antioxidant: ascorbic acid, natural flavouring.
Storage conditions: store in a cool, dry place, preferably below a temperature of 15 °C, away from direct sunlight and sources of heat. Once opened, keep refrigerated and use within 5 days.
Frequently Asked Questions
Ask your question about the product