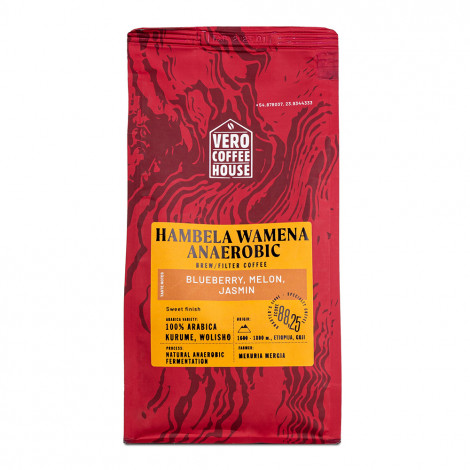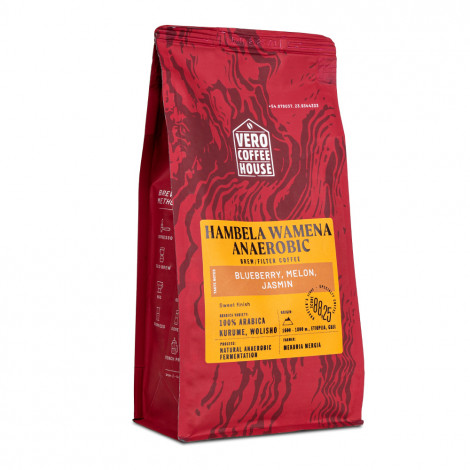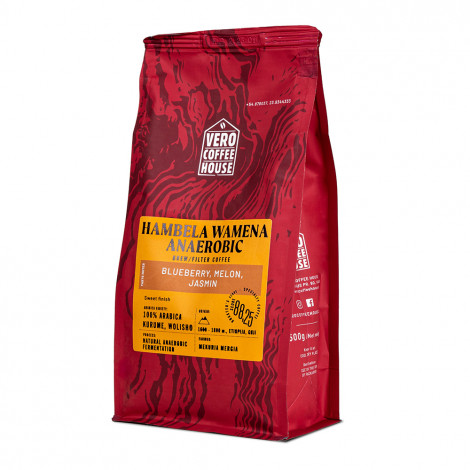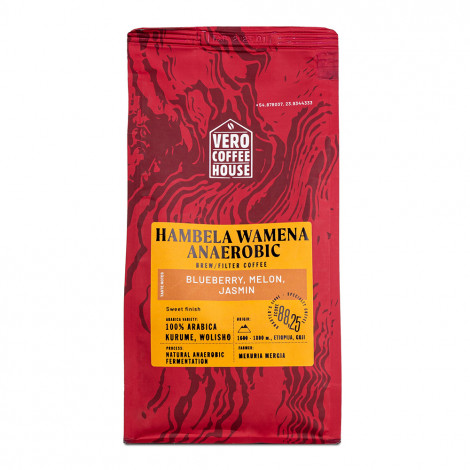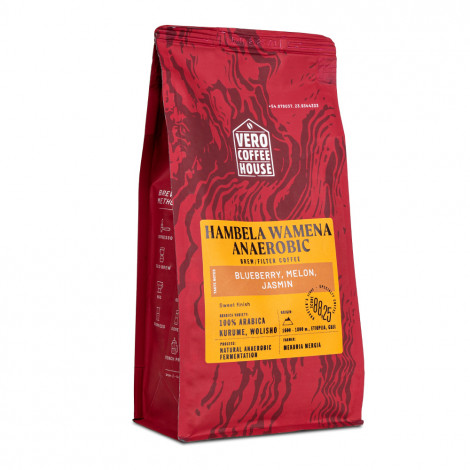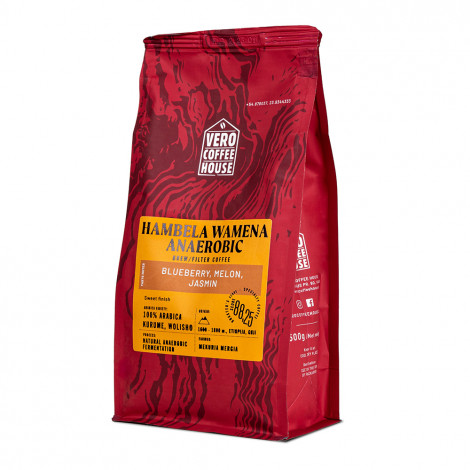 Specialty coffee beans Vero Coffee House Ethiopia Hambela, 500 g
Ethiopia
Single-origin
Light
Product is no longer in production.

Specialty coffee beans Vero Coffee House Ethiopia Hambela, 500 g
In Stock
Specifications
Coffee kind
Single-origin
Manufacturer
Vero Coffee House
Coffee origin region
Ethiopia
Country of Origin
Lithuania
Coffee beans type
100% Arabica, Specialty coffee
About product
This coffee boasts a sweet aroma of wild berries. Its flavour is dominated by notes of strawberries, cherries and passionfruit, while the aftertaste is sweet and fruity.
This exceptional coffee originates from the Ethiopian region of Guji. From small local farms, it travels to the Hambela Wamena washing station run by Mekuria Mergia. Mekuria manages all the steps involved in the processing of this coffee while also assisting the farmers.
Due to its exceptional quality and taste, this coffee is marked as Specialty. According to the SCA grading system, it scores 87 points out of 100.
COUNTRY: Ethiopia
REGION: Guji
FARM: Hambela Wamena (Mekuria Mergia)
VARIETY: 100% Arabica Heirloom
PROCESS: Natural
ROAST PROFILE: Light
TASTING NOTES: Strawberries, Cherries, Passionfruit
Recommended brewing methods: Chemex, filter, pour-over.
Ingredients: roasted coffee beans.
Storage conditions: store in a dry, cool place.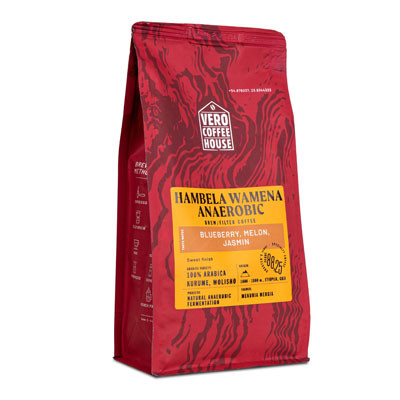 Taste guide
Cherry
Passion Fruit
Strawberry
Coffee passport
Coffee origin region
Ethiopia
Coffee kind
Single-origin
Frequently Asked Questions
Ask your question about the product