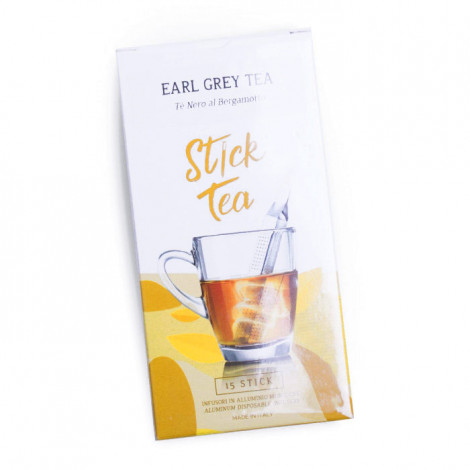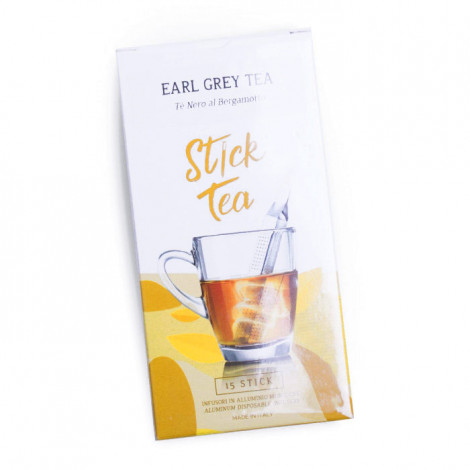 Stick Tea "Ceylon Earl Grey", 15 pcs.
Product is no longer in production.

Stick Tea "Ceylon Earl Grey", 15 pcs.
In Stock
About product
Traditional Earl Grey and Ceylon tea mix with Bergamot fruit oil aroma. STICK TEA will always add fascination and encourage a conversation over a cup of tea.
STICK TEA – unique brewed tea effect in a single-use strainer and:
No floating leaves
Control the intensity of tea
Forget about the spoon
Hygienic and esthetical
Interesting, fun and delicious
Preparation: put the stick into a cup, pour hot water into the cup, wait a few secods and mix with the same stick till you get the desired intensity. If you want, add sugar and mix it with the same stick!
Recommended with: flavoured tea perfectly pairs with various sweets: chocolate, cookies, cakes and pastries.
Frequently Asked Questions
Ask your question about the product