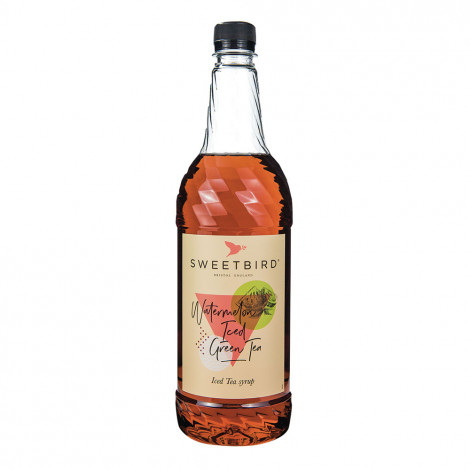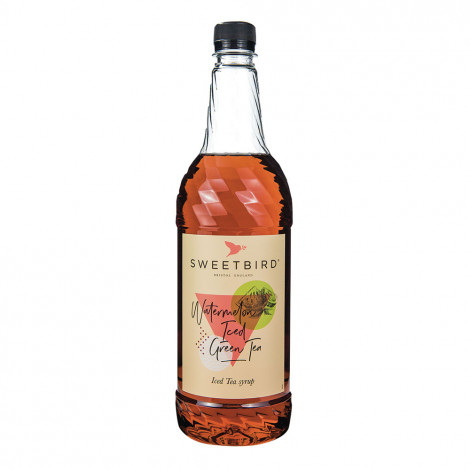 Syrup for iced tea Sweetbird "Watermelon Iced Green Tea", 1 l

Syrup for iced tea Sweetbird "Watermelon Iced Green Tea", 1 l
In Stock
Specifications
Total fat, of which saturated fat
0 g
Carbohydrates, of which sugars
80.9 g
Country of Origin
United Kingdom
About product
Refresh yourself with watermelon-flavoured iced green tea drink! Made from green tea extract and watermelon fruit juice.
"Sweetbird" syrups are made with no artificial colours, preservatives or GMOs. Due to their natural composition, these syrups are suitable for vegetarians and vegans.
Iced tea preparation (355 ml):
1. Add 3 pumps of "Sweetbird" syrup to a cup.
2. Fill around ¾ of a cup with still or sparkling water.
3. Stir and add ice cubes to your liking.
4. Garnish with your favourite extras and enjoy!
Ingredients: sugar, water, watermelon juice from concentrate (10%), natural flavourings, acidity regulator: citric acid, green tea extract, colour: plain caramel.
Storage conditions: keep in a cool, dry place, away from direct sunlight or sources of heat. Once opened, the syrup should be kept sealed with a pump or by replacing the cap and ideally used within 2 months.
Frequently Asked Questions
Ask your question about the product