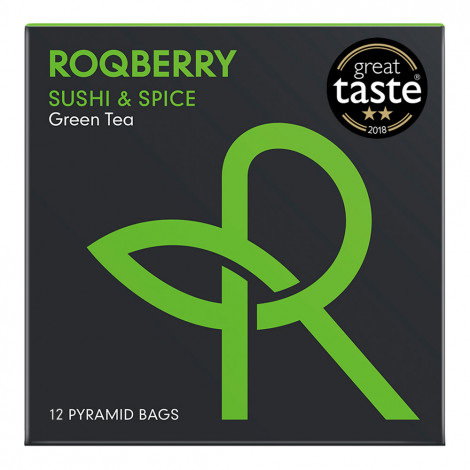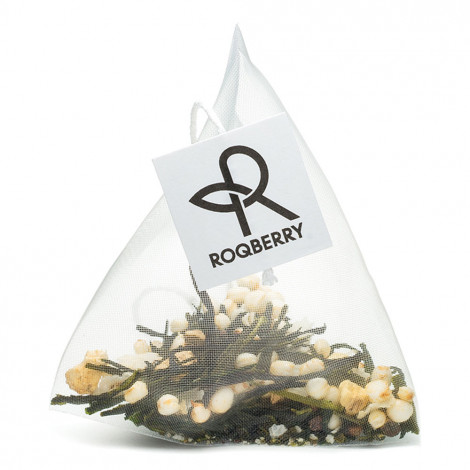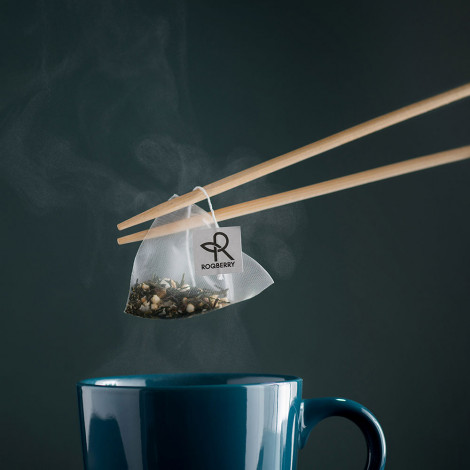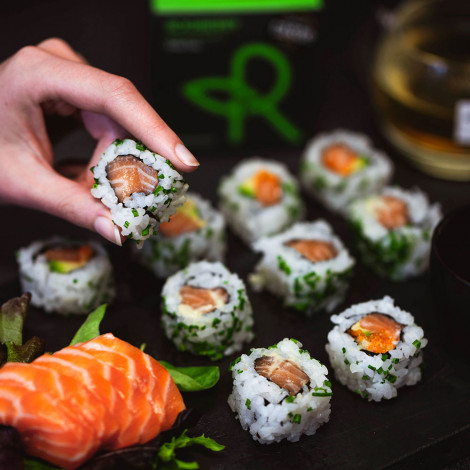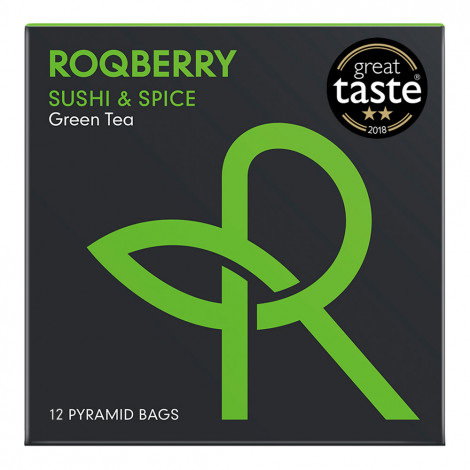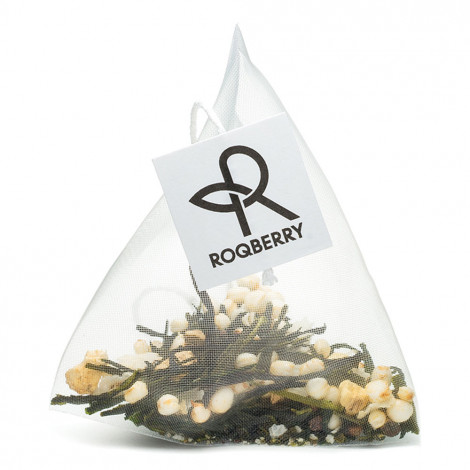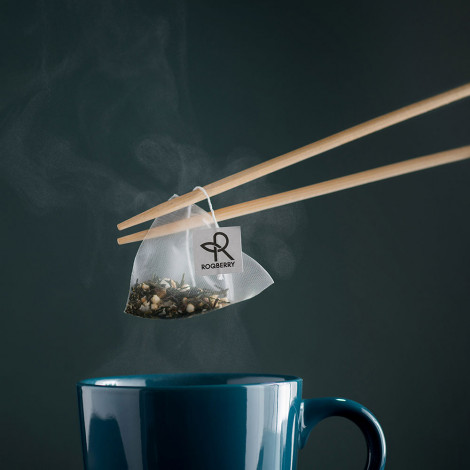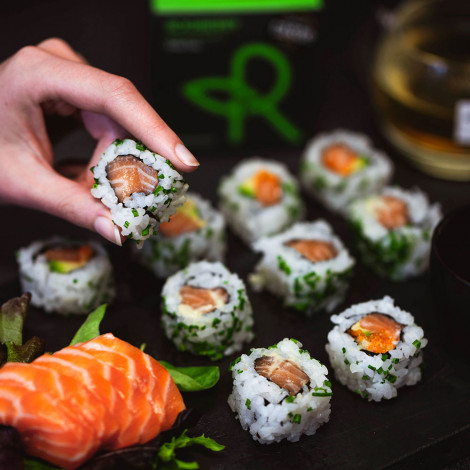 Green tea Roqberry "Sushi & Spice", 12 pcs.
Product is no longer in production.

Green tea Roqberry "Sushi & Spice", 12 pcs.
In Stock
Specifications
Country of Origin
United Kingdom
About product
Discover Japanese flavors in a tea cup. A savoury blend of Japanese green tea flavored with wasabi, rice flakes and dried seaweed. Incredibly delicious!
How to prepare?
– Use one tea pyramid per cup
– It is best to use 80 ºC water – mix 1/3 cold water with 2/3 freshly boiled water
– Brew for 3 minutes
Made only with natural ingredients.
Roqberry tea blends are blended and packaged in the UK. For its unique, unexpected and delicious tea blends, Roqberry has been awarded with 26 Great Taste Awards (the most famous in the food and beverage world).
Ingredients: Japanese sencha green tea, spices (cardamom, ginger, wasabi [horseradish, mustard, wasabi]), brown rice flakes, puffed quinoa, Arame dried seaweed.
Storage conditions: store in a dry place, airtight closed, at room temperature.
Frequently Asked Questions
Ask your question about the product