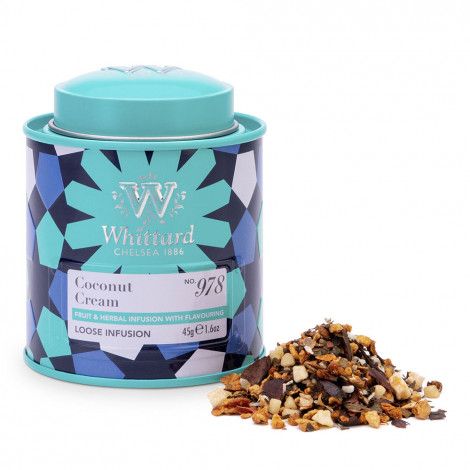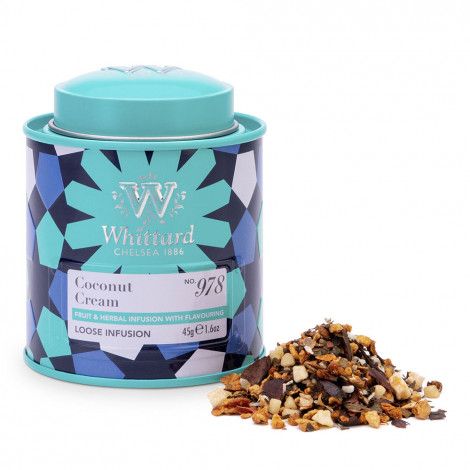 Tea Whittard of Chelsea "Coconut Cream", 45 g

Tea Whittard of Chelsea "Coconut Cream", 45 g
In Stock
Specifications
Tea type
Fruit-herbal tea
Manufacturer
Whittard of Chelsea
Country of Origin
United Kingdom
About product
This sumptuously sweet coconut treat produced by the famous British tea manufacturers Whittard of Chelsea is like a dessert in a teacup! The full-bodied blend of whole coconut chunks, apples, cocoa husk and caramel pieces is presented in a bright-coloured special-edition mini caddy, which holds as many as 12 portions of summery pleasure!
Ingredients: apple, cocoa husk, carob fruit, white hibiscus, sweet blackberry leaves, 6% coconut, caramel pieces (sugar, glucose syrup), flavouring substances.
Suitable for vegetarians and vegans.
Storage conditions: store in a cool, dry place, away from bright light and strong odours.
Frequently Asked Questions
Ask your question about the product