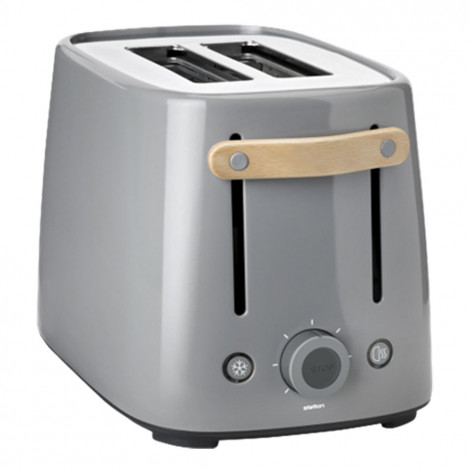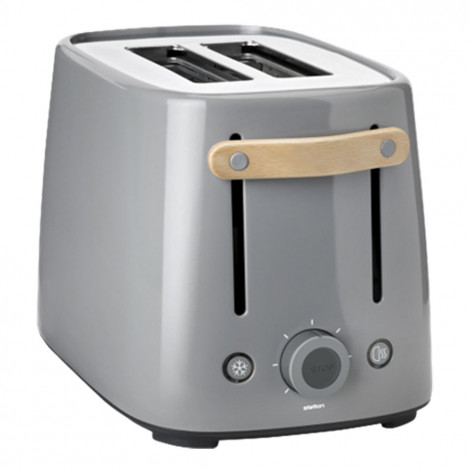 Toaster Stelton "Emma Grey"
Delivery takes 3 – 5 days * 85% of orders are delivered the next day

Toaster Stelton "Emma Grey"
In Stock
Specifications
Country of Origin
Denmark
About product
The stylish "Emma" toaster from Stelton not only toasts your bread to perfection, but is so elegant that it cannot but catch the eye. Characterised by clean lines and delicate colours, the "Emma" series has already turned into a design classic. Its unique look was created by a team of designers from the famous HolmbäckNordentoft studio.
ELEGANT DESIGN
The design of this toaster is so elegant and subtle that you definitely won't feel like tucking it away in your kitchen cupboard. It fits perfectly with the rest of the products from the award-winning "Emma" series.
DEFROST FUNCTION
Toasting the bread taken directly out of the freezer is now easier than ever: the toaster has a built-in defrost function.
BAGEL FUNCTION
The "Bagel" button lets you toast your bread on one side only.
BROWNING CONTROL
With full browning control, you can now have your bread toasted exactly as you like it.
***
The Danish products from "Stelton" are distinguished by impeccable design, Scandinavian minimalism, innovation and functionality. Cooperating with the world's best-known designers and architects, the company has received worldwide recognition, and their products have been presented with some of the most prestigious design awards.
Frequently Asked Questions
Ask your question about the product