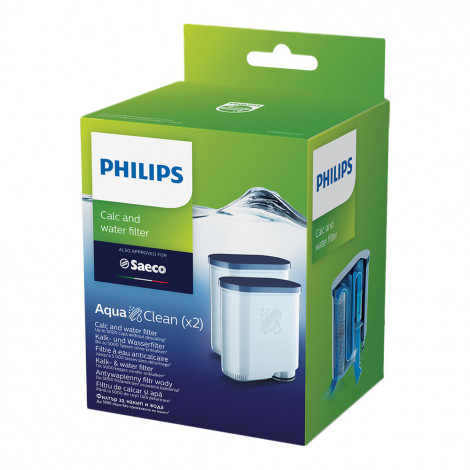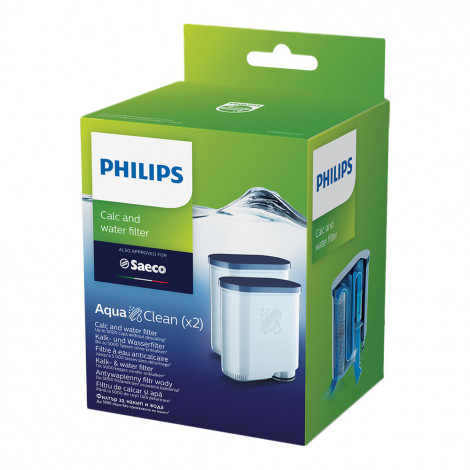 Water filter set Philips "AquaClean CA6903/22", 2 pcs.
Delivery takes 3 – 5 days * 85% of orders are delivered the next day

Water filter set Philips "AquaClean CA6903/22", 2 pcs.
In Stock
Specifications
Country of Origin
Switzerland
About product
Philips AquaClean water filter for Philips coffee machines not only protects the coffee machine from limescale, but also significantly improves the water quality – the prepared coffee has more aroma and is even more delicious. With regular filter changes, the coffee machine will only need to be descaled after 5,000 cups or after replacing 8 water filters. The set includes 2 water filters.
EFFECTIVELY REMOVES LIMESCALE
The ion exchange technology effectively and naturally removes limescale deposits.
PURE WATER FOR DELICIOUS COFFEE
The micro-porous filter blocks all impurities and ensures that only pure and clean water enters the coffee machine. The coffee you prepare will be even more aromatic and delicious.
DESCALING ALARM ONLY AFTER 5000 CUPS / 8 CHANGED WATER FILTERS
With one water filter you will make about 625 cups of delicious coffee. Only after replacing 8 water filters in a row will the coffee machine ask you to carry out a descaling program.
EASY TO ACTIVATE AND USE
All you have to do is insert the water filter into the water tank and activate it using the menu of the coffee machine. This will automatically deactivate the descaling program.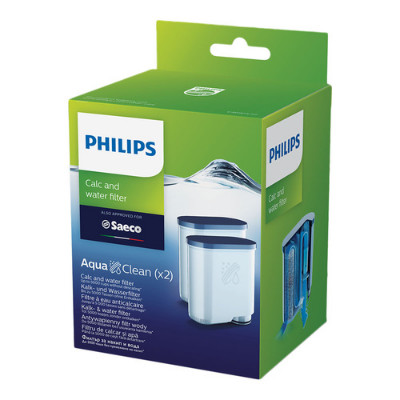 Frequently Asked Questions
Ask your question about the product